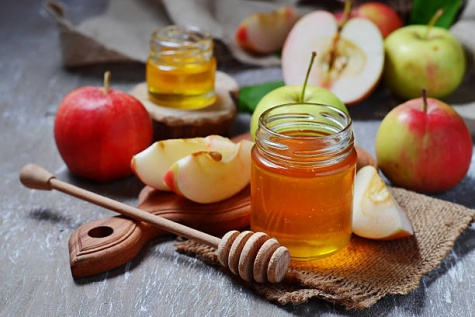 By Jill Greene | Editor 
September 20, 2020
I know, I know. This has been the worst year ever. Yada yada yada…
In these tumultuous times, it's easy to turn to pessimism, but rather than wallow in your own bleak misery, I invite you to embrace tradition instead. That's right. Bust out your shofars: Rosh Hashanah is right around the corner!
What the heck are you talking about?

Rosh Hashanah (Rushuhshahnaw), a celebration of the new year, is one of the most important holidays within the Jewish faith. Throughout its two-day run (starting September 18th at sundown), the Jewish community gets together with friends and family to rejoice for new beginnings, recognize how far they've come as individuals, and reflect on what they'd like to leave behind going into the new year. It's a little different than our New Year celebrations, however, with lot less booze and fireworks and a lot more introspection.
So how does it work?
Since Rosh Hashanah is a high holiday, families hold a sabbath.
They light a few candles.
They say a couple prayers.
They thank their Lord for good vibes.
Everybody's happy. Lucky for you, you don't have to be Jewish, or even religious, to enjoy this holiday. As with all Jewish holidays, different foods are eaten to symbolize important themes and lessons. For instance, it's customary to enjoy apples sweetened with honey to hope for a sweet year! Additionally, rolls of challah (hall-ah) are eaten, as its roundness symbolizes the circle of life. Other foods include pomegranates, carrots, beets, and squash.
How is this supposed to help me cope with my self-consuming, existential dread?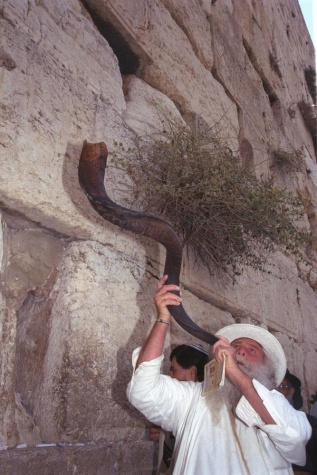 As the Jewish people leave behind another year, they hope to leave their troubles behind, too. Rosh Hashanah is a time for deep reflection, but also rejoicing. While we look forward to a year full of optimism, let us also shed the loads that have been weighing us down as we march into the new year.
"I've actually been working a lot on leaving behind my fears of being out of control. I think the pandemic perpetuated that fear for a lot of people, and learning how to manage that anxiety has been a big part of my life," senior Skylar Ruffner said, "Learning that I am in control of myself, and my thoughts, has brought some calm into
my life."
So take this Rosh Hashanah as an opportunity to absorb your surroundings; take a moment to recognize and appreciate all the joys in your life. "I want to celebrate the effort students and teachers have made in shifting to online school and in dealing with this crazy new era of education," senior Karly Bundy said. "[We] should celebrate all the work and time we've put into online schooling, and how quickly we've adapted to all these changes."
Wait, by the time I read this, won't Rosh Hashanah be over?
Probably.
Still, that doesn't mean there aren't valuable lessons to be learned, both culturally and thematically. Look at you! You learned about about a Jewish holiday other than Hanukkah–which is a way less big of a deal than Rosh Hashanah, by the way. On top of that, just because every day isn't a high holiday doesn't mean we still can't look forward to and strive for times of happiness. Regardless of individual faith, everyone can benefit from a little positivity and self-reflection from time to time.
For now,
Happy Rosh Hashanah!
Shanah tovah um'tukah!
שָׁנָה טוֹבָה וּמְתוּקָה