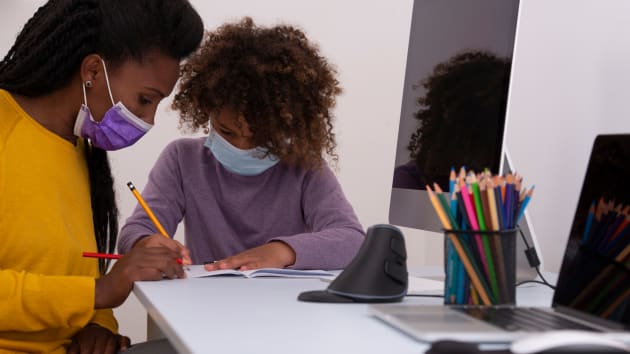 By Mia Costales | Writer
September 18, 2020
In the golden-age of internet, the prospect of online-learning seemed like the only plausible way to carry out a somewhat normal learning environment from home. However, minorities and low income households are once again experiencing the racial and economic disparities that are still prevalent in today's society.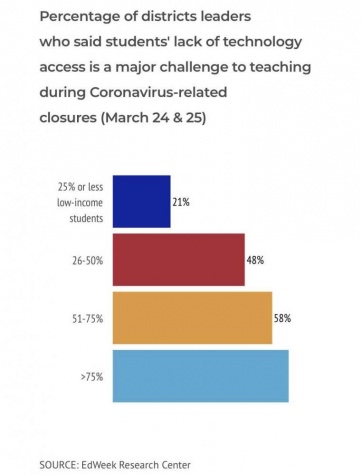 According to the Common Sense Media and the Boston Consulting Group, 15 million to 16 million students, or approximately 30 percent of all k-12 public school students, don't have access to internet or devices able to access online learning from home. Out of these students, nearly 90 percent are people of color. This means that Hispanic, African American, and Native American students are being disproportionately affected by COVID-19 and the switch from in-person to distance learning. Now that most schools are operating over screens, after-school tutoring, libraries, school lunches and breakfasts, and (for many working parents), child-care are no longer in effect. Wealthier, predominantly white families are able to afford online-tutors, books, technology, and supplies, while lower-income, predominantly black and Hispanic families cannot. This immediately sets back minority students while benefiting white students.
Working class parents who have younger children are also struggling to stay afloat amidst COVID-19. Because of distance learning, many parents must choose between going to work to support their family or supervising their young children who aren't able to stay home by themselves.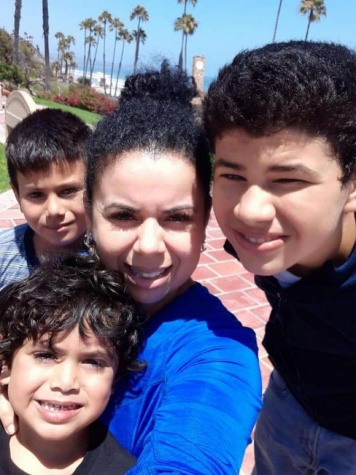 "My neighbor, Liliana Sahagun, has a toddler who is starting preschool. She hasn't been working for the past month, because she is helping her kids with school and making sure they are paying attention. She is a single mother of three kids: a freshman in high school with special needs, a nine year old, and a five year old," SCHS senior Jeocelyn Ramirez said. "There had been days where she doesn't have enough money to buy food because she isn't working. But she has no choice but to stay with her kids, because she wants them to excel in school." 
Many poorer families don't have the option of leaving their jobs to watch over their children due to the threat of not being able to pay bills, buy groceries, etc. However, many of these low income households also can't afford a babysitter or child care. Not to mention all of the non-english speaking households, in which parents are unable to help their children with school because of the language barrier. 
Lower income students are also less likely to log onto online class due to often loud and distracting home environments. Data from Curriculum Associates suggested that only 60 percent of low income students were regularly logging into classes as opposed to 90 percent of high income students. Furthermore, data showed that black and Hispanic students were logging on just 60 to 70 percent of the time.
"Students in low income areas tend to have less access to technology, more disruptive households, slower internet, and are more likely to be affected by issues in the home, such as a parent losing a job during lockdown," senior Megan Moe said. "It's much harder for them to succeed in online learning compared to students of higher income, and it's much harder for districts in low income areas to compensate for these issues due to lack of funding for schools in low income areas."
Racial and economic inequity are only growing as COVID-19 and distance learning make it increasingly hard for minority students to excel in academics. While many of these students have the cards stacked against them to begin with, a pandemic and an unprecedented schooling system have only made it harder for minority and low income students to excel in not only school, but also in life.