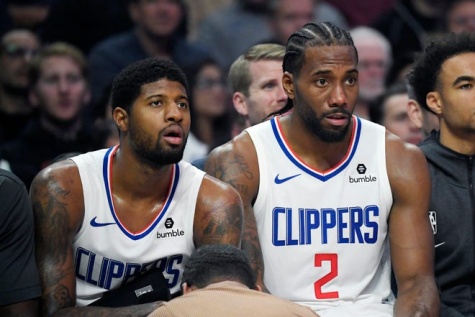 By Ben Cooper | Writer
September 25, 2020
Favored by many to win the NBA championship, fans were shocked to see the Clippers lose in the second round of playoffs. "I feel it displayed a sense of cockiness," junior Matt Dupree said. "The Clippers may have thought that it would be an easy win, so they stopped trying as much, and when this happened they proceeded to lose their leads."
Their cockiness was definitely visible throughout the series as intensity loosened when possessing double digit leads in the fifth, sixth, and seventh games. "At the end of the day we want to be holding that trophy, and that's all that matters. We will build our legacy and our Clipper nation along the way," Clippers star Paul George said in a press conference in July, 2019. After the Clippers blew the 3-1 lead to the Nuggets, Paul George completely reversed his view.
"I think internally, we always felt this is not a championship-or-bust year for us," George said in his postgame interview. "We can only get better the longer we stay together, the more we're around each other. The more chemistry for this group, the better. We just didn't have enough time together."  This comment outraged many fans around the NBA as George betrayed his comment from the start of the season, arguing that the team didn't have enough time together to prepare.
The Clippers were expected to compete for a championship this season after signing the reigning finals MVP and NBA superstar Kawhi Leonard in free agency while also trading for star Paul George. Kawhi Leonard was considered by many to be the best player in the world after leading the Toronto Raptors to their first championship last season.
"Under pressure, yes Kawhi is better than Kobe was," Max Kellerman said on ESPN's show First Take. This view was very controversial and was proven wrong by Leonard's game seven performance against the Nuggets, when he had only 14 points and shot 6 for 22 from the field. Similarly, Paul George wasn't performing as expected as a player at his level, shooting 4 for 16 in game seven. Kawhi Leonard and Paul George combined for zero points in the 4th quarter. "It's not what we expected, but what we wanted. Sick comeback by the Nuggets, [and it was] funny to watch them blow the lead," junior and Lakers fan Justus Timmerman said.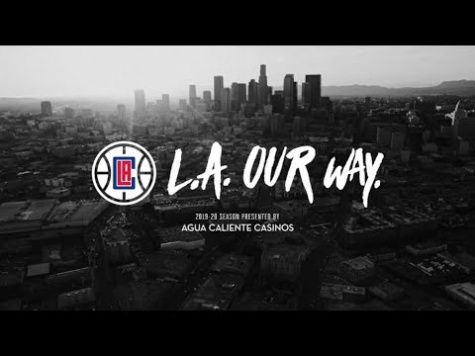 The Clippers looked to establish a new mentality going into this season, preparing for a championship run. They definitely took L.A. their own way as they blew a 3-1 lead in the 2nd round, while the Lakers are in the NBA Finals. The Clippers fell short of their championship aspirations and need to reset heading into next season. In the postgame locker room following the game seven loss, George was preaching to his teammates to remain committed and for all the players to return to the team this offseason. His argument meant to inspire his teammates to stay ready to make another run was met by some eye-rolls and bewilderment, sources said, as George had struggled throughout the playoffs, especially in this loss. 
The Clippers will have to make some moves in this offseason in order to have a shot at the championship next season. Their struggles showed after blowing multiple double digit leads in games five, six, and seven when trying to close out the series. It was apparent that their problem was a lack of a playmaking point guard. The offense was running through isolations and one-on-ones the whole game, and when Leonard and George got cold, they would blow the games. With the Clippers having Patrick Beverly as starting point guard, they didn't have a guard that could run the plays and be the game manager. This duty fell to Leonard, who is a great player but has never been much of a playmaker. Leonard's success throughout his career has come when he played alongside playmakers like Tony Parker and Kyle Lowry, who allowed him to play off the ball. 
The team has a big free agency decision to make because the "6th man of the year" and "center," Montrez Harrell, is a free agent who was a big part of the productivity this season. Harrell struggled in the playoffs, but played a pivotal role in the regular season for this year's team. While he is a great player, the Clippers need to find a playmaking guard in the offseason. Raptors guard Fred Vanvleet is another free agent this offseason, and he could be the player the Clippers need to make the finals next season. He was a major part of the championship with Leonard and the Raptors last year. Averaging 17.6 points per game and 6.6 assists, Vanvleet is more than likely to have his pick of offers.
Unless Harrell or Vanvleet want to take a pay cut to compete for the championship, the Clippers will only be able to afford one of these players, as both are expecting offers starting at $20 million a year. Choosing Vanvleet as a signer would be a much better option for the team and could allow them to replace Harrell with a suitable center for a cheaper price. Veteran centers Marc Gasol and Aron Baynes are also suitable replacements, good defensive centers who have playoff experience and could be essential in a potential Clippers run. If the Clippers are able to make these moves, they will have a great shot at next year's title.