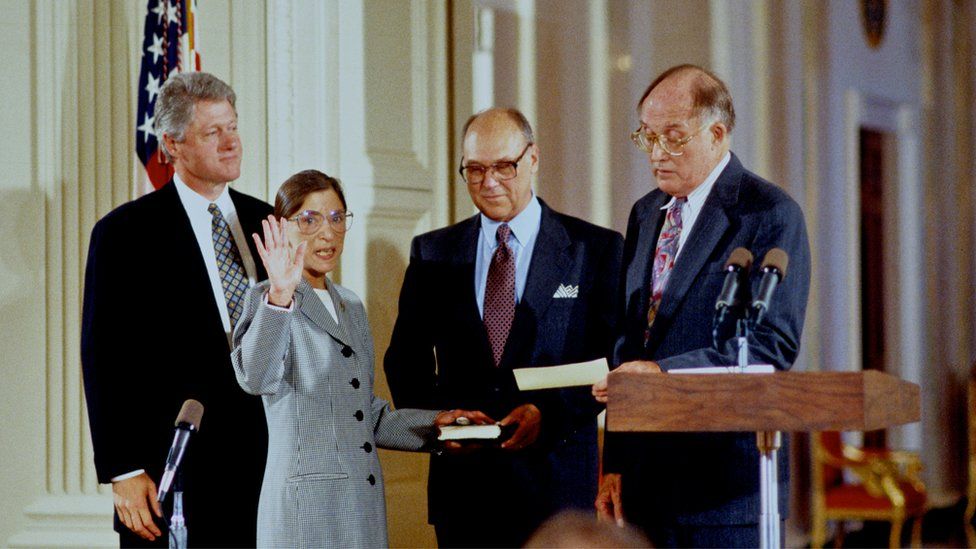 By Sabrina Spunt | Newsroom Manager
September 28, 2020
On September 18, 2020, Supreme Court Justice member Ruth Bader Ginsburg passed away at the age of 87. She served as a member of the Supreme court for 27 years—now the question is, when will she be replaced, and by who?
Once elected, members of the Supreme Court serve until their life tenure. The President of the United States is the one responsible for nominating a member, and it is then confirmed by the Senate. While this process seems simple enough on the surface, the controversy behind nominating during an election year is anything but. There has been an especially large amount of backlash as to whether a new member should be appointed in the last five weeks of President Trump's term. 
"Electing a replacement for Ruth Bader Ginsburg right before the election contradicts what Republicans believed in 2016," senior Jasmine Geraci said. "Obama wanted to elect Merrick Garland but Mitch McConnel was extremely against it."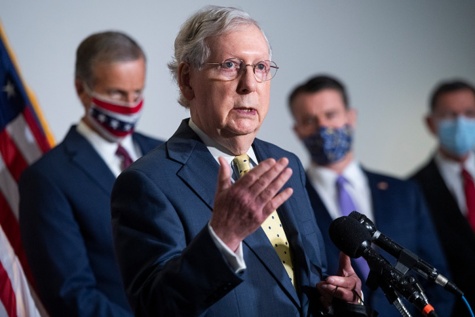 On March 16, 2016, former President Barack Obama nominated Merrick Garland to succeed Supreme Court Justice member Antonin Scalia, who had died a month prior. However, on February 13, 2016, the day Antonin Scalia died, Senate majority leader Mitch McConnell announced that the American people should have a voice in the selection of their next Supreme Court Justice; therefore, the vacancy was not filled until the next President was in office. 
McConnel now has a different stance, knowing Trump would choose a right-leaning nominee. In a statement, McConnel made the day of Ginsburg's passing he said, "… we pledged to work with President Trump and support his agenda, particularly his outstanding appointments to the federal Judiciary. Once again, we will keep our promise. President Trump's nominee will receive a vote on the floor of the United States Senate."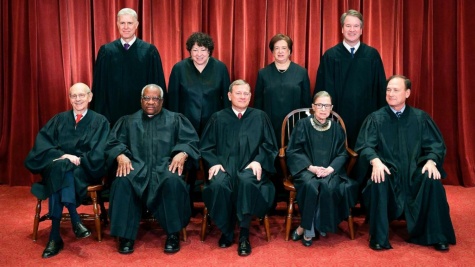 Regardless of opposing opinions, it is the President's constitutional right to nominate the Supreme Court Justice members. As of Saturday September 26, Trump officially named Amy Coney Barrett as his Supreme Court nominee, and the confirmation hearings done by the Senate Judiciary Committee will begin on October 12. Barrett currently serves the seventh U.S. circuit Court of Appeals in Chicago, a position she was appointed to by Trump in 2017.
"I would have really liked to have seen a moderate Democrat or moderate Republican," junior Brooklynn Hodgin said. "We need a mediator that sees both sides and makes the final decision based on what they believe is best for the people." 
While Barrett is very talented, having graduated from Notre Dame law school and taught there since 2002, as well as being selected as "Distinguished Professor of the Year" by three of the Law School's graduating classes, she is vehemently conservative.
Although she has only been a U.S. Courts of Appeals judge for three years, she is already a cause for concern to some in relation to issues such as protections for LGBTQ+ Americans, immigrants, The Affordable Health Care Act, and especially abortion rights. Barrett is very critical of the 1973 Roe v. Wade decision, and some worry she will advocate to have the decision reversed. 
Considering the circumstances surrounding this year's election for the next Supreme Court Justice, it seems safe to say there will be an uproar of disapproval from one of the parties no matter what.