By Lucas Rapeepat | Sports Editor
October 8, 2020
Expectations have been completely reshaped after a quarter of the football season, as they generally are. Some players and teams have been surprisingly successful, redefining earlier predictions. Others have been incredibly disappointing. The most notable of these changes are described below.
Stock Up:  
Russell Wilson's MVP case: "Let Russell fly." That mantra has finally come to fruition this season. The Seahawks were one of the heaviest running teams in the NFL last year, leaning on Chris Carson to drain the clock. This year, however, has been drastically different. Wilson has thrown for almost 1,300 yards and 16 touchdowns to only 2 interceptions. His team is averaging over 35 points per game, leading to an unsullied record of 4-0. "He is currently my favorite to win MVP," junior Trevor Pham said, "if he keeps winning and putting up big numbers."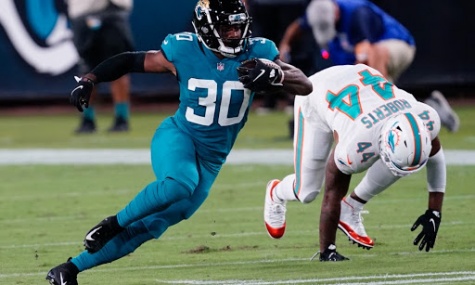 James Robinson: Nobody expected this undrafted rookie to claim the vacancy in the depth chart left by Leonard Fournette. However, after rumblings in training camp, Robinson was given the nod in the opening week. Performing serviceably, he went on to rack up over 100 scrimmage yards in each of the next three games. One of the lone bright spots on an abysmal Jaguars team, Robinson's starting position is his to lose. Passed on 256 times, the Illinois State back is already among one of the top candidates for Offensive Rookie of the Year.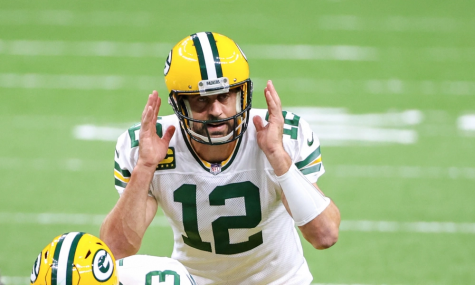 Aaron Rodgers: After a lackluster 2019 season, the Packers traded up in the first round to draft Jordan Love, a quarterback out of Utah State. A-Rod seems to have taken it personally. Over his first four games, Rodgers has proven why he is widely considered to be one of the greatest quarterbacks of all time, leading his team to an undefeated start and scoring an average of 38 points per game. In addition, many of his weapons, such as star Davante Adams and second string Allen Lazard, have missed time. This hasn't stopped him. Robert Tonyan, someone even most Packers fans may not have heard of, caught three touchdown passes in Week 4. With 1,200 yards, 13 touchdowns, and 0 interceptions, Rodgers has sent a blatant message to the Packers organization: he's not done. 
The Colts Defense: Indianapolis has the most stifling defense in the NFL. Though it may partially be fueled by off-season additions such as Deforest Buckner, much of the credit goes to coach Frank Reich's decisive play calling. While the offense led by Phillip Rivers has sputtered at times, the Colts have allowed a total of 56 points in their first 4 weeks of play, the least in the NFL. 
Josh Allen: Another scorned quarterback, last year Allen was widely denounced for his erratic decision-making and errant passes. He's thrown only one interception this year—compared to 13 touchdowns—and his team has yet to lose a game. His completion percentage is 70.9 percent, far higher than it has been for his entire career. Perhaps the addition of Stefon Diggs has given him an easier target to throw to, but Allen's development is monumental.
Starting Rookie Quarterbacks: Joe Burrow's Bengals and Justin Herbert's Chargers have both only won one game. But both signal callers have shown signs of being franchise quarterbacks, and should not be sent to the bench anytime soon. All of the pair's losses have been by one possession. Herbert in particular has had a shockingly smooth start after the injury to the incumbent Tyrod Taylor. "I think Herbert is the best rookie quarterback as of now," senior Parker Cannon said. "He's a good fit for the Chargers, and has better synergy with his teammates."
Stock Down: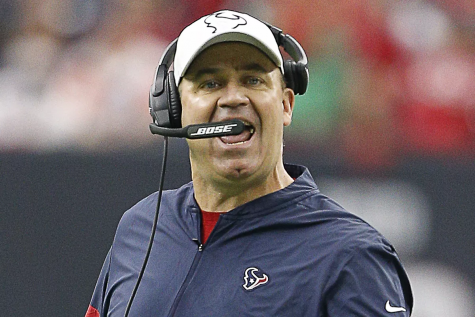 Bill O'Brien: His mistakes have finally caught up to him. General manager and coach of the Houston Texans and a perennial disappointment, O'Brien was finally fired after an 0-4 start. Though their schedule pitted the Texans against four playoff contenders, the team's talent signifies that the games should have been closer. The hated GM was infamous for trading Deandre Hopkins, arguably the best receiver in the NFL, for David Johnson, not even netting a first round draft pick. Disliked by his players and fans alike, not many will shed tears at his removal from the organization. "Firing Bill O'Brien is obviously a good move for the Texans," Cannon said. "They couldn't contend long term with him."
The NFC East: This division is ludicrously bad. America's team, the Dallas Cowboys, who always enter the season as contenders, are off to a 1-3 start with an absolutely atrocious defense. Missing their only star, the Giants are also stuck in the mud, devoid of any play-making, and having scored 3 total touchdowns the entire season. The Eagles have struggled behind the frightening play of Carson Wentz, somehow holding the division lead because of a tie. Finally, the Washington Football Team has displayed that it is not even deserving of its name. The division is up for grabs for some of the worst, most disappointing teams in the league, and nobody is excited for whoever sneaks into the playoffs.
Atlanta Falcons: The Atlanta Falcons have become synonymous with choking, blowing massive 20 and 16 leads against the Cowboys and the Bears respectively to round up a winless quarter of the season. Their transitions from being in complete control to falling apart is inexplicable, and will leave a black mark on their reputation for years to come. It looks like another year under .500 for the Falcons, who have allowed each of their opponents to score at least 30 points on them.
Adam Gase: The Jets are the worst team in the NFL. Though much of the blame lies on a roster filled with holes and a lack of play-making, much of the blame rests on head coach Adam Gase, who is almost certain to be fired this year. The supposed quarterback guru, who failed to develop Ryan Tannehill until he joined the Titans, has not had any impact on Sam Darnold, who currently has a shoulder injury. Everything has gone wrong for the Jets yet again, and a coaching change is the first step to rehabilitation. 
The NFL's resistance to COVID-19: Players around the league are starting to test positive for the coronavirus, a worrisome development for the National Football League. A game between the Titans and the Steelers was already cancelled due to an outbreak. Cam Newton and Stephon Gilmore of the Patriots have also contracted the virus, and an image of Gilmore adjacent to Patrick Mahomes, the best player in the NFL, has gone viral. Only a quarter into the season, three teams are already in jeopardy of missing games. If too many athletes are shown to be positive, the season is in danger of being delayed. We can only hope the situation improves.