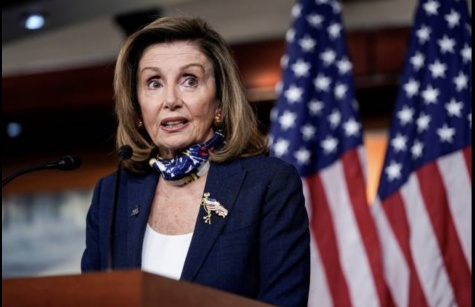 By Jack Harris | Writer
October 25, 2020
Just like most current issues in our country, the debate over a second stimulus bill in Congress has become so polarized that both sides are becoming unwilling to reach a compromise. 
Speaker of the House Nancy Pelosi (D) is not satisfied with the current state of the bill, and, as a result, she put a deadline on Republicans to create a final deal that will be voted on in Congress. 
Senate Majority Leader Mitch McConnell (R) is in favor of a new stimulus bill if it is designed to help the many struggling Americans right now. He believes the plan Pelosi announced would donate a large portion of the money to ill-intentioned state and local governments. 
When asked how he would vote on the bill, were he a member of Congress, senior and AP Government student Nelson Tabarez said "yes, because this bill is beneficial for those who are in need during these desperate times."
Some Senate Republicans sought to renew the paycheck protection program, which gave forgiving loans to small businesses that kept their workers on the payroll. The bill, which would provide $258 billion and allow small businesses that earlier received one loan to request a second, failed to get the needed 60 votes on Tuesday.
On Wednesday, the Senate voted against a $500 billion skinny deal presented by Republicans intended to provide unemployment benefits and bring aid to struggling small businesses. This was the second skinny bill shut down this week.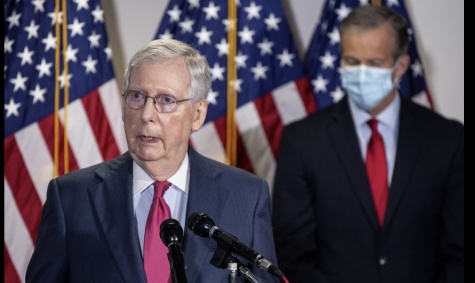 Skinny bills have proven to be effective in supporting a recovering economy following the crash from the coronavirus. They are a smaller—but still helpful—alternative to large stimulus bills. However, many Senate members want to bypass  skinny bills and continue to push for a large $1.8 trillion proposal. 
This massive plan would provide more stimulus payments to adults who need it, increase unemployment benefits, fund coronavirus testing and tracing, and set aside some $300 billion for state and local governments.
"I believe we should pass a second stimulus bill," senior Cal Donnelly said. "There are people who are struggling because of COVID-19, and we need the money to get us out of the deep economic hole we are already in."
Nancy Pelosi told reporters on Thursday that Congress is coming closer to reaching a final agreement on a second stimulus bill. Both sides are in favor of one passing, but, as always, each side wants something different. Republicans want the money to be exclusively reserved for people and small businesses who need it, while Democrats want additional money sent out to the states. 
For those who would receive additional checks of $1,200 every week, it may take until after the election to receive stimulus. If a bill is to be passed, it would take a minimum of two weeks for the check to be sent out to American citizens. 
Pelosi continues to say she would be willing to vote on a bill before the election, yet the Democrats continue to block any skinny bills being put forth by Republicans. Mitch McConnell and his fellow Republican senators claim to be prepared to come to a compromise, yet they are not willing to concede to the Democrats' demands.
The bottom line is that Republicans and Democrats alike are currently struggling and would benefit immensely from this new stimulus bill. Leaders should focus less on the politics and more on the financial need of the American people.