Owen Simler | Writer
December 6, 2020
Surfing fans have not been able to watch a surfing competition for almost an entire year, but the famed sport is finally about to return. On a modified schedule, the Pipeline Masters, held in Hawaii, will be the first contest of the Championship Tour this year. 
While there are very few competitors on the tour, participants need to travel to eleven different events, putting each of them at risk. This forced the tour to be delayed by many months compared to other sports, which were able to continue. 
Unlike other sports, certain "arenas" are only able to be ridden during certain times throughout the year. Because of COVID-19, the surfers were not able to compete in April, which is when the tournament normally starts. This aligns the tour so that the winner is usually decided on the best beach known to man—Pipeline.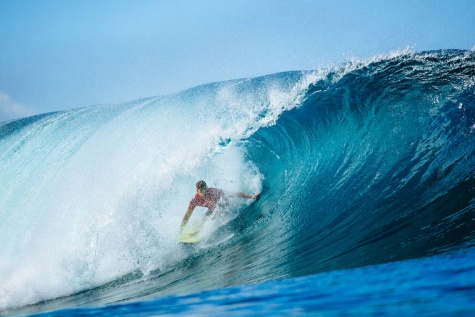 Pipeline is usually the event to finish the tour because it contains the most exciting waves on Earth. It only breaks well during the winter months, forcing the WSL, or the World Surfing League, to start the tour on this epic stretch of beach. 
While many people dislike that Pipeline is now going to be the first event, others are just excited to be able to watch a surfing contest once again. "I think it will be fun to watch what a group of pro surfers can do on a perfect wave like Pipeline as their first competition back," senior Wyatt LaLonde said.
The contest will be held between December 8-20. While it will only last for a few of these days, each contest has a waiting period to allow for there to be greater potential to see some great swell in prime conditions. 
Because of this new modified schedule, the WSL added three new events to this year's Championship Tour. These events include the Sunset Open held in Oahu, the Santa Cruz Pro held in Northern California, and the WSL Finals held at Lowers Trestles back in San Clemente. There are now a total of three events that are held in California, in addition to the Surf Ranch Pro, which is held in Lemoore, California in a wave pool. 
The Santa Cruz Pro will be held from February 2-10, 2021 at the world famous break called Steamers beach. This event is the first time that Santa Cruz will be a part of the Championship Tour since it started in 1976. 
The WSL Finals will now be held at Lowers Trestles after being removed from the tour the last two years and being replaced with the Freshwater Pro which is now called the Surf Ranch Pro. Lowers is planned on being held September 8-17, 2021. As a surf town, a huge amount of fame and tourists will now begin to flood back into San Clemente now that Lowers is back on the Championship Tour.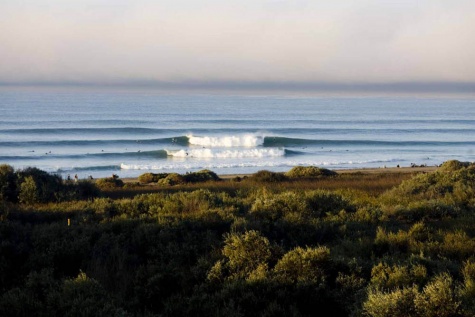 Lowers is internationally renowned for possessing some of the best waves because of their perfect shape and considerable size. This wave has shaped many professional surfers that come out of San Clemente and move on to the world tour because Lowers is such a high quality wave. One of the best surfers coming out of San Clemente is Kolohe Andino. He grew up with this wonderful break at his fingertips all of his life, and it allowed him to become the great surfer that he is today. Kolohe Andino just qualified for the Tokyo Olympics last year as one of two representatives for the United States.
Lowers used to be one of the most popular contests out of the entire Championship Tour. The reason that this competition was removed is because it is technically on a military base, so it is very difficult for any group to set up a contest or any type of structures on this beach. In 2018, the WSL was not able to earn the permits, so they replaced the Lowers contest with the Freshwater Pro.
Every surf enthusiast in San Clemente is excitedly anticipating the return of the Lowers Trestles event. "I can't wait to watch Lowers once again and see all of the professional surfers back in my hometown," senior Aidan Giacobello said. 
While the Billabong Pipe Masters event is guaranteed to happen next week, all of the other competitions are planned, but might have to be cancelled due to traveling restrictions that might soon be enacted. Hopefully by September 7, 2021, the WSL Finals held at Lowers Trestles will be ready to rumble.