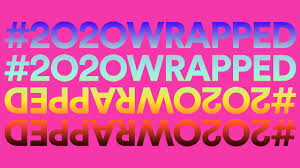 Gisele Brandt | Head Editor
December 6, 2020
At the end of each year, Spotify, a music streaming service, compiles listeners' data including their favorite songs, genres, artists, and collective minutes spent listening to music or podcasts into what is called their "Spotify Wrapped." This includes statistics ranging from how many times you listened to your most-played song to your percentile ranking of listeners to your favorite artists.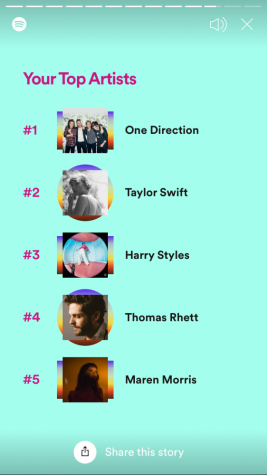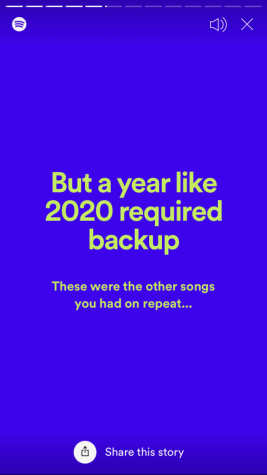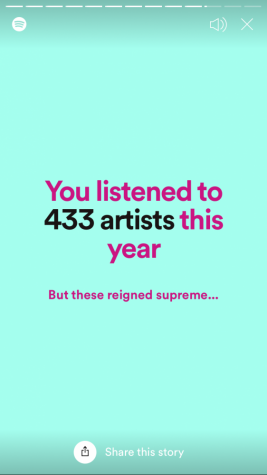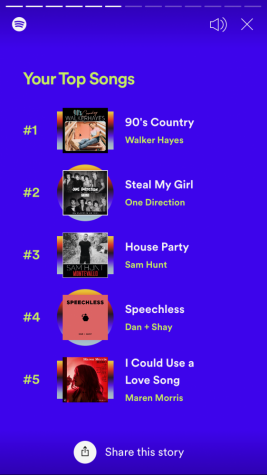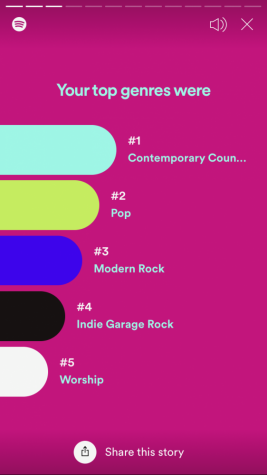 THROWBACKS: Ginger Krug enjoys childhood pop classics. Images courtesy of Ginger Krug
"I was surprised because I barely listen to those songs anymore, but I was obsessed with them at the beginning of quarantine; now I have to skip them if they come on because it gives me a headache. It was cool to see how my favorite songs have changed over the course of the year," senior Ginger Krug said. "My favorite artists were very accurate and I don't think my music taste has changed much since elementary school overall," said Krug.
One of the best parts about Spotify Wrapped is comparing your results with friends. Krug noticed that her top three artists were the same as her friends, seniors Danika Miller and Clara Helm. Krug explained that her favorite songs and artists also may have been influenced by this year's circumstances. "I've wanted to listen to more uplifting throwbacks and I've been home a lot more so I listen to a lot more music," she said.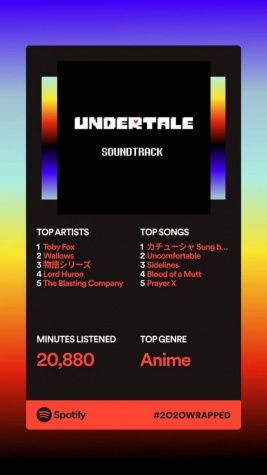 "Genre-wise it was reflective of my music taste, but the algorithm only had two months to base my music taste off of," recent Spotify convert and senior Maverick Hadsall said. Looking at his compiled statistics, Hadsall could clearly see the effects of COVID circumstances. "As the year progressed and I stayed inside more, the amount of anime openings, endings, and soundtracks totally skyrocketed since I had more time to binge anime." Overall, Hadsall "[Finds] Spotify's UI very aesthetically pleasing and the animations created by artists makes for an all-around enjoyable experience, however, the desktop view is not as aesthetically pleasing; Apple Music beats Spotify in desktop mode and the ability to view lyrics."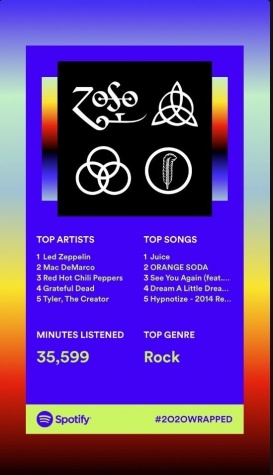 Going through her "Spotify Wrapped," junior Satine Harvey felt that it did not accurately reflect her music taste, but attributed this to being at home with more free time. "I have been able to dabble in more and newer music and really find myself with it," Harvey said. While it is a tired phrase, this year has been unprecedented, and "music has truly been such a great way to express myself, and listening to it more has awakened me in a beautiful new way," said Harvey as she revealed how this year's circumstances had shaped her music taste. "I have always been into classic rock and my favorite band is Led Zeppelin 100%. Pure classic," she said. "Looking at my wrapped was cool, especially seeing that I was one of the first listeners to some songs that got really popular this year."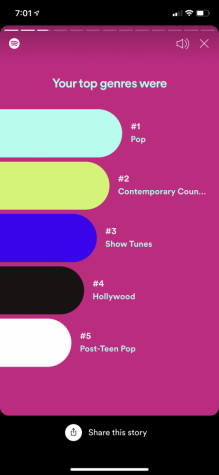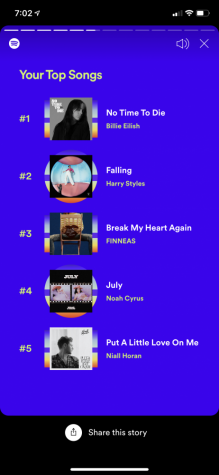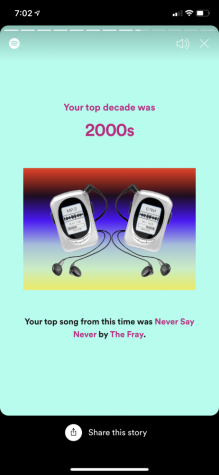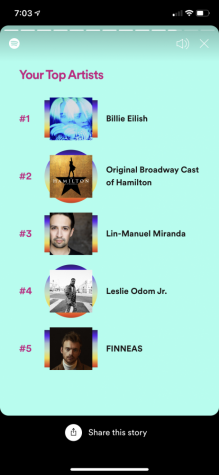 FAN OF BILLIE: Ella Hersch's top artist was Billie Eilish. Image courtesy of Ella Hersch
"Although my 'Spotify Wrapped' didn't say so, I feel like I have listened to a lot more music this year than I ever have," senior Ella Hersch said. "With all the stress of 2020, music was always there to calm me down. I play music in the shower, in the car, while I fall asleep, while I do my homework, and while I get ready. Although my music taste has stayed consistent throughout the year, the amount of time I spent listening to music has increased." While Hersch "loves how Spotify understands my favorite ge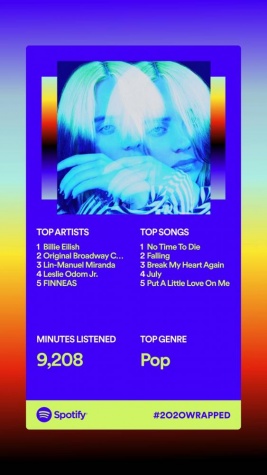 nres and artists and gives me suggestions for albums, artists, or songs to listen to," she said "my 'Spotify Wrapped' falsely represented my music taste." The most accurate part of her stats was her top artist, Billie Eilish. "I have been a fan of hers since 2017, and every time she comes out with something I am impressed. Her music is always so creative, unique, and different. Whenever I am happy, I play her music. Whenever I am sad, I play her music. I feel like she is always there when I need her." Hersch predominantly listens to "country, musicals, and emotional songs," and maintained this theme throughout the year. 
While people were surprised by their "Spotify Wrapped's" this year, the stats do not lie. A change in music taste or listening habits could partially be attributed to people being trapped inside due to COVID-19.