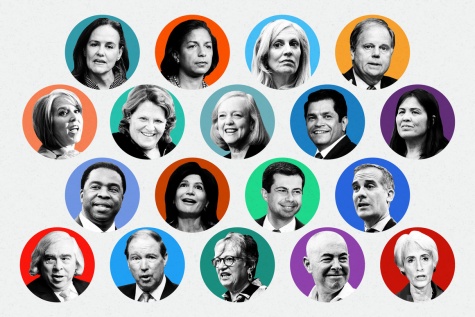 Clara Helm |Head Editor
December 6, 2020
As the Biden administration approaches inauguration in January, the president-elect is preparing his cabinet nominations for when he takes office. It's important to know who Biden will be picking for his cabinet because this group of people has a great impact on how our government operates, from war to education to economics. Of course, all of these nominations require a confirmation from the Senate, but Americans seem hopeful (if a tad apprehensive) about our new administration and the leadership they will provide.
"I hope that Biden's new cabinet members show respect for others by understanding the situations of all people and making decisions for the people and not for themselves," senior Ella Hersch said. "I would love to see them show empathy through their policy and answer the needs of every American."
"I am hoping that he will choose to avoid cabinet appointees with ties to the fossil fuel industry," senior Jasel Steinmetz said when asked what she is looking for in Biden's cabinet nominees. "Recovering from this polarizing election is going to be extremely difficult, but I am hopeful that Biden's cabinet nominations will facilitate this."
So here it goes, the new front-running leadership of the United States:
First up we have Biden's nomination for Secretary of State, Anthony Blinken. Blinken began his career at the State Department under the Clinton administration, spent a six-year term in the Senate, and has recently been a close foreign policy adviser for Biden. Blinken has been outspoken about the essential role of U.S. leadership and the importance of working with American allies. Being closely related to Holocaust survivors that were saved by American soldiers, Blinken sees armed deterrence and interventionism as a big part of diplomacy, and during his career he has been a big advocate for U.S. involvement in the Syrian conflict and intervention in Libya. Considered the most important cabinet post, the Secretary of State will play an even more important role in this administration that is consumed by Covid-19 domestic policy by showing strong foreign policy.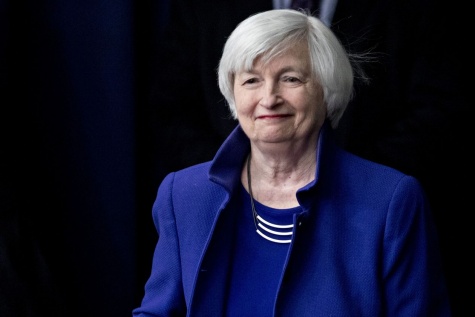 For Secretary of the Treasury, Biden's pick is Janet Yellen. If confirmed, she will be the first woman in the role of Secretary of the Treasury in the position's 100-year history. A former professor at the University of California, Berkeley, she served as chair of the Council of Economic Advisers under President Bill Clinton and later as chair of the Federal Reserve, for which she was nominated by President Barack Obama. Yellen is a fan of Keynesian economics, a theory that the government should increase demand to boost growth, and she has been a consistent pro-labor voice. Fitting into one of the most important jobs due to the precarious state of our economy if confirmed, Yellen will have her work cut out for her by having to speak with Congress about the size and scope of relief packages and what kind of financial reforms will have to be made after the crisis. But, as someone who had a huge role in dealing with the 2008 market crash, Yellen will hopefully be able to use her skills of fostering maximum employment and maintaining a stable economy.
For the head of the Federal Office of Management and Budget, Biden nominated political consultant and former government official Neera Tanden. Tanden is the president and CEO of the Center for American Progress and the Center for American Progress Action Fund, was a former senior adviser for health reform at the U.S. Department of Health and Human Services, and previously served on the Obama campaign as director of domestic policy as well as Clinton's campaign policy director. Tanden is a highly controversial pick for Biden, and for someone that is emphasizing the importance of unity and lessening of vitriol, this could be a harmful pick for him, as Tanden has been known to attack lawmakers whose support she will soon need.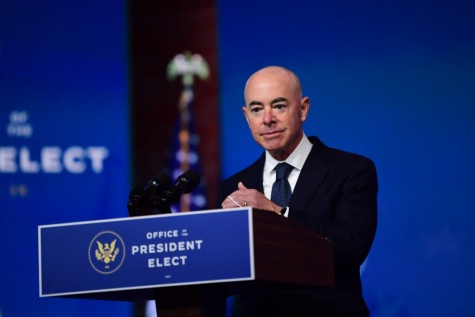 For Secretary of Homeland Security, Biden's pick is Alejandro Mayorkas. Overseeing immigration policy and border security, Mayorkas will be the first Latino and immigrant tapped to lead the Department of Homeland Security if confirmed. Cuban born, Mayorkas' family moved to the U.S. as refugees when he was young. Mayorkas began his career as a lawyer, then served as United States Attorney for the Central District of California after being nominated by former President Clinton. Mayorkas was then nominated by Obama for director of the U.S. Citizenship and Immigration Services (USCIS) from 2009-2013 and eventually for deputy Secretary of Homeland Security from 2013-2016. There could be a potential conflict with his nomination from whistleblower accusations that he was "exerting improper influence" in visa applications to give certain individuals preference.
Other nominations include Ron Klain as Chief of Staff, Jake Sullivan as National Security Adviser, John Kerry as Presidential Envoy for Climate (who has the important role of managing the United States' response to climate change), Linda Thomas-Greenfield as Ambassador to the United Nations (who represents the United States at the UN and advises the president on foreign affairs), and Avril Haines as Director of National Intelligence (who advises the president on matters related to national security). Avril Haines has controversy surrounding her nomination due to her confession of her involvement and knowledge of the CIA torture at black sites, or secret prisons with horrible methods of interrogation, and her role in Obama's drone program. 
"I think Joe Biden's picks for Janet Yellen and John Kerry were inspired choices. Both have a lot of political expertise and would be able to handle the pandemic better than anyone else," senior Jadyn Blake said.