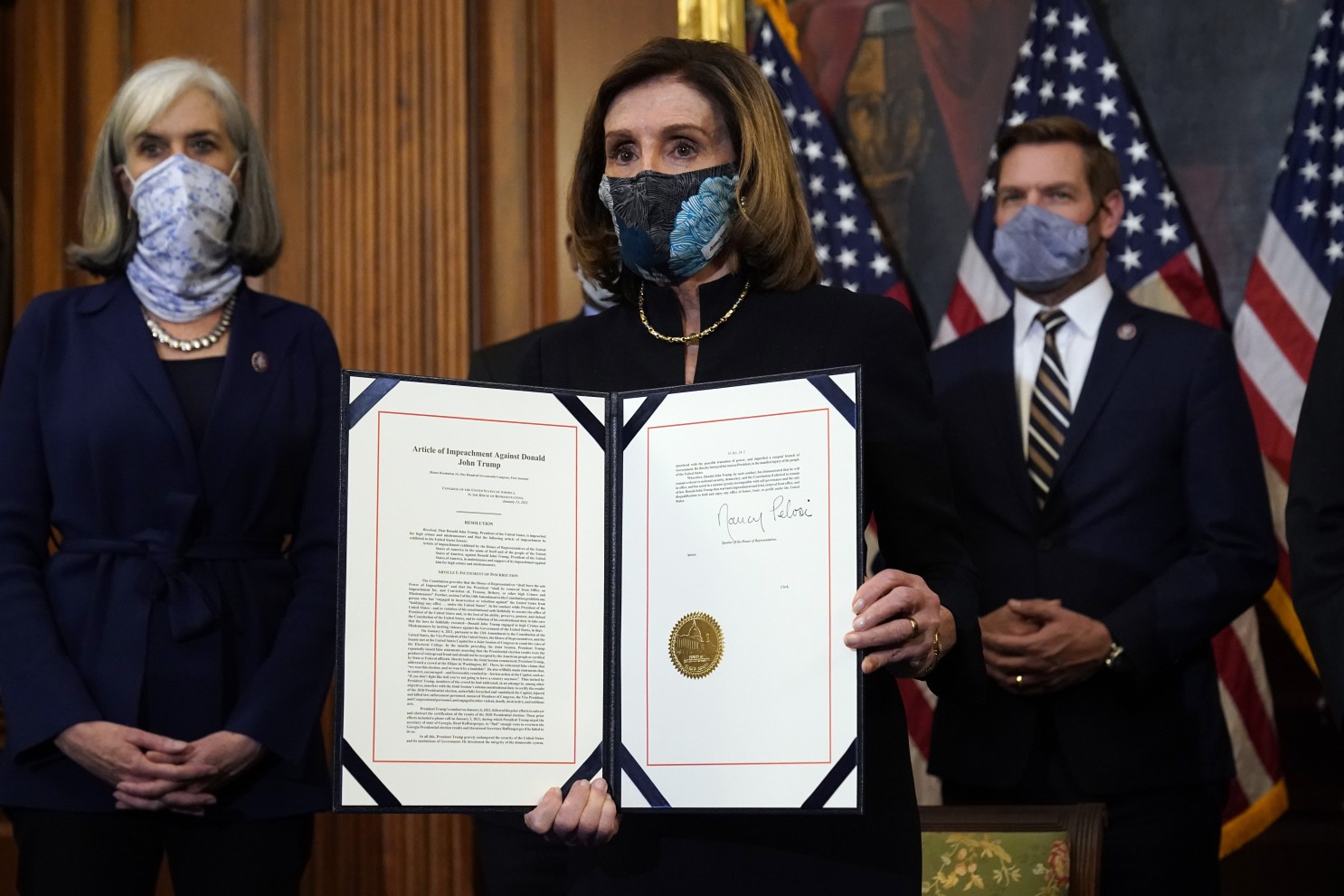 Mia Costales | News Editor
January 15, 2021
As of January 13, 2021, the House has voted to impeach President Trump for a second time due to the comments which are said to have incited the violent protests and breaching of the Capitol on January 6. This decision has made him the first president in U.S. history to be impeached twice.

After the break-in that took place at the Capitol, lawmakers (including ten members of the Republican party) voted to approve the impeachment article, 232 to 197. The article accused the president of "inciting violence against the government of the United States," in that he encouraged his followers to overturn the election. President Trump's remark telling the Proud Boys to "stand back and stand by," as well as his accusations of voter-fraud, have led many to believe that he was actively encouraging his supporters to confront Congress. The House's case for impeachment also included Trump persuading Georgia's election officials to "find" him more votes, and called back to the 14th Amendment, which states that no one involved in "insurrection or rebellion" shall be able to hold office.

"It's an unprecedented event, but I think it's good for our country," sophomore Eden McRory said. "We can't have a leader that incites violence and disregards our constitution."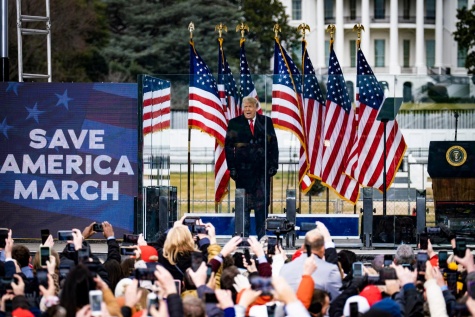 Now that the House has introduced and passed the impeachment article, President Trump must be tried by the Senate. However, Mitch McConnell has stated that the Senate will not be able to finish the trial until after President-elect Joe Biden takes office, begging the question of why the Senate would bother following through with the impeachment process of an ex-president. If the Senate votes to impeach Trump, he would be unable to serve in any federal office in the future, as well as lose his lifetime pension, annual travel budget, and funding for an office and staff. Impeaching him this far into his term would also set a precedent for future presidents, warning them of this kind of behavior.

However, many still find the impeachment unnecessary.
"I just find it funny how they would impeach him literally a week before he has to leave office," senior Maya Basilio said. I see the punishment in it, but honestly it seems like a waste of time and money."

It is hard to say just when we will know whether President Trump gets officially removed from office or not; however, with Biden's upcoming inauguration, the general public may not hear the Senate's consensus for a while.