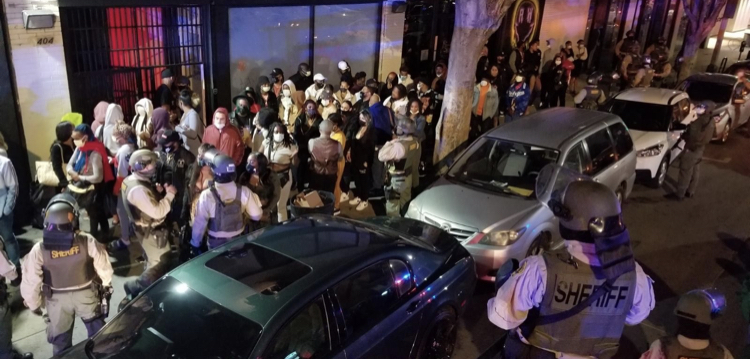 Danielle Generaux | Student Life Editor
January 18, 2021
As of January 14, 2021, there have been 975,299 cases and 13,234 deaths caused by coronavirus in California. However, a return to lockdown and clear coronavirus guidelines have not encouraged everyone from resisting the urge to party.
As recently as January 9, 2021, 182 adults were arrested during a raid on secret underground parties.
The Los Angeles County Sheriff's Department (LASD) reported that those arrested were located in two separate commercial buildings. One of the buildings was in 400th Street in the W. Pico Boulevard and the other one was in the 600 block of W. 61st Street.
One of the LA County sheriffs, Alex Villanueva, noted that his department had already taken action against the events of the super-spreader. Villanueva has clearly said that he will take action against all people participating in these secret parties.
The LASD tweeted that "the goal of these enforcement actions is to reduce the spread of #COVID19 and the risk to our vulnerable populations."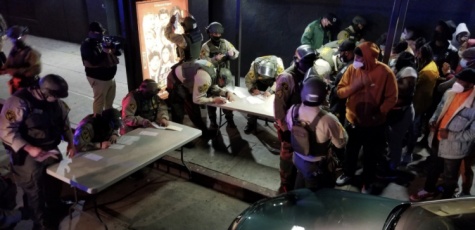 The LASD has infiltrated a variety of large secret parties, with group members suspected of breaching L.A. coronavirus county health orders by attending these parties.
One of these past infiltrations occurred on December 9, 2020 where 158 people, 38 of whom were juveniles, were arrested. However, this was not just any party. It was discovered at the party that an underage girl that Sheriff Alex Villanueva rescued was considered to be a sexually exploited child. Additionally, there were six weapons found at the scene, suggesting illegal activity.
"I think that they should have been arrested because we are currently in the midst of a global pandemic," junior Izzy Duzman said. "I feel like having a party with a decent amount of people, no matter who you are, is just irresponsible right now. It's just extremely selfish because we all want to have things normal again, but we can't until people stop being careless and going out."
Similarly to Duzman, junior Evelyn Trinidad believes that "people who gather in really large settings during this time are pretty selfish," and understands "that after so much time you do need human interaction but [she] thinks it should be in small groups and done safely." She continues that she thinks "arresting those people was probably the best way to send a message in order to be taken seriously and make aware it is not a joking matter."