By: Sage Brislen | Writer
February 7, 2021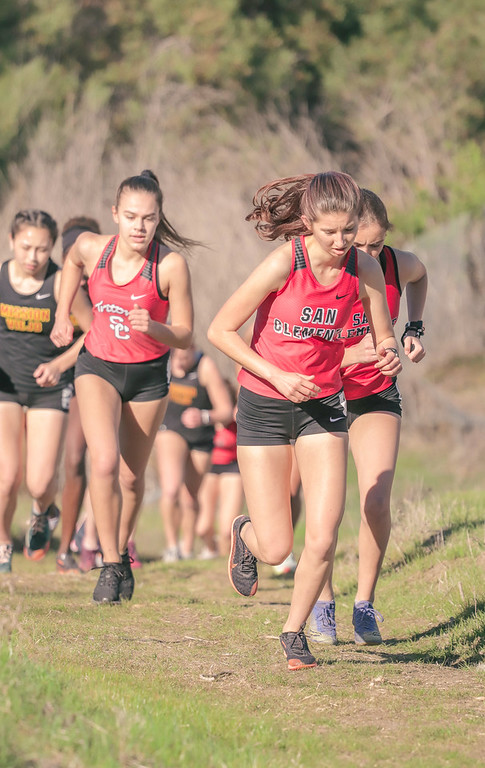 Saturday morning bright and early, the San Clemente High School parking lot was packed with parents' cars once again. It's been almost an entire year since they've been here in support of their student athletes yet here we are. This Saturday, February 6th, they all masked up to watch Mission Viejo and San Clemente's girls cross country teams race in the district's first sports competition since lockdown. It was surreal to say the least.
Having never been to a cross country meet before, junior Nicole DeSantos filled me in (she unfortunately had to sit out her race due to a stress fracture in her foot so she was assisting with check-in). She explained that each three mile race was directed around some variation of our school campus, track, and SC hill (the dry steep one that leads to our logo above the football field). On the areas of asphalt around campus, they follow a white line of chalk. DeSantos mentioned, she was somewhat relieved to not have to run the competitors double hill course. Strangely the whole set up seemed to be so routine it was hard to even recognize this event was far from it.
When I asked junior, varsity racer, Ella Lawrence if the girls were feeling rusty at all, another teammate who overheard my question, literally laughed out loud. Lawrence confirmed that they all felt a little out of it. Especially because "normally our season would've been over by now." she said. Plus, they had gotten about a week's notice before the day. Not to mention the new circumstance they were participating in. "It's exciting [to be back] but a little confusing because we've had to change so much." Especially trying to remember when exactly to put on masks; taking them off for warmups but on for stretches "and carrying them with us during the race" she said. There definitely appeared to be some mild confusion around where the athletes should bring their masks but they pretty much always were worn approaching crowds outside a race and even in small groups of teammates.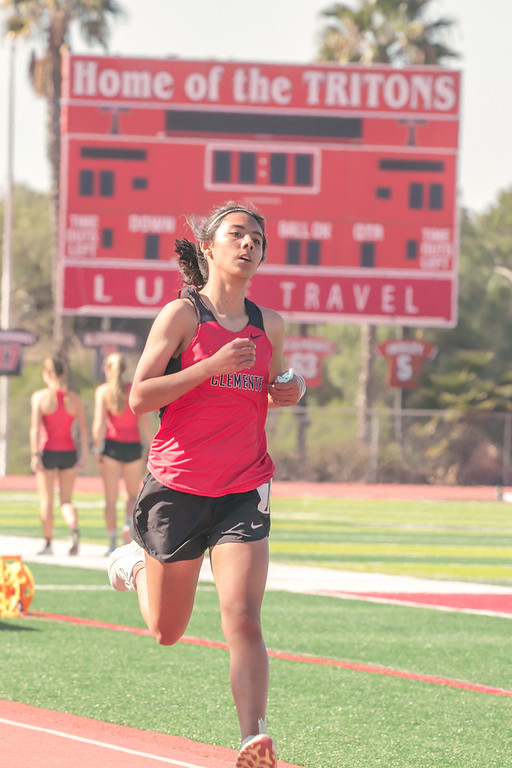 Both DeSantos and Lawrence shared concerns about instances of teammates partying but agreed that appropriate caution was being taken at practices and this event. They were especially aware of their sport's "advantage" in corona virus safety. DeSantos pointed out, "Cross country is better [than most sports] because, as you can see, we get spread out" especially obvious at the end of each race. Lawrence said, "We're lucky we're outside mostly too, some sports don't have that opportunity much, if at all. Like wrestling or basketball."
It's apparent that there's doubt on the proposal of events like this meet held for other sports, especially contact sports.
DeSantos didn't even feel particularly optimistic about cross country's future meets, "I think it will keep going for the next three races" she said. But she doubts it will go much further especially with other sports hoping to follow suit.
Whether the events continue or not, San Clemente started off on the right foot, winning all three races from freshman to varsity. Their times and ranking are available on the "retro" Triton Running website (https://tritonrunning.com/) including Ella Lawrance who was interviewed; she placed third in the last race.