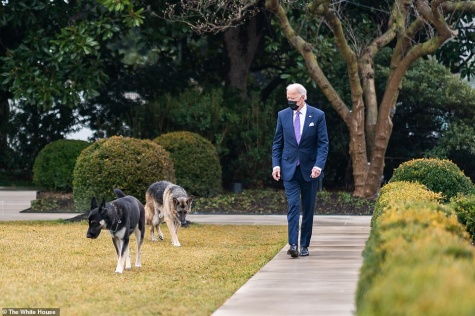 Kate Hedger | Head Editor
February 21, 2021
After four years of a dog-less white house, Joe Biden has brought his two German shepherds, Champ and Major, to Pennsylvania Avenue. Biden has restored a long standing tradition of presidents having pets in the White House. President Trump, who served before Biden, had no pets during his stay at the White House and was the first president since 1897 that hasn't had a dog.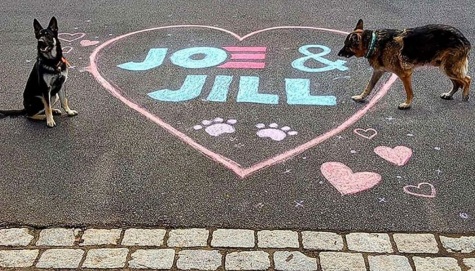 Major and Champ moved into the White House on January 24, 2021. Champ has been with the Biden family for over 10 years. He got his name from the nickname that Biden's father used to call him when he was a child. According to Dr. Jill Biden's press secretary, Champ has been enjoying his bed by the fireplace while Major loves running around the south lawn.
Major is a shelter dog who was adopted by the Biden family in 2018 from the Delaware Humane Association. The association threw Major an "indoguration party" fundraiser when Biden was elected, raising over 200,000 dollars. Major is the first shelter dog in the White House and Biden hopes that his presence in the will inspire others to adopt. 
"I have a ton of pets at my house and I think it's really cool that the President does too," senior Zoie Mayne said. "I especially like that Major is adopted because both of my dogs are as well."   
Dr. Biden has also suggested that she and the President might be interested in getting a cat as well. She told Fox 5's Angie Goff, "Well, I'd love to get a cat. I love having animals around the house!"
For those who love dogs as much as Biden, you can follow Major and Champ at @thefirstdogs on Twitter. Recently, there have been posts about their first snow day at the White House and their adventures chasing squirrels on the south lawn. 
"I love following @thefirstdogs on twitter," senior Makena Viera said. "I am a huge dog person so I love seeing pictures of them and keeping up with what they are doing."
For years, pets have played a crucial role in the White House by providing comfort and companionship to Presidents. Pets serve as ambassadors to the President and have the power to humanize their image. As President Harry Truman once said, "if you want a friend in Washington, get a dog."