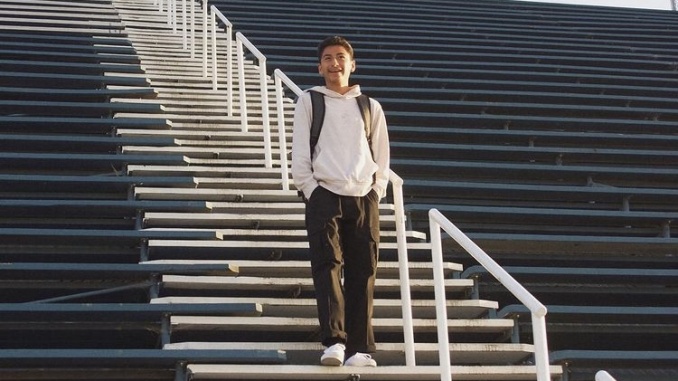 Savannah Gresham | Writer
February 21, 2021
In the midst of a chaotic senior year, one outstanding Triton has managed to maintain his sense of adventure and positive attitude, despite the circumstances. A talented soccer player and future Concordia University scholar, Nelson Tabarez has no shortage of accomplishments from his stay at SCHS. 
Tabarez's favorite high school memory is winning a state title for the boys varsity soccer team his sophomore year. "It was my first year on the team and I couldn't have asked for a better year. It had its ups and downs, but we managed to pull off a trifecta and be known as one of San Clemente's greatest teams," Tabarez said.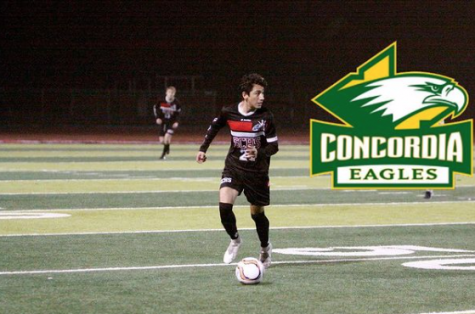 Outside of being a champion athlete, Tabarez is a devoted academic. Tabarez describes his favorite school activity to be AVID (Advancement Via Individual Determination), a program meant to prepare students for college, help overcome obstacles, and achieve success. "I am very thankful to be a part of the AVID program/family. It has been a great help throughout my high school education and the relationships I have created with not only classmates, but teachers, are something I wouldn't trade," Tabarez said.
When he has any time left to spare, he can often be found adventuring with friends and snapping photos of the things he loves.

"Photography is something I've also been passionate about. I just wish I had more time to improve on my skills," he said.
For future Tritons, Tabarez advises to "make the best out of high school. Four years seems like a long time, but by the time you know it, you'll be receiving a high school diploma and heading off to college. Also, try to be involved with SCHS and join clubs or athletic programs that will make high school that much better."
Nelson Tabarez remains an inspiration not only for his obvious athletic prowess, but his courage, compassion, and determination, on and off the field!