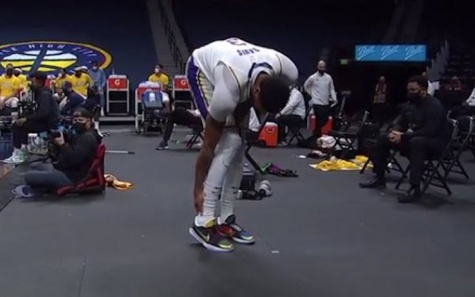 Ben Cooper | Sports Editor
February 26, 2021
The Lakers lost a big component to their team with the injury of star Anthony Davis. Davis re-aggravated his achilles injury against the Nuggets on February 14 and his MRI revealed a calf strain. The loss of Davis has been felt on the court as they have lost now four games in a row, landing them in third place in the Western Conference.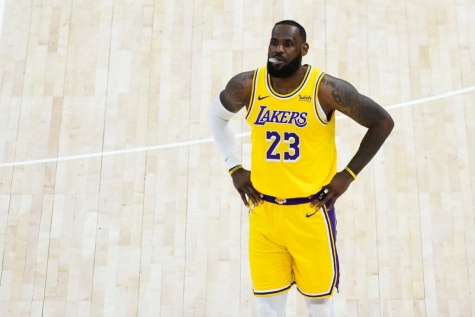 LeBron James has seen a spike in his minutes due to the loss of Davis, leading many to think he won't be fresh for the playoffs. "I don't believe in it. We all need more rest. This is a fast turnaround from last season and we all wish we could have more rest," James said. "But I'm here to work, I'm here to punch my clock in and be available to my teammates…being able to be available to my teammates is more important than anything." 
The Lakers defense has dramatically gotten worse with Davis out. They don't have a secondary rim protector, which has caused the Lakers to give up easy points in the paint. When the Lakers have brought doubles and traps in the paint it has led to open three pointers, causing teams to go on big runs against them. "Based [off] of the Lakers losing four games in a row, it shows how valuable AD is on both sides of the floor. His 1.3 steals and 2 blocks per game lead to transition offense, which is something Markieff Morris and Kuzma haven't been able to fill," junior Kristian Rorvik said. "Playing without arguably the best defensive player in the league isn't easy but they will have to find a way to make up for his play."
The role players need to step up and rise up to the challenge with Davis out. Look for Kyle Kuzma, Montrezl Harrell, Kentavious Caldwell Pope, and others to step up during this stretch to propel the Lakers back to a winning streak. AD's time off the court could be a blessing in disguise if the role players step up and gain confidence for the rest of the season. Out of everyone, "I think Kuzma is going to be the one to step up in Davis' absence," junior Justus Timmerman said. "He's gotten stronger in defense and is seemingly improving his three point shot this season, which will hopefully make up for the missing defense and offense with AD out." The Lakers will need Kuzma and others to step up so they can get back into the win column.