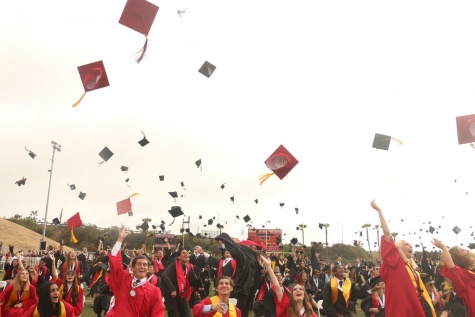 Maxine Davey | Editor in Chief
February 19, 2021
Ladies and gentlemen, there is light on the horizon. A small subsection in last week's SCHS newsletter listed senior activities "in the process of being finalized":
Senior BBQ (date tbd)
Prom @ The Phoenix Club – May 15th
Senior Awards – May 18th
Senior Week – May 24-28
Senior Finals – May 27/28, June 1
Senior Cap and Gown Distribution – June 2
Senior Brunch – June 2
Graduation – June 3
SCHS staff have been brainstorming ways to make a semi-normal graduation work. Some possibilities include splitting up the class to have multiple graduations, and/or limiting guests to just immediate family.
"If I could pick one senior activity to attend, I would choose graduation because I've been looking forward to it since I was a freshman," senior Katie Rogers said. After four long years of grinding out high school, the class of 2021 is ready to move on. Senioritis, a plague on seniors during normal years, has increased dramatically when combined with zoom fatigue.
Most seniors, including Rogers, just miss that "normal school life" they never thought they'd miss. "One of the biggest things I miss is simply seeing everyone at school and talking to people you normally wouldn't on an everyday basis," senior and ASB member Makena Viera said.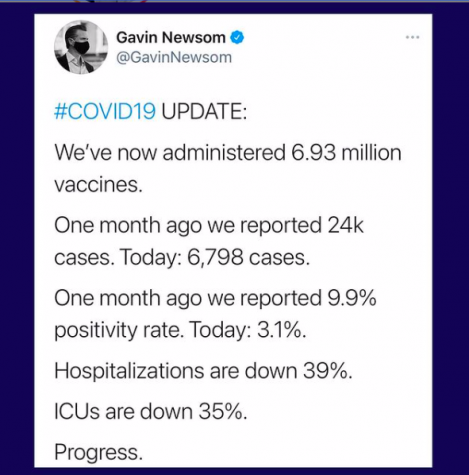 According to Viera, ASB has been working very hard on making prom a possibility. Whether this will look ike the crowded dances of years past or some sort of soiree on the football field, only time will tell—but as of now, the Phoenix Club reservation still stands.
As California inches closer and closer to herd immunity (according to the LA Times, about 13.4 percent of Californians have received a dose of a vaccine), seniors can only stay positive and continue to do their part to ensure they can take part in the celebrations they deserve.