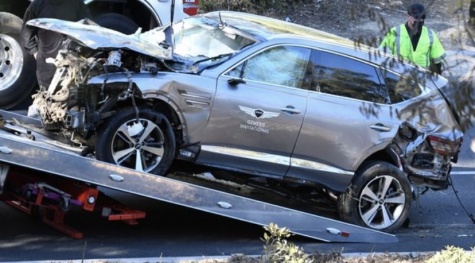 Jack Harris | Writer
March 5, 2021
Tiger Woods, arguably one of the best golf players to ever play, was injured severely in a serious car accident on the morning of Tuesday, February 23. The crash occurred in Rancho Palos Verdes, on the border of Rolling Hills Estates, which is approximately 30 miles south of central Los Angeles. 
Hawthorne Blvd, the street that Woods crashed on, is a frequent area for cars to crash because of the excessive amounts of speed they have coming into a sharp turn for highways. However, forensic experts say Woods did not crash because of excessive amounts of speed, but due to inattention at the wheel. 
Woods veered out of his lane and ran over the median, crossing over the other side of the road and flipping into an area of trees and bushes. He was extracted from his car by the Los Angeles Fire Department and transported immediately to a local hospital via ambulance. Doctors said Woods' injuries were 'trauma-level,' resulting in him then being transported to Harbor-UCLA Medical Center, the nearest hospital with a trauma center. Woods underwent a several hour-long surgery to deal with his openly fractured leg. 
"The pictures of the car are crazy," senior Garrett Carter said. "That crash could have been worse, he is lucky to be alive."
We now know from Woods himself and medical experts that he is fine and on his way to a healthy recovery, which is great news considering some experts thought he may have not been able to play golf again after sustaining that injury. 
He was on his way to teach future hall of fame quarterback Drew Brees and NFL offensive rookie of the year quarterback Justin Herbert to play golf in a promotion for his company. 
"When I saw what happened to Tiger Woods on the news I was shocked," senior Colin Canizales said. "I honestly expected it because I feel like the only time he is in the news is because he has gotten arrested or has been in a car crash."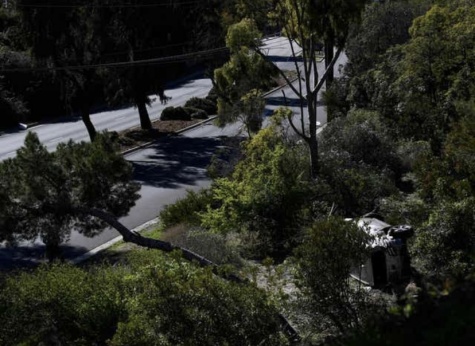 This is actually not the first time Tiger Woods has been in a car crash; in fact this is his third major car crash. The first happened in Florida in 2009, where he hit a fire hydrant and then a tree because of his careless driving. In 2017, also in Florida, he was arrested for a DUI after police found him sleeping behind the wheel of his Mercedes Benz. He had been drinking and was also under the influence of various other drugs. 
Tiger Woods has a history of reckless driving, and that is evident from what happened this past Tuesday. Driving is a privilege, and Tiger needs to honor that and focus to drive safely when on the road, as we all should.