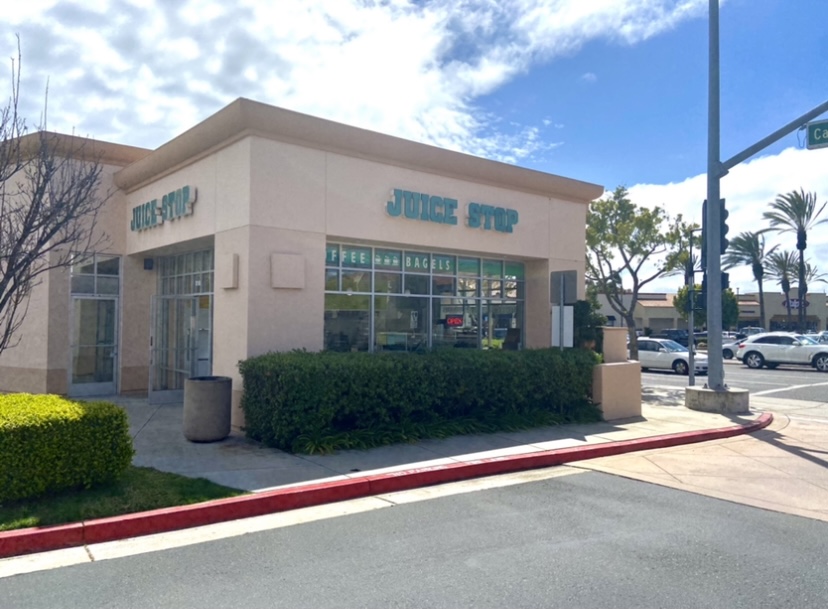 BEST SMOOTHIE IN SC: Juice Stop, located at 641D Camino De Los Mares. Mia Costales/Triton Times
Mia Costales | News Editor
March 15, 2021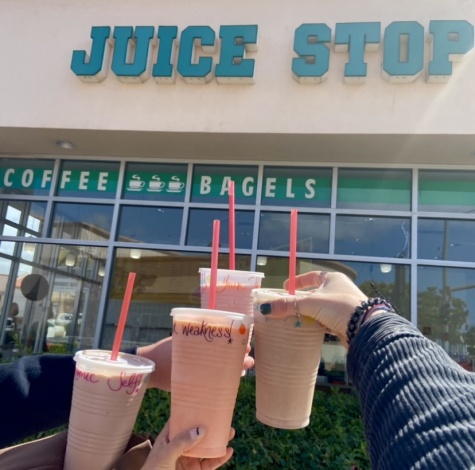 After a long day at school, a grueling practice, or if you just want a quick drink on the go, Juice Stop is the perfect place to stop by for smoothies. Located at 641D Camino De Los Mares, Juice Stop has a wide selection of over 30 flavors to choose from including several different nutrient ad-ins, making it a fan favorite in San Clemente. 
With flavors ranging from fruity to peanut butter and chocolate, Juice Stop's diverse menu is sure to have a smoothie for anyone's preference.
"Juice Stop has the best smoothies," said senior Emma Bryant. "And I love how the owner takes the time to draw little designs on each cup."

Besides the range of flavors, Juice Stop is known for their handwritten messages and drawings on every cup. Each drawing is unique and done by the employees, which gives the smoothie shop a very welcoming feeling. So if you're in the mood for a sweet treat, stop by Juice Stop for San Clemente's best smoothie!