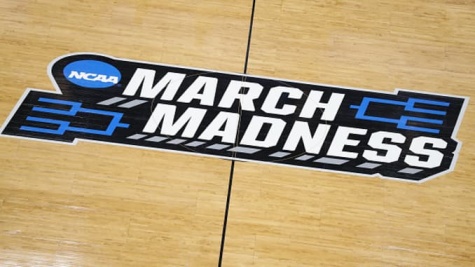 Ben Cooper | Sports Editor
March 19, 2021
March Madness is back! After a one year hiatus due to COVID-19, fans are excited to make brackets and watch all of the madness. From an undefeated team like Gonzaga to the top college prospect Cade Cunningham, this March Madness will be the best in a while. 
68 teams will fight it out over the next three weekends to be named NCAA champions. Most people that watch March Madness are putting together a bracket.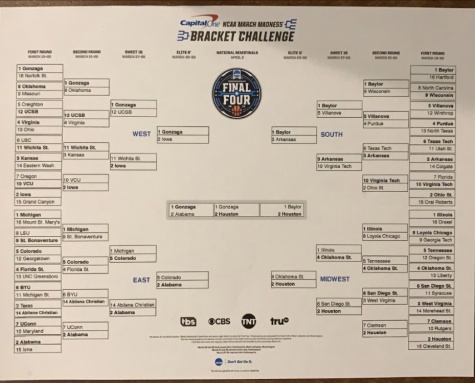 Creating the perfect bracket is very difficult as you have to get the winner of each game correct. Our college basketball expert, Jack Hagen, has Houston winning the tournament.
Many people differ on who they think will win the tournament this year, as it is a pretty even playing field. "I think Michigan will win because they are the best coached team in college basketball," junior AJ Nestor said. "Even though they will be without Isaiah Livers for a few weeks, he could be back if they make a deep tournament run." The elite level that so many teams are playing with this season will bring out the best in every team.
The upsets and the high-effort games that happen during March Madness are so fun to watch. "My favorite part of March Madness is the pure intensity the players bring out," junior Nathan Alonso said. "A lot of games go down to the buzzer and each team brings their all each game. The championship game is always one to remember and I can't wait to see the competition this year." Fans have a lot to look forward to this March Madness, and this will be one for the ages.