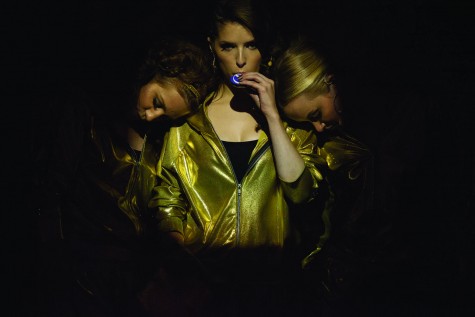 By Alison Shea | Opinion Editor
May 6, 2015
Finally, it's the time we've all been waiting for; Pitch perfect 2 is coming out in theaters on May 15, 2015, one week from this friday. We'll have to find out and see if this one matches up with the 2012 box office smash-hit.
This time around, the Barden Bellas compete in the worldwide Acapella Championship which no American team has ever won before. According to reports, it has even more drama than the first one and one critic even dubbed it "the Jimmy Fallon of musicals" because "Above all else, Pitch Perfect 2 is a sleek joke-delivery system, interrupting its playful songs with goofy non sequiturs and good-spirited gags" (Simon Miraudo).
While some critics of the movie have said that it "lacks the creativity that made the original so fun" (Matthew Toomey) others couldn't resist the movie's charm and "shamelessly wicked one-note gags" (Stella Papamichael).
On Rotten Tomatoes, critics have given the movie an 83% rating and the average rating turned out to be a 6.7 out of 10, not to shabby considering sequels are usually worse than their predecessors. But if It's anything like the first one, there should be the classic one-liners and brilliant versions of hit anthems.
Producer and actress in the film, Elizabeth Banks has a lot riding on this movie given that the first one was such a huge success. It's a great movie to go see with friends, family, a date, or pretty much anyone else you can think of. The comedy is universal and even if you don't like musicals, you'll find yourself singing along and nodding your head to the well-known tunes that are either brand new or a blast from the past.
Rebel Wilson and Anna Kendrick are two of the most popular female actresses in Hollywood right now. So next week make plans to go see this movie and support these hilarious ladies! Take a break from studying for a while and schedule in some time for a few good laughs with loved ones. Sometimes all we need is a good laugh at the end of the week.