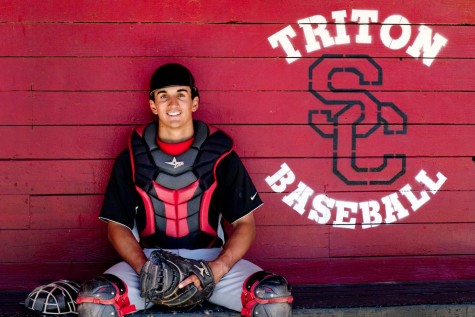 By Taylor Beard | Sports Editor
May 7, 2105
As baseball season comes to an end, many SCHS players reminisce on the amazing season they had this year. The boys have definitely made this year count by winning the National High School Invitational award.
Senior Lucas Herbert is the catcher and a captain of the SCHS baseball team. I interviewed him about his thoughts during his last year playing for the SCHS baseball team and what he plans to do after graduation.
What has been the best part of this season so far and why?
Definitely winning the NHSI in North Carolina and being able to bring a big trophy back to this town.
What is the best accomplishment you've had through your high school career?
So far, winning a gold medal in the PAN American games in Mexico with team USA.
How do you feel the team will do this year in league?
I think as long as we play hard and go all out these last four games we will be able to bring home a league championship.
Has there ever been a special moment that has made you look at the game differently?
Yes… when I hit a line drive, I hit the pitcher of Laguna Hills in the head and he had to be taken off the field in a stretcher. It made me think about how the game I loved could be over at any point and that I have to play every game like it's my last.
Who has influenced you the most this year and why?
My teammates, we all are working towards the same goals and playing for each other.
What are you plans beyond high school?
To go to UCLA and work towards winning a Collegiate National Championship. After that, hopefully begin a professional career.
What will you miss the most once you graduate?
Coming to the field everyday, and spending time with my brothers, on and off the field.
The SCHS baseball team still has four more league games. Be sure to go and support our baseball team and help them bring in a league title!