Sage Brislen | Writer
April 23, 2021
18 year old Jenna Dupuy is a talented rollerskater. She has practiced and enjoyed the Tustin skatepark (also known as the Veteran's Sports Park) for months now. 
On Sunday morning, April 11, Dupuy (who uses she/they pronouns) was setting up to teach an art lesson when a stranger, Jauhar Tajuddin Shuaib, approached. He began making comments about his attraction to Asian women.
"He asked, 'where are you from?' When I said I'm Korean, it was like he got excited," Dupuy said. The art group deflected many of his comments and questions about her phone number and age with stunted responses to ward him off, and eventually asked him to leave in order to carry on with the class. Despite their general patience with Shuaib, he eventually left with an abrasive attitude.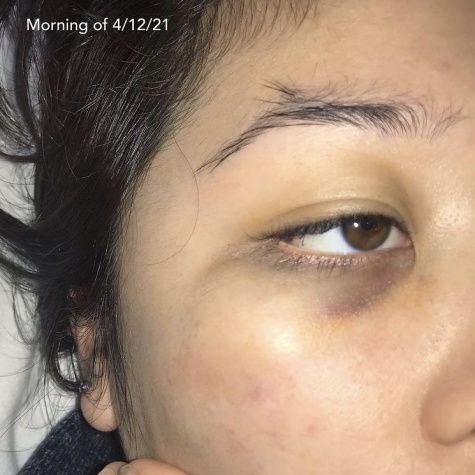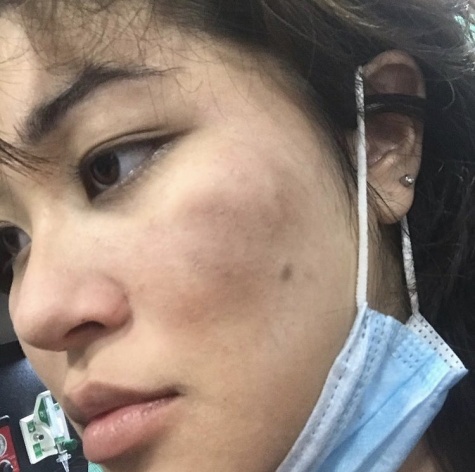 About an hour later when he started to harass a 16 year old skating friend of Dupuy's in a similar manner, she came to their defense. Shuaib became increasingly aggressive, calling her "commie b*tch," "North Korean wh*re," "f*gg*t b*tch," "nuclear terrorist," and more. As he began to threaten their physical safety, Dupuy warned that they were armed with pepper spray. He continued to threaten her and the group that had accumulated.
"At some point the suspect pointed his arm toward Dupuy in a manner that caused her to feel threatened," the OC Register said. Shuaib was then pepper sprayed, but still managed to knock Dupuy onto the ground where he began to strike her. Her top was also torn off at the straps. Bystanders then pulled Shuaib off of her and he fled the scene.
Dupuy was given a shirt by another youth before police arrived and she was taken to the emergency room. There they discovered that they had suffered from a concussion, shoulder fracture, and ankle fracture, along with a black eye and other bruising and swelling to the face, hand, and arm as well as burns to the knee from the pepper spray.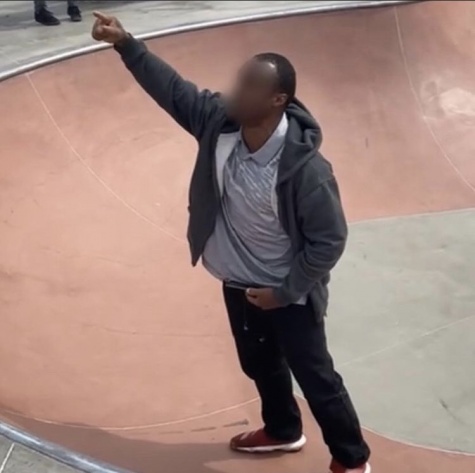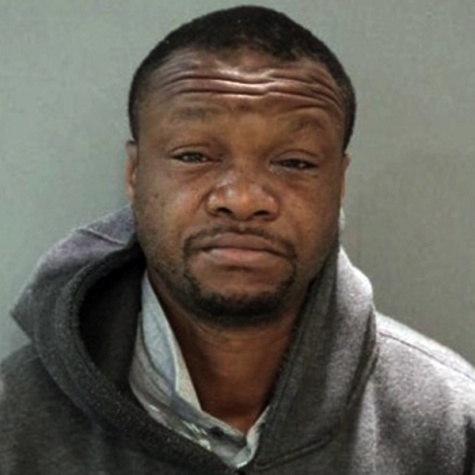 Shuaib was later identified and detained.
A press release 2 days later by the Tustin Police Department described that Shuaib was arrested and booked for the following charges:
CPC 422.6(a): hate crime/assault based in whole or in part of the victim's race
CPC 245(a)(4): assault with force likely to produce great bodily injury
CPC 647.6(a)(2): sexually motivated annoyance
CPC 653b(a): loitering where children congregate
CPC 415(1): disturbing the peace
CPC 7112(h): abusive or profane language prohibited
However, he was released the next day, April 14, while his trial is currently being arranged—he was seen making visits back at the skatepark starting the 19th. He was aggressively interacting with many of the youth there, including screaming out "I knocked out that Korean b**ch and I'll knock you all out too!" (referring to his attack on Dupuy).
Dupuy has been sharing her story on social media in hopes to spread awareness as well as reflect on the cause of such attacks.
"As much as I am traumatized by the situation it saddens me to know that he is placed in a criminal justice system that's not gonna help him," she said. She also uses her platform to emphasize that "this is not a time to perpetuate anti-Blackness within the Asian community."
However, in sharing their story, some youth have expressed active support of Shuaib by commenting about him on Dupuy's social media and posting interactions on their stories. One snapchat video captioned "charges got released" depicted the recorder saying "We got Jauhar here, what's good bro?" and clips of the group mimicking fights with Shuaib—likely referring to the attack. They went on to message her, "he's chill to us, you want us to hate him?" and "That's your problem…we don't have a problem with him, he hasn't done anything to us soo ya."
This is the very attitude that perpetuates violence against Asians. Ignoring such instances of brutality is the same as supporting it. 
"He made remarks to me and many others and no one stopped him, he threatened me with physical violence and no one stopped him. I maced him AND he still was able to attack me. It was only after I sustained injuries that people began to physically intervene. I should have been protected better. Asian bodies need to be protected better," Dupuy said. "When you make jokes about the history of my country, when white supremacists feel entitled to meddle in the politics of MY country after dividing it in two, leveling it with bombs, and enslaving and fetishizing its women, this is the result."