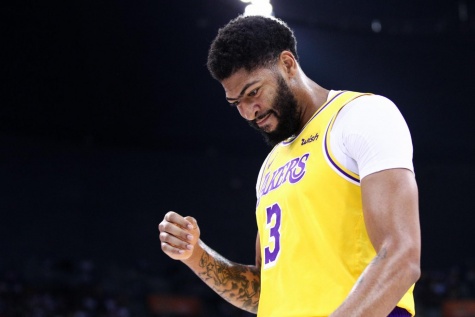 Ben Cooper | Sports Editor
Anthony Davis finally made his return to action on Thursday in his first game since February 14. Davis missed 30 games with a calf strain and achilles tendonosis. His return to the lineup is a welcoming sight for the Lakers and their fans. 
Davis was on a minutes restriction and played only 17, all in the first half. He finished with four points, four rebounds, an assist, a steal, and a block. He struggled to find rhythm throughout the night but showed he is fully healthy with a few explosive plays. "AD of course being on a minute restriction wasn't able to perform to his normal standards," junior Trevor Pham said. "However, we shouldn't take too much from that because he is ramping up to game speed. When LeBron returns it'll be no surprise to see the Lakers thrive in the playoffs once again."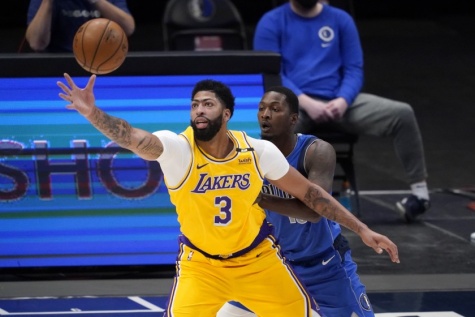 AD's return will help out the Lakers significantly as they head towards the playoffs. "AD returning won't immediately change too much, as the Lakers are in a solid spot, but it gets them closer to full strength," junior Justus Timmerman said. "It'll take some time for AD to get back into rhythm but once he does, the Lakers' turnaround is eminent and it will be exciting to see what they'll do defending their title." Davis will take time to get back to his usual self but when he does, it will be a scary sign for the rest of the NBA.