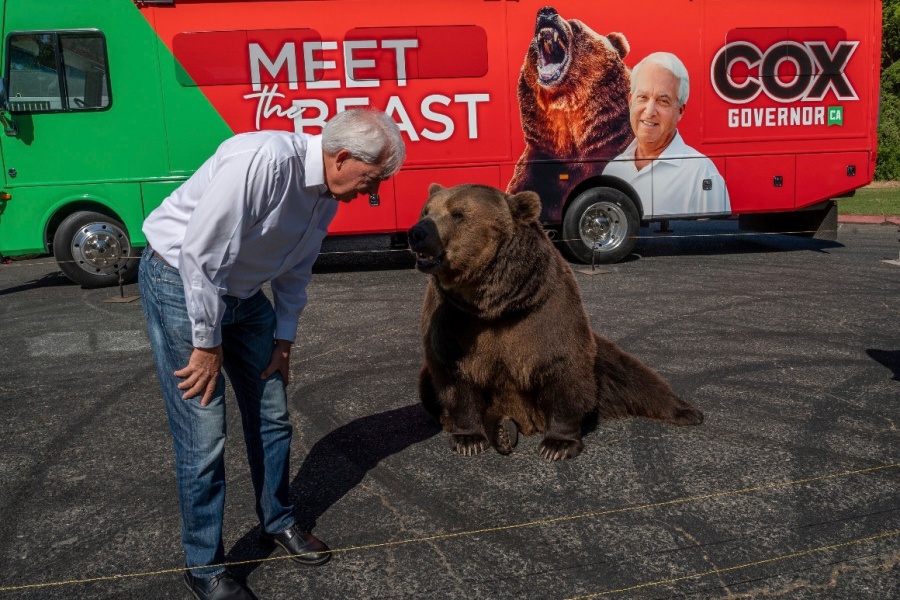 Clara Helm | Head Editor
May 6, 2o21
As the recall election of Governor Newsom is approaching, California citizens are searching and evaluating new candidates that would fit what they would like for the future of their state. A recall election is going to present voters with two questions: Whether Newsom should be recalled from the office of governor and who should succeed Newsom if he is recalled.
The recall Gavin Newsom campaign claims to be affiliated with neither republican nor democrat parties but instead based on shared grievances California citizens have (although there is heavy Republican support). These grievances are things such as Newsom's handling of Covid-19 in terms of businesses/education, handling of the California wildfires, and general government overreach, which has led to dissatisfaction with his leadership. 
Kevin Faulconer 
Former San Diego Mayor Kevin Faulconer has thrown his hat into the ring, as he has specifically targeted Newsom's prison releases during the coronavirus pandemic. Before becoming mayor, Faulconer was a member of the San Diego City Council from 2002 to 2014, representing District 2. Prior to his election to the city council, Faulconer worked in public affairs. Some of the areas Faulconer would focus on if elected would be reducing homelessness, affordable housing, lowering taxes, fixing and streamline government programs, holding power companies accountable to have dependable energy, and creating better educational opportunities for children.
Something that Faulconer could use to his advantage is his ability to unite people of different parties and backgrounds, having been elected twice in a city with just 24 percent Republican voter registration. Some things that Faulconer supports could be controversial to some voters, however. He plans to oppose the California gas tax which comes to 50.5 cents per gallon.  Some people like the fact that the tax goes towards improving infrastructure and developing transportation programs across the state, but others may be relieved to see it lowered. He also cites his record of increasing the police department's budget and staffing, while others choose to defund them, as well as protecting peaceful protesters and had violent rioters arrested. This could be divisive in light of the recent Black Lives Matter protests and tensions with the police in many areas around California. Faulconer has strong relationships with prominent Republicans including House Minority Leader Kevin McCarthy, which will likely give him good access to wealthy party donors.
John Cox 
 John Cox is a businessman who lost California's last governor's race to Gavin Newsom by 25%. Cox kicked off his campaign bus tour in Sacramento recently with a 1,000-pound bear by his side as a symbol of California pride and has so far spent $5 million dollars on TV ad campaigns with the bear. As a part of his slogan, Cox says he wants to make "beastly changes" to California, in which the "beautiful politicians" of California need to be replaced by the "beast" that will cut taxes, make California more affordable, and reopen our economy. On his tour, Cox plans to visit six cities in three days. An interesting stop that Cox made on his tour after Sacramento was the restaurant French Laundry, which has become a symbol of Newsom's elitist hypocrisy during the pandemic and what set a precedent for how he was viewed by some of the California public. Cox has made his fortune in property and investments but has unsuccessfully run for office several times. In the 2018 election for governor, he faced off against Newsom, and while spending $5.7 million of his own money on the race he lost by a historic margin. These losses do not look good for Cox when the voters will decide in the fall, as someone that could not be an equal match for Newsom. 
Doug Ose 
Former Republican representative Doug Ose also announced his candidacy for California governor recently. The former representative is focusing on similar issues as the other republican candidates such as school and business reopening, homeless crisis, and general hypocrisy in the government. The hypocrisy that Ose points out is Newsom's advocating to close schools while his own children go to private schools, as well as his extreme wealth while watching California's homeless problem spiral out of control. A challenge that Ose has to overcome is to become better known in the state that is home to 40 million people, which is important when it comes to voting on the day of the recall. He, as well as the other republican candidates that are running on Trump's affiliated agendas, would be put at a disadvantage in a state where Democratic voters outnumber Republicans by nearly double and Republicans haven't won a statewide race since 2006. For these types of candidates to win they need to not make this a Newsom vs Trump race, or else they might set themselves up for failure. 
Caitlyn Jenner 
Caitlyn Jenner is a retired decathlete and reality T.V star who has entered the race as an outsider, branding herself as a "compassionate fighter" who is ready to go against the "elitist" politicians. This definitely adds a Hollywood spotlight to the reelection campaign and brings the attention back to the conflict of mixing the celebrity world and politics. For a lot of voters, this mix of these two has either been tainted or applauded, due to the Trump administration, which could be a critical divide for voters. Her newest campaign video juxtaposed the nostalgic and sparkling clips of California with our current problems of homelessness, fires, closed businesses, etc. She brings a strong message of bringing California back to a certain former glory as well as an anti-lockdown message for the sake of businesses and education. Jenner categorizes herself as "economically conservative, socially progressive" and she supported Trump in the 2016 elections but revoked that support in 2018 due to the administration's policies towards the transgender community.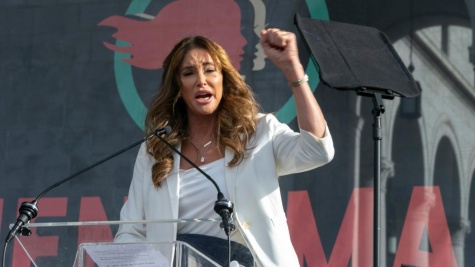 "She identifies as a republican but she has some evidently outlying beliefs that fall far from the red party," senior Fatima Muñiz said. "We had Arnold Schwarzenegger, we had Donald Trump and I think that maybe we should try our best to keep Hollywood and government as separate as possible, for these people already have so much money and power as it is, but who is it again that's giving them this exposure and popularity? It's us! We, the nation, are the ones steering the wheel of this government; it's our protected rights as Americans to select our representatives, so if Caitlyn gets elected, it is the entire state of California's job to reflect on themselves and think, how severely clouded is our judgment and our idolization of celebrities and Popular culture that we always end up granting these people more and more power?"
In the end, Jenner might have a hard time getting enough support on either side of the political spectrum due to her split beliefs, with some Republicans vying for more traditional candidates such as Kevin Faulconer and Democrats backing up Newsom due to his more straightforward left-leaning beliefs.
Smaller campaigns to keep an eye on:
Other, lesser-known Republicans have also expressed interest in taking on Newsom this fall. They include Sam Gallucci, a pastor and former tech industry executive, and Ric Grenell, a 54-year-old diplomat. Grenell became the first openly gay man to hold a cabinet-level post when he was appointed acting director of national intelligence in 2020. He was previously Donald Trump's ambassador to Germany, which again shows close ties to the Trump-supporting base. Mary Carey, a radio host, has also declared her intention to run and is intending to boost the entertainment and technology industries, offer more affordable housing, mental health support, and drug rehabilitation to the homeless. Other potential runs that have been discussed are conservative social media personality Mike Cernovich and venture capitalist Chamath Palihapitiya.
Governor Newsom's defense
 Governor Newsom has been relatively quiet about his new opponents, demonstrating that his emerging strategy will be to ignore the attacks on his campaign and highlight what he has accomplished. His main goals are to present the downsides of the highly partisan campaigns that have ties with the Trump administration and show how great Californians have been doing which will hopefully win back the trust of some Californian voters.
Newsom's best bet at holding on to power is staying away from the democrat vs. republican contest. After an exhausting recent presidential election, Californian voters may just want to focus on what will be best for California, not the partisan witch hunt. What may hurt him, in the long run, is Kamala Harris's appearances and strong vocal support of Newsom as they think it may not be her place to get too involved with state elections. "While I think it's unlikely for him to be recalled, 1.6 million people all signed a petition for him to be recalled, and this number is not insignificant. I think that these people's voices are all valid in their own rights and should be considered and taken into account in recalling or even not recalling Gavin Newsom," senior Jadyn Blake said.