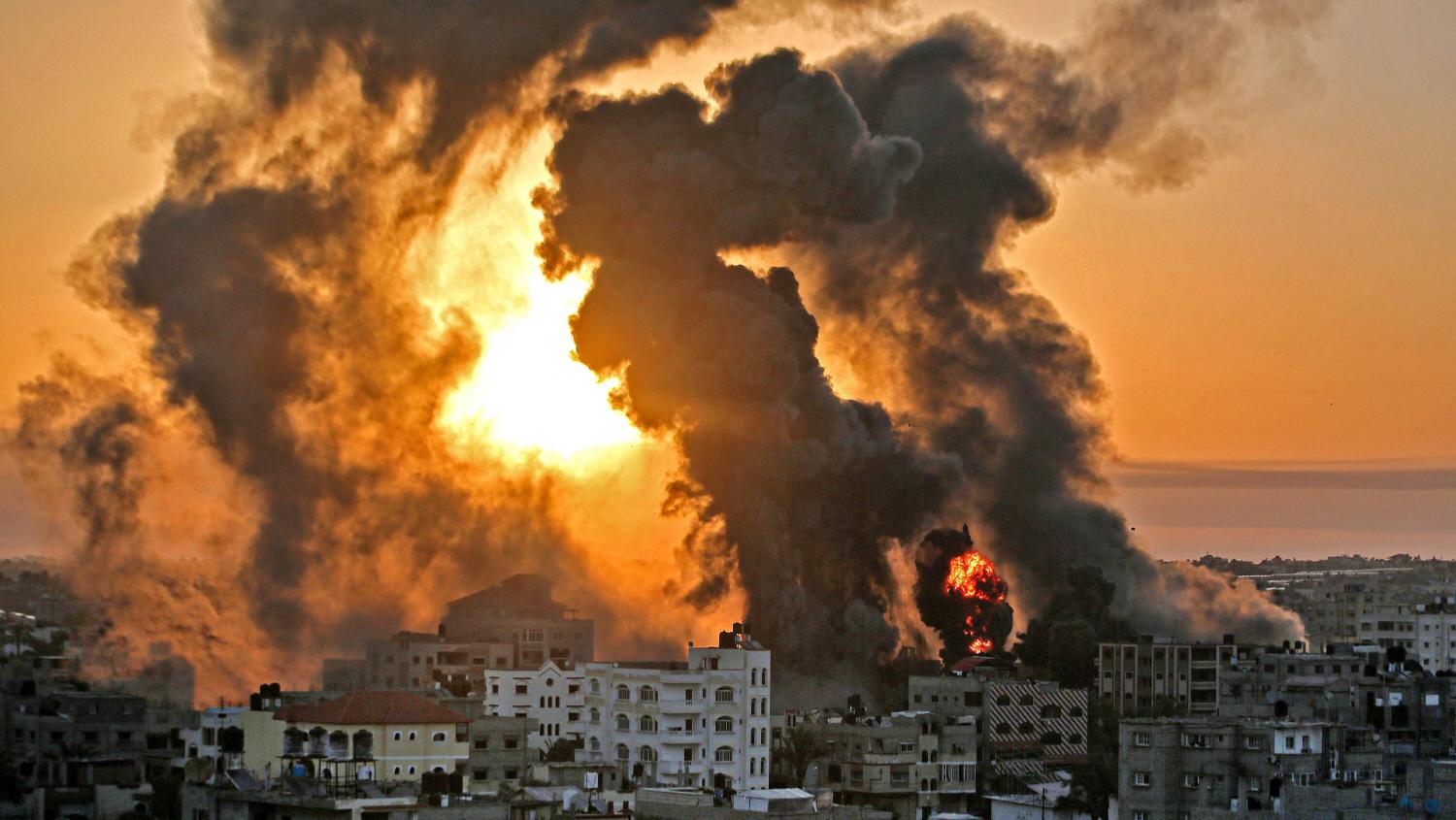 Savannah Gresham | Writer
May 20, 2021
As Arabs and Jews face off violently in the streets of Palestine, warnings of Civil War continue to plague the tabloids. Seeing as tensions have been building between Israel and Palestine since the establishment of the state of Israel in 1948, this comes as no surprise.
Last Monday, these tensions came to a head in the holy city of Jerusalem (which has been a bone of contention for ages due to its spiritual sanctity in both Judaism and Islam), following an Israeli Supreme Court decision regarding evictions in disputed territory occupied by Palestinians.
To the naked eye, it might seem a strikingly small dispute to set off what might be the next civil war, but this decision to uphold the eviction of six families from the neighborhood in favor of Jewish settlers is seen by many to be emblematic of a wider effort to remove thousands of Palestinians from areas in East Jerusalem, which is emblematic of this entire age-old rivalry between Israel and Palestine.
Chief of the Political Bureau Ismail Haniyeh weighed in on the land dispute last week, threatening to retaliate against Israel if Palestinian residents were evicted from their homes. This threat was far from empty as Hamas took the opportunity shortly after the verdict was made to begin firing rockets into Israel from the Gaza strip.
By Monday evening, Palestine set forth more than 1,000 rockets, including several into Jerusalem itself. Israel, in turn, responded with a barrage of missile and aircraft strikes on military targets, some of which were located in civilian areas. According to the latest government figures, 230 people—including 29 children—have been killed in airstrikes in the last four days, while 7 Israelis died. "We go to great lengths to strike only military targets," said Israeli army spokesman Jonathan Conricus. "They are in houses, courtyards, near schools and mosques." Indeed, Israeli aircraft attacked targets across much of the 141-square-mile Palestinian enclave, including what the Israeli military said were two tunnels used to launch attacks and apartment buildings housing military commanders.
President Biden has been monitoring the situation. He has urged all sides to de-escalate, and has indicated his support for Israel's line of defense. Some members of Congress have criticized Biden's response, either because of its unequivocal failure to support Palestine, or because of its seeming failure in supporting Israel's motivations for engaging in rocket attacks. Republicans and Democrats alike agree on the ambiguity of his statement.
Alexandra-Ocasio Cortez, a vociferous dissident among a chorus of progressive Democrats critical of the Biden administration's response to the conflict, described some of Biden's statements as dehumanizing and implicative that the US will look the other way when faced with human rights violations. In particular, many found Biden's statements to reporters that Israel has a right to respond with military force "when you have thousands of rockets flying into your territory" to be vague and lacking in context. Particularly in the context of the treatment of Palestinians by Israeli authorities.
"Biden's response was honestly just bad," junior Matt Wessels said. "He needs to recognize the crucial role the U.S. could play in preventing war in Gaza. Saying that he 'hopes to see a conclusion sooner than later and that he hopes it will 'de-escalate' isn't going to stop a war," Wessels said. "Granted, the US does have limited leverage, but what the administration should probably do is, as a first order of business, find a way to stop Israel from responding to the killing of its people. We can't sit and do nothing though. He's right that this needs to be solved soon."
Sophomore Aiden Dell holds a similar viewpoint. "He [Biden] is clearly taking the 'hands-off' approach, which isn't surprising. My problem is with him trying so hard to portray political neutrality when our government is obviously deeply involved in the Israeli-Palestine conflict, and has been for years. He pretends like we don't provide $3.8 billion dollars in military aid to Israel a year…The US has consistently shielded Israel from criticism in the mainstream media, essentially allowing their government to evade all accountability and take aggressive actions (i.e.. the expansion of settlements in the West Bank and forced evictions of Palestinians in Sheikh Jarrah) that have made a two-state solution basically completely unattainable. And his unwillingness to acknowledge this fact has created serious challenges for the administration in responding to the situation effectively," he said.
Celebrities and high-profile media figures continue to wade in on the ongoing dilemma, and are being greeted with mixed reactions. "It's insane to me how much hate celebrities are getting for speaking out about the conflict on Twitter. For example, Bella Hadid tweeted in support of Palestine and is getting threatened with an address leak and her brand deal being canceled. Gal Gadot tweeted in support of Israel and is being slammed so hard her she's scared for her career…I feel like American celebrities should just stay quiet instead of all of the performative hot takes," sophomore Alexis Wilkinson said.
Now, after 11 days of fighting, Israel and Hamas have agreed to a cease-fire. In a telephone interview, a senior Hamas official confirmed that the group had agreed to a truce mediated by Egypt, beginning at 2 a.m. on Friday at 7 p.m. The Egyptian government confirmed the timing of the truce. In Israel, Prime Minister Benjamin Netanyahu's announced his acceptance of the Egyptian proposal as well, but cautioned "that the reality on the ground will determine the continuation of the campaign."
In a recent statement, Biden praised Israeli and Egyptian officials and lamented "the tragic deaths of so many civilians, including children." He also praised Prime Minister Benjamin Netanyahu: "I commend him for the decision to bring the current hostilities to a close in less than 11 days." He then pledged to amass international resource to aid the rebuilding of Gaza, stating "we will do this in full partnership with the Palestinian Authority — not Hamas, the Authority — in a manner that does not permit Hamas to restock its arsenal."