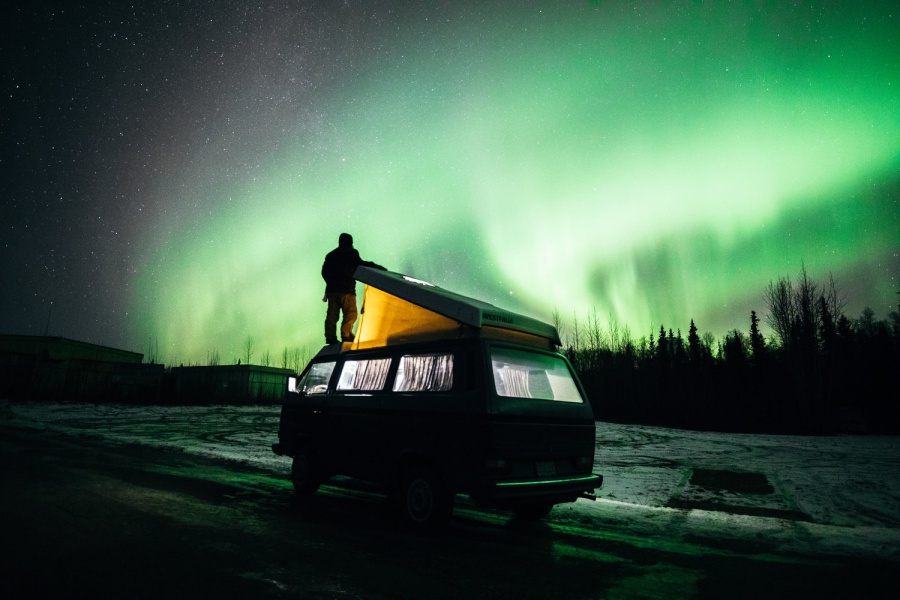 Sage Brislen | Writer
May 21, 2021
With graduation around the corner, many high schoolers will go on to college, trade school, or leave San Clemente looking for work or travel. Obviously, the question of housing comes about quickly during this transition. However, in the US, the average housing price has increased by 32% since 2000, making it nearly impossible for young people (especially those attending further schooling) to financially recover from even renting in a reasonable amount of time.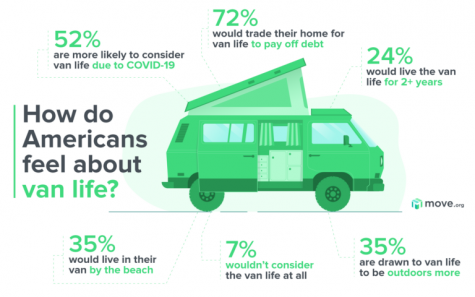 This economic pressure has led to a shift to alternative housing such as the revival of the 1970s van culture. Young broke hippies hoping to live a life outside of the standard housing market in a life of adventure opt for these alternate housing solutions.
"It sounds like a party," junior Ella Davis said. If she were put in that position, she would make the most of it by traveling between Disneyland and Mexico. She likes the idea of "go[ing] anywhere and sleep[ing] and eat[ing] whenever."
An increasing number of people in difficult financial situations have an unfortunate choice between whatever vehicle they may have or the streets. Without proper planning, residents of particularly small vehicles could be in serious danger such as unfamiliarity with geography and laws, attacks or robberies, carbon monoxide poisoning, mechanical issues, and where to find vehicle living resources such as power, water, and restroom.
Yet with the privilege of proper research, set up, and time; alternative living can provide a cheap, independent, and fulfilling lifestyle. This prospect sounds appealing to another San Clemente student.
"The space efficiency, the simplicity, the practicality, the minimalism, it all makes for such an ideal lifestyle . . . I've always despised the historic notion that property defines a person's worth, and I don't want the spacious, two-story estate with a white picket fence to define success in my future," junior Emma Hettmann said. "I want a funky little van, devoid of materialistic wealth that I feel happy in, I want my happiness amidst my simplicity to be the definition of success."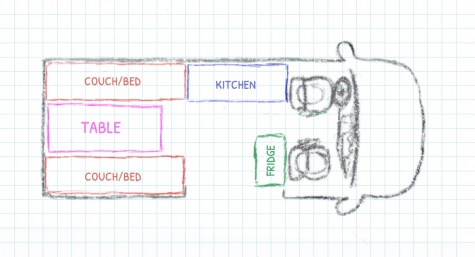 Many youths turn to typical vehicles to start this journey but with money and resources "alternative living" can range anywhere from cob homes to ships. With more participation in "van life" and "green" cultures, the demand for typical housing decreases. Less strain on the market can have national economic benefits particularly in limiting inflation. As long as alternative living is done in a safe, planned way, the culture will have individual as well as broader benefits. And of course, you would be 100% prepared to survive the zombie apocalypse.