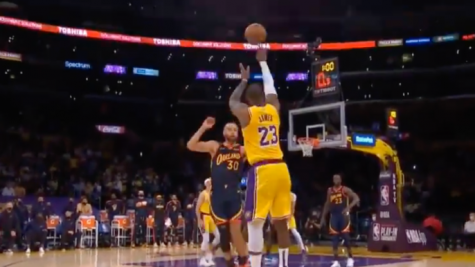 Ben Cooper | Sports Editor
May 21, 2021
In an injury ridden season, the Los Angeles Lakers have a tough road ahead to repeat a championship. The Lakers faced a tough test in the play-in tournament against the Golden State Warriors, but came out on top 103-100. This game was highlighted by LeBron James' go ahead, game winning three pointer from 34 feet.
The next test for the Lakers will be the two seeded Phoenix Suns. The Suns have a star studded backcourt with Devin Booker and Chris Paul. Phoenix had a great season and showcased the talent they possess on the roster. However, they do not have a rim protector which will allow Anthony Davis and LeBron James to feast in the paint. 
"The Lakers vs Suns series will be tough, but also very winnable," junior Justus Timmerman said. "They'll be facing a lot of disadvantages, like not having home court advantage and overcoming Chris Paul, especially with AD and LeBron coming off injury. Outside of the stars, both teams have solid players that have created a strong offense and defense. Even with the Suns having a better record and offense this season with Booker, I think the performance of playoff Lebron can overcome that. It'll be a close one but I think the Lakers have got this."
Look for the Lakers to win this series and completely dominate in the paint.
Assuming the Lakers move on they would play the winner of the Denver Nuggets and the Portland Trail Blazers. Both of these teams should not pose much of a threat to the Lakers. Now that they are fully healthy, it is hard to see the Lakers not making it back to the Finals. The Los Angeles Clippers and the Utah Jazz are perhaps the only two teams with any chance of beating the Lakers in the Western Conference.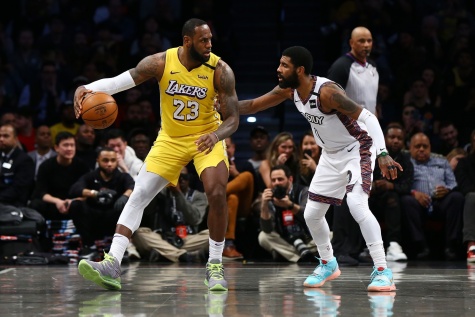 The Eastern Conference has a few teams that could make a real run at the Lakers. The Philadelphia 76ers and the Brooklyn Nets have good enough teams to beat the Lakers. However, the Lakers have the upper hand due to the championship experience on the roster. The Nets have a big three of James Harden, Kyrie Irving, and Kevin Durant who are a threat for the Lakers. "While, at the moment the Nets may seem to be an emergent threat to the reigning Lakers, I do not think this is true," junior Matt Dupree said. "The Lakers have a better roster and are now fully healthy. With Anthony Davis and LeBron James back, they have nothing to fear as shown in their victory against the Warriors."
The Lakers look primed to repeat with the team fully healthy.