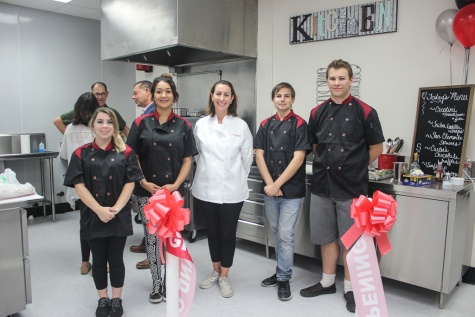 Ben Meyler | Writer
May 20, 2021
San Clemente High School offers many amazing classes for all different types of students. We are fortunate enough to have a lot of options to choose from when it comes to fun and unique classes to take. Picking an elective can be difficult especially if you lack a hobby or interest, but these classes are all about learning and discovering what interests you and who knows, you might discover your passion through high school cooking class. From the art studio to the kitchen to the newsroom, there's a place for everyone.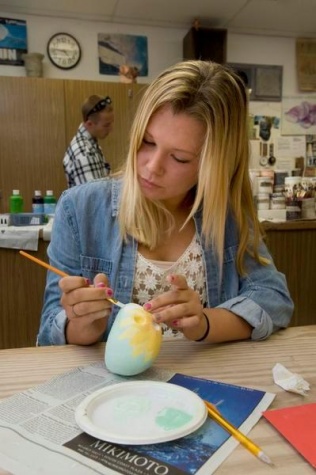 If you like arts and crafts, you'll love ceramics. Ceramics is the art of making pottery and other clay goods. "I love ceramics because it lets me express myself and gives me a creative outlet," junior Magdalena Alexander said. "The ceramics teacher Ms. Smith is so incredibly encouraging and such an amazing mentor… she makes the class so much more fun." Ceramics is a great class for anyone who enjoys art or just having fun. All the prior alumni that have taken ceramics will have something positive to both say about the class itself and the amazing teacher who has played a huge role in San Clemente High's ceramics program for years.
Interested in learning how to be a better cook? Culinary arts is such a fun and useful class to take. Learning how to become a good cook will bring you far in life and is the best place to start is in school. "The cooking class at our school is really cool because even online you get to make something new every week. Cooking is a skill you obviously need to move out and live the rest of your life with and it definitely prepares you in the end," junior Ava Stuhr said. There are many fun games and challenges such as one where they get a bunch of random ingredients and have to make a dish out of it and these challenges will help you become a better cook while also having a great time. Cooking can be a lot of fun, especially when Ms. Graber is the one teaching it. 
For people with a passion for film writing or just have a special interest in cinema, IB film may be of interest. "It's a really small class which is why it's really nice because you can have a hands-on learning experience," junior Bethany Padilla said. "You get many different opportunities to do different sorts of types of assignments like we make films, we write about films… it's a really fun class and you get to chose what you learn which is really great," Padilla added. This class is a great way to get weighted credit and get your VPA credit out of the way. Mr. Bisch is a great teacher and makes the class a great environment for both learning about different films and having a good time. 
Anyone that enjoys writing would love to write for our school newspaper. Taking newspaper was easily one of the best choices I've made in high school. Although it can be a challenge at times, it's really helped me grow as both a writer and a responsible student. Having the responsibility has almost felt like a side job that's preparing me for the real-life workplace. I recommend this class to anyone who may be interested in journalism as their career or just anyone with a love for writing. The teacher, Mr. Miller, is always looking for new and different students to join and write because everyone has their own thing whether it's sports, social issues, movie reviews, or more. 
Extracurriculars should be a break from normal school to focus on something that truly interests you. San Clemente offers so many great programs to explore different hobbies and interests and it's so important to pick one that excites you.