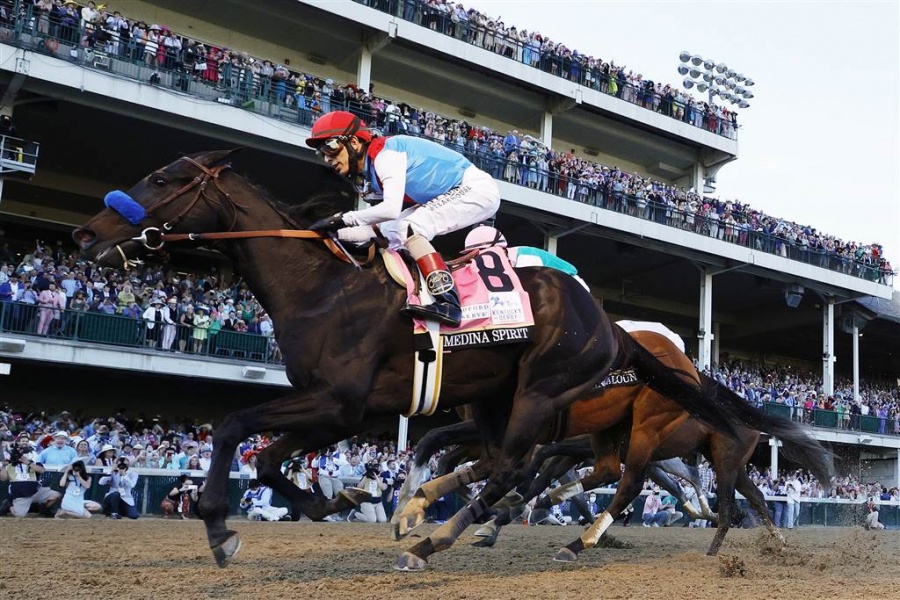 Sabrina Spunt | Newsroom Manager
May 20, 2021
From the outside, the racehorse industry may seem pretty black and white. Horses run and on-lookers bet on who's gonna win, but there is so much more that goes on seemingly unnoticed.

While these horses are the epitome of the equine athlete, their trainers push them way beyond their natural abilities by doping them to enhance their performance, conceal injuries, or to calm a horse enough to skew the results of a race.
There is an unlimited amount of drugs that trainers use on their horses; three of the most common being NSAIDs, Furosemide, and Acepromazine. These are used for varying purposes and at controlled levels, are not inherently bad but nonetheless are among the list of drugs that are illegal to supplement racehorses with. Anti-inflammatory medications and sedatives are used all the time in lower level performance horses, and even companion horses. What makes them dangerous in the context of high level racing is that they have these horses running at full capacity, even while they can have underlying injuries that make it unsafe for them to be performing.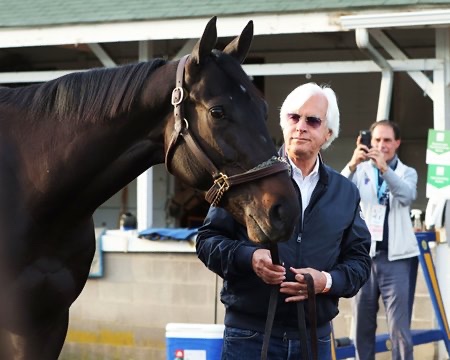 Unfortunately, it is not incredibly uncommon for horses to suffer life-ending injuries while racing, usually a broken leg, considering if a horse suffers a fracture in any lower extremity they have no other option than to be put down immediately. The worst part about this is that these injuries usually could have been avoided. While some are truly accidents, these horses are barely two or three years old which means their bones and muscles aren't as strong as fully matured adult horses, making them more susceptible to injuries. When drugs are added to this, horses are able to run without feeling the pain that would normally stop them from reaching that performance level.
A poster-boy for drug violations is well known trainer Bob Baffert, whose horse Medina Spirit just won the 2021 Kentucky Derby. Medina Spirit failed his post-race drug screening, as he tested positive for a corticosteroid known as betamethasone. Because of this discovery, his victory is pending disqualification and Baffert has been suspended by the New York Racing Association. Now neither him or his horses will be allowed on any New York race tracks this summer pending a full investigation.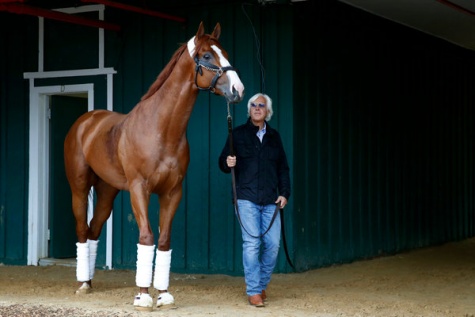 Baffert denies having any knowledge that his horse was drugged, even stating that these developments have been "the biggest gut punch in racing." Although for some it's hard to believe that Baffert had no idea his horse was being drugged, considering this is his fifth horse to fail a drug test within the last year, according to ESPN. Baffert's history with doping horses goes back much further though, as he has 30 cited violations for illegal drug use (which also means these are only the times he was caught). Many animal rights activists have called for him to be banned from training indefinitely, but because of his legendary win record, there is simply too much money to be lost in getting rid of him.
In a statement obtained by Joe Drape of the New York Times, New York Racing Association chief executive David O'Rourke said, "In order to maintain a successful thoroughbred racing industry in New York, NYRA must protect the integrity of the sport," in response to the suspension of Baffert. Baffert has also been suspended from a number of other smaller tracks and associations, but many believe this is no where near the end to his long racing career. 
The racing industry can exemplify the best of equine athletes and their trainers, but also showcases the worst. In almost no other discipline of performance horses is there as much money at stake, so it is clear there will always be controversy surrounding how these horses are being taken care of, because many owners will always be looking out for the welfare of their bank accounts, not their horses.