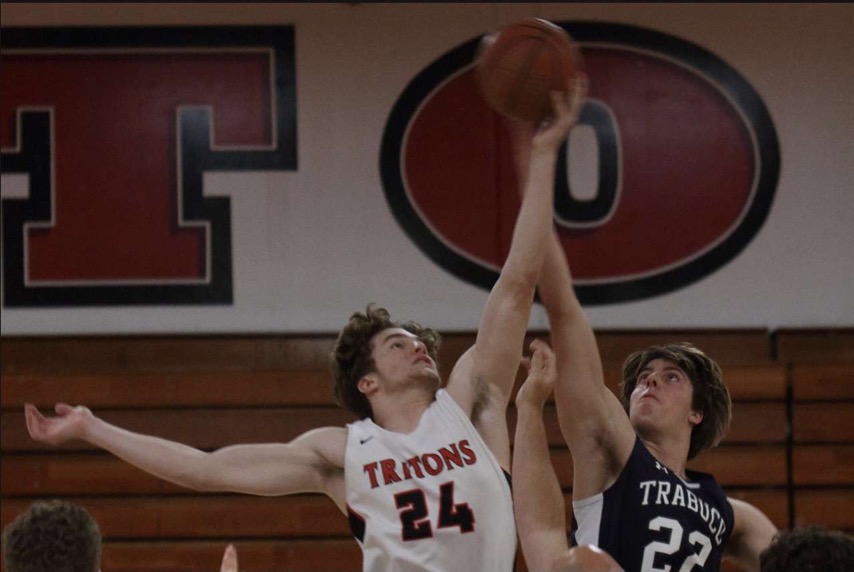 Sosie Casteel | Head Editor
September 12, 2021
For many varsity athletes, sports become an obligation rather than an enjoyable activity. But for San Clemente High School senior Asher Gardiner, sports have remained a significant and meaningful part of his life and high school experience.
Currently, Gardiner plays as a power center on the varsity basketball team and defensive end in varsity football for the Tritons. When he's not playing either of those, he also plays club basketball. "I competed outside of school recently this summer for my club team West Coast Elite, and I traveled to Atlanta and Seattle for tournaments," Gardiner said. "The competition was very high level and it was a lot of fun going against elite competitors."
Gardiner moved to San Clemente from New Zealand in the 6th grade and attended Shorecliffs Middle School. Since he has only lived in San Clemente for a little over five years, he has been playing basketball most of his time here.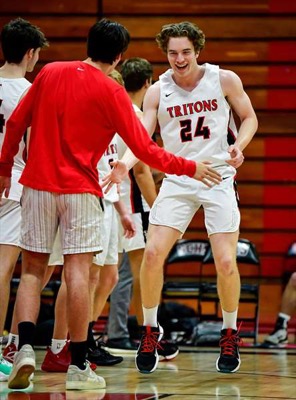 Unlike many athletes, Gardiner continues to find enjoyment in his sport. To Gardiner, basketball provides both exercise and valuable experiences. He fondly recalls enjoying a week on a ranch in Utah for a basketball tournament and planning the spirit assembly dances with his teammates.
"We went to college basketball camps on the east coast," senior and teammate Charlie Spaeth said. "He's a great motivator but he also knows how to have fun."
Gardiner takes after his older sister, Ella. "She's a Division 1 volleyball player at Fairfield University," Gardiner said. "I admire her persistence and intensity in everything she does." He certainly follows in her footsteps with his energy and devotion on the court.
Off the court, Gardiner loves to spend time with his friends and family exploring Orange County. Despite his frequent sports practices and games, Gardiner maintains excellent academic performance in high-level courses. In addition to playing basketball, Gardiner hopes to attend a top academic college and pursue a major in business.
Fortunately for SCHS, Gardiner excels at the sports he plays. Last basketball season, he averaged 15 points and 12 rebounds per game. Although his senior basketball season doesn't start for months, Gardiner can be seen competing on the football field and giving it his all, as with everything else he does.
"The best advice I have ever received is to do what you want to do," Gardiner said. "Don't try to live up to expectations of what others want of you."