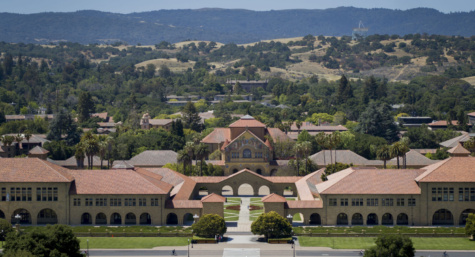 Harrison York | Editor-in-Chief
September 17, 2021
After a junior year stifled by pandemic closures, the Class of 2022 returned to school facing a new challenge: college applications. Now back in person, seniors are taking up the annual burden of the application process, trying to balance academics, sports, and activities in addition to the workload of essays and repetitive forms.
This year, most colleges are not requiring typical standardized tests like the SAT and ACT due to the difficulty of testing during the pandemic. While this often means that including scores is optional, some universities have disregarded them altogether. The UC system, popular among SCHS graduates in past years, "will not consider SAT or ACT test scores when making admissions decisions or awarding scholarships." 
"It's disappointing that colleges aren't taking ACT scores," senior Sami Chang said. "Tutoring took up 13 weeks of my summer." For students that scored well, these decisions ignore hours of studying, not to mention the high costs of professional test prep. 
On the flip side, in moving away from these tests, institutions place more weight on grades, which can reveal more about a student's success than a single test. In consideration of the difficulty students found when trying to access standardized tests during pandemic restrictions, it makes sense that universities are no longer relying heavily on the SAT and ACT for admissions. 
With College Board's flagship exam losing relevance, however, AP tests remain important for colleges in demonstrating academic strength and earning students credit. Although criticized annually for their cost and delivery, especially in the last two years of unique testing online, these tests, along with similar IB tests, allow high schoolers to work towards saving money in the future by getting initial college classes out of the way.
"It's important that I get credit for the AP tests," Chang said. "The whole year is based around them, so if you spend the time and money and don't pass, it makes the year feel like a waste."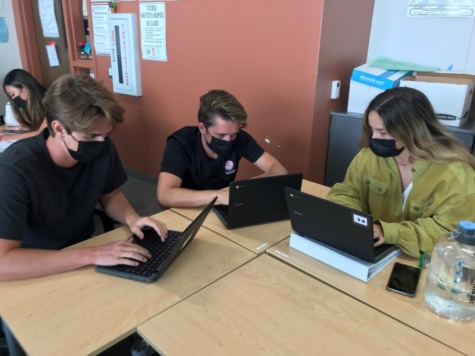 Even before the pandemic, application season was a time of high stress as seniors tried to balance their final year of sports and activities with demanding academic tasks. The fall leaves little free time for seniors. Last year, closures meant that students missed out on opportunities to participate in extracurriculars and instead had to manage difficultuies arising from the pandemic.
"While the application process will be stressful, the peak stress time hasn't come yet," senior Ian McKernan said, commenting on his own experiences. "Once the deadlines arrive my stress levels will increase."
Top SCHS students like McKernan have their work cut out for them. "I am applying to 14 colleges over three applications," he explained. "With some of [my] extracurriculars ramping up at the same time, my hope is to not procrastinate too much so that I don't have to cram the essays in the end."
The Common and University of California Applications let students send out applications to multiple colleges, helping lessen the overall load. "I use the Common App to keep my applications on course," senior Jason Herrmann said. The site helps students make a college list, fill out required forms, and submit Letters of Recommendation from teachers. 
On top of all the work, doubt lingers whether it will pay off. UCLA saw over 100,000 applicants in the 2021 season, ultimately accepting about 16,000 students. "The majors I am applying to are very competitive," McKernan explained, "so it is impossible to guarantee admission" into notoriously low-acceptance universities.
Still, in a year of recovery, the Class of 2022 is filled with promise and hope.
Applications can be scary, stressful, and uncertain, but so is anything new. With something as unfamiliar as college, the process is bound to be filled with mixed emotions. The transition from high school to college marks the end of a chapter. Although this can be daunting, it is exciting to be moving forward into higher education. 
"I have been doing my best to not set my heart anywhere. I want to go to a school where I can earn a valuable education, but where I can also enjoy my time. There are plenty of colleges that fit these goals," McKernan concluded.
To the Class of 2022: let's get through the applications, and let's make our final year the best one yet!