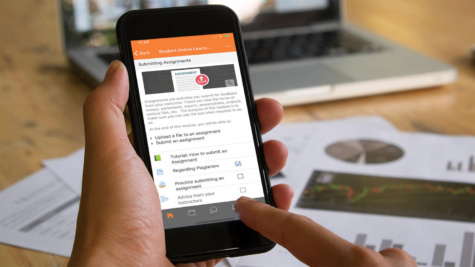 Ben Meyler | Writer
October 1, 2021
Online classrooms such as Google Classroom and Canvas are drastically extending the school day for students, creating a substantial impediment to students' well being. Where they used to have assigned homework in class that was due the following day, now things have become exceptionally different. 
These platforms pose as helpful tools to let students turn assignments in to teachers at 11:59 pm, allotting the student a greater period of time to complete homework that might have otherwise been due at the start of a class period. However, it feels invasive to have due dates lie outside of class, because people have lives beyond the confines of a school campus. Furthermore, these due dates create bad study habits, as some students will inevitably procrastinate, and setting the due dates later means that some will wait longer to start their homework. Having work outside of class already feels invasive enough, but being responsible for submitting it on our own time is too far.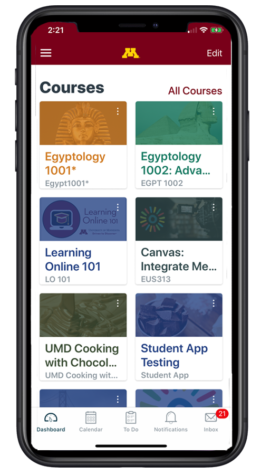 Teachers have quickly taken advantage of online classrooms, and many students have found it extremely frustrating when instructors assign something online without mentioning it in class, instead expecting all of the students to notice it on the app themselves. Essentially, this mindset is forcing students to be available 24/7 for classwork, leaving a minuscule amount of space for school-life balance.
"[The Canvas app] is insanely intrusive to our daily lives," senior Sydney Kennedy said. "Although it can be useful to check up on your grades on the go, it creates an extra stressor on our lives when getting alerts about assignments and test grades when we are out of the classroom."
Along with having assignments due after school hours, there's a constant lingering stress of having a mobile school in your pocket. Nobody wants to be sitting at a family dinner and receive a notification that they failed their AP Statistics test, and on top of that, a dreaded submission comment. 
"I love the ability to be able to check and calculate my grades, but I think Canvas should be used as a tool and for convenience; it shouldn't add extra stress," senior Maddy Wesch said. "The number of times I have been frantically rushing to complete an assignment before midnight is uncountable."
These websites do have helpful features, but educators need to consider how they are adding to the already unnecessary amount stress in students' lives.