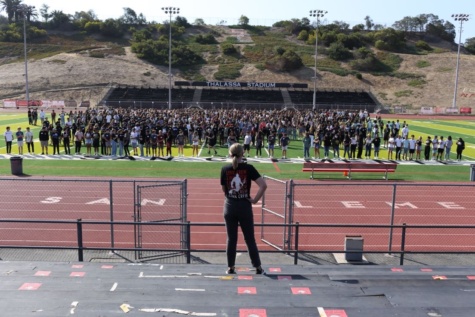 Sofia Sipelis | Opinion Editor
If you know her, you love her. Ms. Dimperio, a math teacher, teaching Algebra I and Honors Algebra II Trig, is known for her charisma, kindness, and school involvement at San Clemente High School. Ms. Dimperio graduated from the University of California Santa Barbara with a major in accounting. Shortly after she graduated and began working, however, she realized that her heart belonged in the classroom, teaching students math, a subject that so many struggled with. 
Dimperio is passionate about ensuring success for all students, providing ample resources for those who need it. She is a support system, a motivator, and a caring person who strives to create an inclusive and safe environment at SCHS. Dimperio makes an effort to get to know each student and works tirelessly to create an environment where they can thrive, her relatable humor and casual demeanor making her class one that so many students look forward to.
 "Ms. Dimperio's math class was my favorite class last year. She was really funny and she made the content easy to understand," sophomore Zoe Honester said.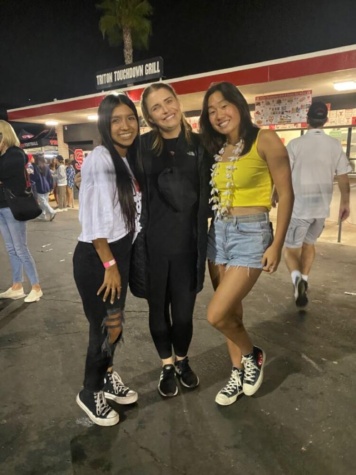 Beyond her engaging personality and positive classroom environment, Ms. Dimperio spends a significant portion of her time being involved in campus organizations. She works closely with the Associated Student Body, serving as a creative voice for new ASB events, and is the head of Link Crew, an program that helps incoming freshmen transition from middle school into the daunting high school experience. She is passionate about creating a safer environment for students and works with the Link Crew President, Mirca Gomez, and secretary, Kate Loo, in order to plan engaging events for freshmen.
"Ms. Dimperio is someone I can count on for anything. I admire her for everything she does at SCHS and I admire the amount of dedication she puts into everything she does," senior Mirca Gomez said. "She has shown me that she genuinely cares about each and every one of her students and it has been a pleasure to work with her because she ensures that everyone's voice is heard." 
Students adore Ms. Dimperios's relatable humor, listening ear, and sheer intelligence. All those who know her love her as she truly is a light to look up to. 
As a student, I look forward to seeing how Ms. Dimperio furthers her career with her limitless ambition and passion for helping others.