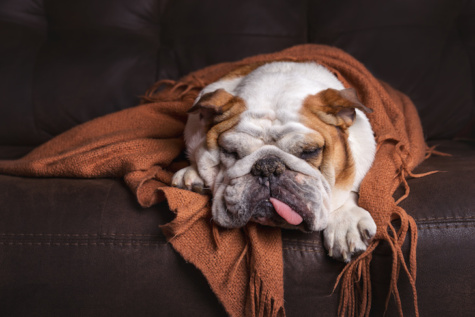 Helene MacBeth | Writer
October 8, 2021
Covid-19 is not the only strand of influenza that people have to worry about; the outbreak of canine influenza H3N2 in Los Angeles County has caused many pet owners to grow concerned for their dogs. 
Canine influenza H3N2, or more commonly referred to as the dog flu, causes mild to moderate disease in most dogs. Most cases include a "loud and debilitating cough." The virus can spread from an infected dog to other dogs two days prior to the time that the infected dog begins developing symptoms. Even after the dog has fully recovered, they can continue to spread the virus for up to 26 days.
Between July and September of 2021, the amount of cases of canine influenza rapidly expanded. During this time frame alone, there were "a total of 279 confirmed cases and 120 suspected cases of CIV H3N2 in dogs in LA County" according to County of Los Angeles Public Health. However, it is estimated that there are over 1,000 cases of the virus that are not recognized or reported. Out of these cases, five dog deaths associated with the virus have been reported.
Most dogs contract the virus at dog daycares, vets, or groomers. The virus can also be contracted through contact with other infected dogs on walks or at dog parks, but these are less common. It is spread through respiratory secretions by the dog's sneezing, coughing, and barking. Objects that have been exposed to the virus can also infect other dogs, such as water bowls, collars, leashes, and kennels. People can even spread the virus to other dogs if they have been exposed to an infected dog.
Although many dog owners in LA have become more careful, other pet owners are unaware of the spreading influenza, and continue to send their dogs to areas where they are likely to be exposed. People send their dogs to daycares, kennel holders, and canine social events without knowledge of the recent outbreak and later wonder why their dogs have fallen ill.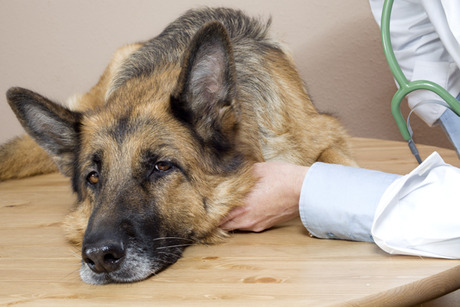 With the dog influenza becoming more prominent, people are concerned for their other pets and for themselves. The discussion about CIV H3N2 is still very limited, so many questions abound.
"Can the virus affect cats if a dog with the flu comes in contact with a cat?" wondered junior Kaelyn McCarter, who, like many others, was not well-informed on the dog flu.
Although most cases are found in dogs, the virus can spread to cats as well. Symptoms found in cats infected with the virus include "coughing, sneezing and discharge from the eyes and nose," the LA Department of Animal Services announced. However, the virus has thankfully not been known to spread to humans.
Although pet owners are not miracle workers and cannot completely isolate their dogs from the outdoors, there are a variety of precautions that veterinarians recommend that pet owners take to avoid the spread of the virus. The best way to prevent contamination is to limit the amount of contact that dogs have with other dogs. This means to avoid dog daycares and dog parks when possible. Since it is necessary for dogs to be social, it is important to ensure that pet owners are choosing to associate their dogs with other animals that do not frequently go to dog daycares or boarding centers. Also, dogs should still be bathed on a regular basis, but giving at-home dog baths is preferable for the time being. 
It is also important for pet owners to get the influenza vaccination for their dogs. This is especially important for dogs who frequent high-risk places such as daycares, groomers, or dog parks. With the vaccination, owners do not have to worry about any restrictions to where they can take their dogs.
Similar to Covid-19 patients, it is recommended that dogs who become infected quarantine. However, this quarantine is longer than the Covid quarantine, lasting four weeks instead of two, due to the influenza's long-lasting contagiousness. Even when a dog is asymptomatic, but is known to have been in close contact with an infected dog, the owner should quarantine them for at least 14 days.
"The quarantine method for dogs is just like the quarantines that people have to do for Covid," Kate Loo, a junior at SCHS said. "Even if we don't have symptoms, we still need to quarantine until we test negative if we are exposed to Covid."
Veterinarians also need to take the proper precautions, as many cases of dog influenza are contracted as a result of going to the vet and being exposed to sick dogs. If an infected dog seeks veterinarian help, the veterinarian should bring the dog into a completely separate exam room and make sure to take all precautions to avoid cross contamination. 
With the worst and the highest number of cases to date, it is now more important than ever for pet owners and veterinarians alike to take the necessary precautions to stop the spread of the dog influenza.