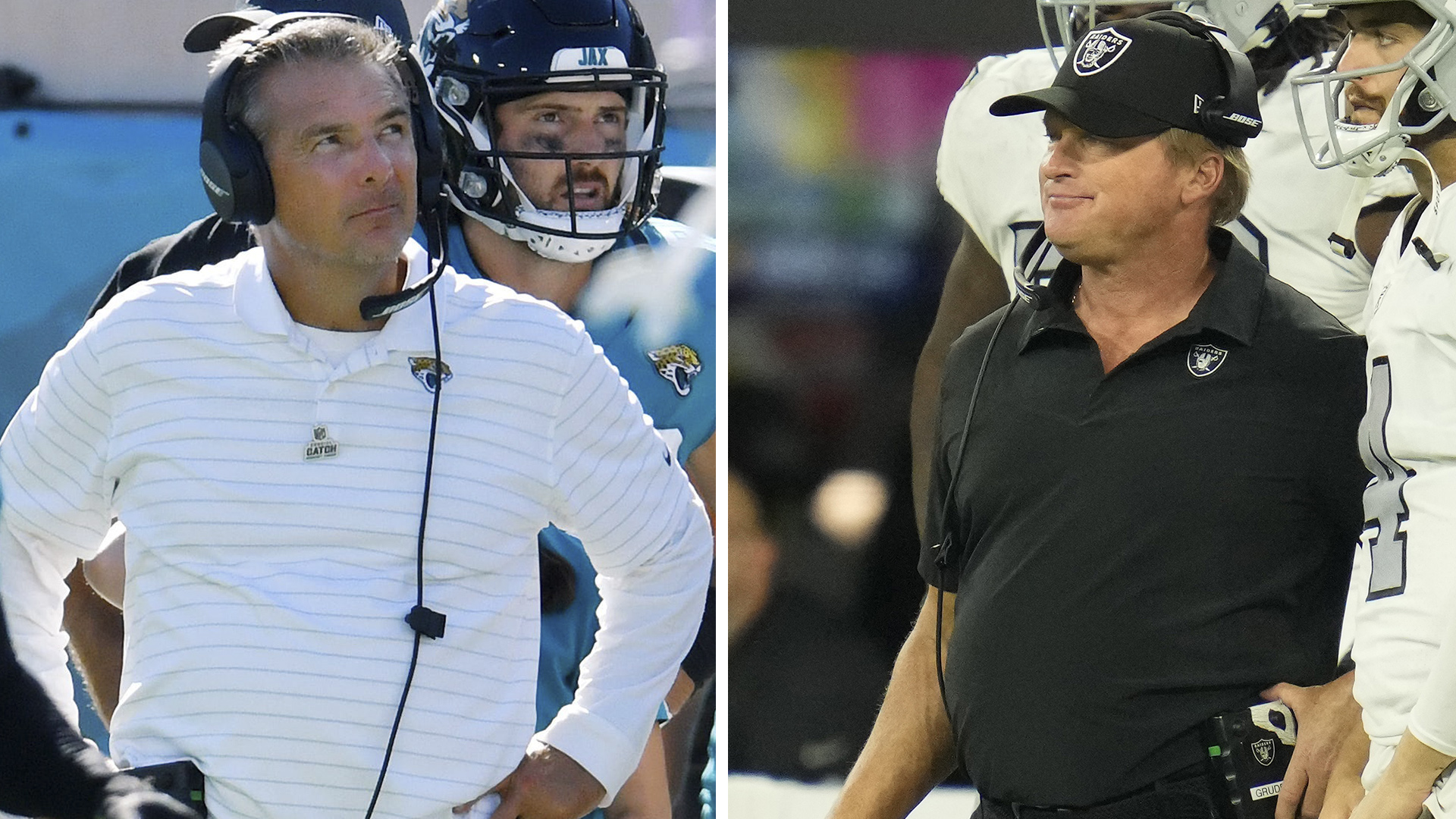 Jack Hagen | Sports Editor
October 22, 2021
The past few weeks, it seems that head football coaches everywhere are being taken down by their own poor choices off the field. First, it was Jacksonville Jaguars head coach Urban Meyer, then went Las Vegas Raiders' Jon Gruden, and now LSU's Ed Orgeron.
So what happened?
Meyer was seen at a party after their week four loss to the Bengals receiving a lap dance from an unknown woman. There was a video of the incident, and it went viral. The married man apologized for his actions, but Meyer is no stranger to controversy. In 2008, he coached the University of Florida Gators, who may be the most mischievous team of all time in any sport. This national championship team has had 41 players get arrested so far, the most famous being Aaron Hernandez, who was charged with first-degree murder while playing in the NFL. Meyer did not receive any punishment for his actions this past week, but it definitely caused an uproar.
"It's disappointing to see an NFL head coach act this way," senior Asher Gardiner said. "It's bad enough that they aren't winning, but this is unacceptable."
On the other hand, Gruden received massive punishment for his actions as he was forced to resign in the middle of the season. His past emails were made public recently, containing countless slurs offending nearly every group of people possible. However, these were private emails from about ten years ago, so many find it hard to believe something like this would end his career. Ultimately, Gruden fell victim to the modern cancel culture and was out of the NFL even faster than he made it in.
"Jon Gruden should not have gotten fired for what he said," one senior said. "It happened almost a decade ago and should be irrelevant today."
Publicly, he was not fired by the Raiders but instead resigned, however speculation leads many to believe he was forced to resign.
Last but not least is Coach Orgeron, or Coach O. Now this is where the story gets quite interesting. While LSU is not having the best season this year, for Coach O to announce he is mutually parting ways with the program is very odd. It is pretty early still regarding all the stories coming out, but it has been confirmed that the university and the team felt his priorities had shifted. After winning the national championship two years ago, Coach O and his wife split up very quickly. About a year later, an image of him with a much younger woman went viral. It's hard to say what his new priorities really were, but we can infer that they were most definitely not related to football.
Times are changing, and it is becoming easier and easier for these high-profile people to be held accountable for poor decisions. Social media makes just about every part of their lives public knowledge, which some of these older coaches had never dealt with before. Hopefully, more don't start to fall because of poor decisions anytime soon.