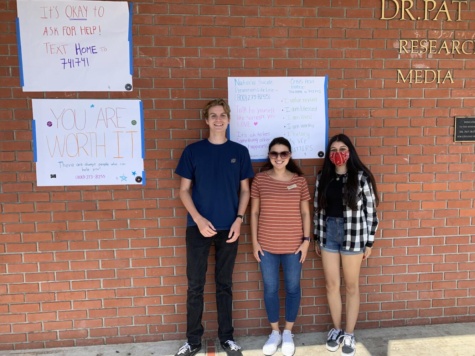 Sosie Casteel | Head Editor
November 6, 2021
Amidst the many excellent clubs at SCHS, Wellness and Prevention Center Club (WPC Club) has an especially important presence on campus. 
WPC Club is an auxiliary of the nonprofit Wellness and Prevention Center organization in San Clemente. Established in 2013, the WPC originally fought substance abuse in youths in the SC community; however, it has evolved to include mental health issues as well. Over the years, the WPC has had a significant impact on the families of San Clemente and will continue to do so with their devoted staff and determined volunteers.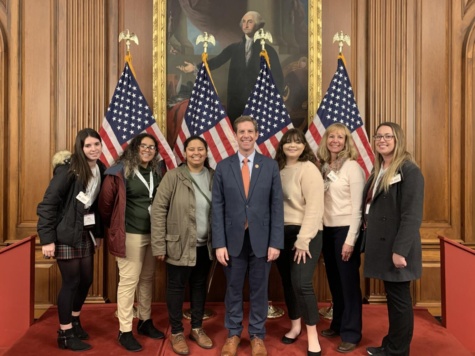 WPC organizes events with the intention of promoting the mental health of SCHS students. Recently, they have hosted tables for Suicide Prevention Month and Red Ribbon Week, informing students about mental health issues and engaging the crowd with games and fun handouts. Often WPC partners up with other clubs such as Community Outreach Alliance and Strength in Numbers.
"The Wellness and Prevention Center is a very helpful organization because it can get kids the support they need," senior member Joshua McDonald said. 
The members seize every possible opportunity to host events and provide support for all SCHS students. In previous years, the WPC has passed out snacks during finals week, put up posters with positive affirmations, and hosted panels with the hope of boosting the mental health of teens in the community.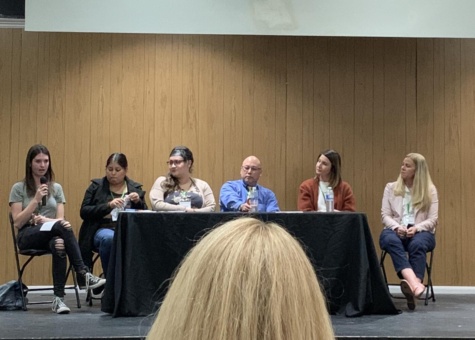 "WPC is so vital to establishing these mature discussions about stigmas and problems about abuses and mental health," senior member Nicole De Santos said. Although the WPC could not host many of their normal activities during the pandemic, they continued to create a safe space for San Clemente students by means of Zoom panels and social media contests.
In addition to promoting student mental health, the WPC also works to debunk the stigma around mental health and substance abuse. Statistically, the majority of students struggle with academic stress, social restlessness, and pressure in everyday activities. With that in mind, the stigma surrounding teen struggles only makes it more difficult to seek help and elicit support from both professionals and loved ones. 
With 12 friendly, passionate members, the WPC is the perfect club for getting service hours, making friends, and participating in a cause that has become increasingly relevant with time. Mental health awareness is becoming more prevalent with the advocacy of nonprofits, and the WPC offers the chance to be part of the movement.