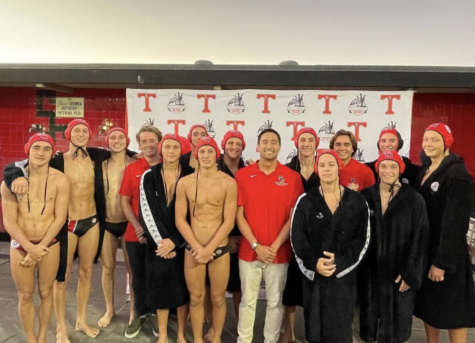 Talie Folsom | A&E Editor
November 6, 2021
The San Clemente Boys Water Polo season came to an end after the team won the South Coast League. Ending first place in the league, they won their home conference game against El Toro 22-5 on October 27. The water polo team has been working very hard for their various wins throughout the season under the new coach Ikaika Aki. It is clear that new coaching and the team dynamic propelled the team to its win. 
The boys went into CIF-SS with an overall record of 19-6 and a league record of 7-1. On November 3, the boys went to play at Aliso High School for their first round of CIF-SS against Santa Margarita. Unfortunately, they took a loss, officially ending their season, yet the league champions are proud of their hard-earned victories throughout the fall.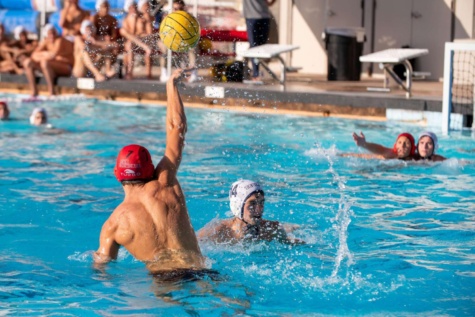 "It was really fun to bring home another league title for senior year," senior Cooper Flynn said. "I am very sad that I am finally done playing water polo." Flynn's water polo experience over the years has been especially significant to him due to the strong camaraderie of the team. The boys on the team are known to be a tight-knit group and this most definitely contributes to the team chemistry they have. Now many seniors in the team will be going their separate ways after graduation.
With about ten graduating seniors, many aspects of Triton water polo will be missed in following years. "I'm going to miss my coaches, my teammates, the game, and my friends," senior Lucca Mattiuzzi said. "Water polo has been such a big part of my high school experience bringing me lots of joy and accomplishment." Mattiuzzi emphasized that he will utilize his work ethic developed within the sport so he can "move on to the next chapter of his academic and athletic life."
The future of boys' water polo seems to be promising with the new coaching at SCHS. With team success this season, the Tritons hope to build on their strengths and go back-to-back.