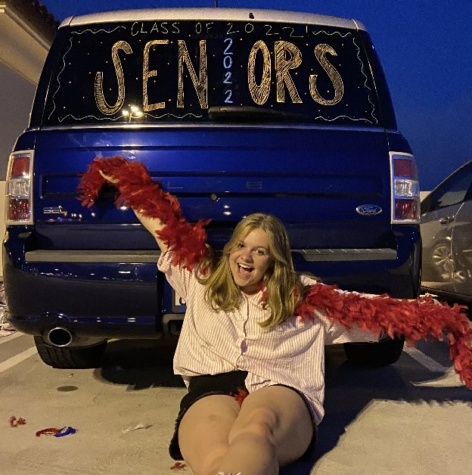 Danielle Generaux | Student Life Editor
November 6, 2021
A kind and loving soul, senior Abby Matossian always grew up wanting to be a princess or a performer at Disneyland. Her obsession with Rapunzel spans across a continuously growing collection of all things related to the heroine. And ever since she was five years old, musical theatre has been in her blood.
In fact, her grandma writes shows and plays and her mother has always participated in musical theatre. Constant inspiration for Matossian, she hopes to follow in her mother's footsteps, earning a degree in theater and performing arts in college. More specifically, she has plans on majoring in drama and minoring in dance at one of her top colleges: University of Alabama, Auburn University, or Michigan State University.
Since she was a freshman, Matossian has been in drama at San Clemente High School, participating in six plays over the course of four years. Through theatre, she has made great friends that she will have for the rest of her life: seniors Liam Hallinan, Sam Dwyer, and Brielle Jenkins. She has performed in Mamma Mia, The Wedding Singer, Shrek, Music Man, Beauty and the Beast, and Les Misérable.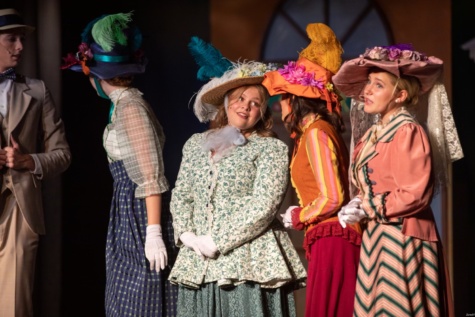 "My favorite memory in drama was meeting Liam,"  Matossian said. "Freshman year during auditions, we were asked to pick dance partners. I have always wanted to have a boy dance partner because it's more fun. So I ran straight to the back and grabbed his wrist and looked at him and said 'you're my new dance partner.' He said okay and that's how we became best friends."
Matossian has played as a silly girl in the recent Beauty and the Beast production, the dance corps in Mamma Mia, and one of the three little pigs and three blind mice in Shrek. Other roles she has performed include Ethel Toffelmier in The Music Man, a waitress in The Wedding Singer, and the sick prostitute and "Girl Five" in Les Misérable. "If I had to pick one, with the title it would be Ethel Toffelmier because she has been my dream role since I was 7 years old," Matossian said about her favorite role.
Abby has had a big impact on those close to her. "Abby has been my best friend since I first came to the high school," senior Liam Hallinan said. "Ever since she came up to me at the musical auditions our freshman year, I knew we would be friends for a very long time. Abby has such a kind heart, not to mention being an amazing teacher and a strong leader. She is compassionate and selfless, and will go on to do amazing things!"
Impressively, Matossian has also obtained the role of a Clubs Commissioner in ASB at SCHS and she continues to fulfill her role throughout senior year. In her day-to-day life, she loves "reading, listening to music, and going on drives to thrift stores or unique destinations." Through her dedicated work, performances, and passion for musical theater, Matossian has displayed that, wherever the future might take her, it will be filled with the positivity of joyful singing and dancing all the way.