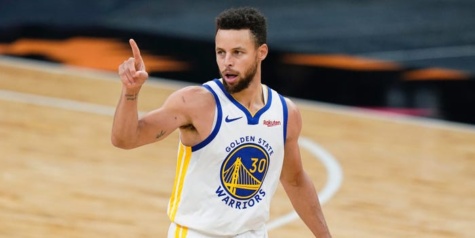 Lucas Rapeepat | Head Editor
December 6, 2021
Two years removed from their last championship berth and three from their last world championship, the Warriors are back in contention, off to a blistering 18-3 record a quarter into the season. While promising sophomore James Wiseman hasn't played a game this season and superstar sharpshooter Klay Thompson has sat on the sidelines for two years, this team, led by the greatest shooter of all time in Stephen Curry, manages to be better than ever. 
The Warriors' current 70-win pace starts with the face of the franchise. When Stephen Curry was injured for essentially the entire 2019-2020 season, the Warriors went 15-50, good for their worst record in the league. Third in MVP voting last year when he brought his team back to above .500, Curry is currently the far and away favorite to win the award this year. Draining 5.5 three-pointers per game, good enough to break his own all-time record, the Baby Faced Assassin has been hitting 41% of his attempts.
"There is nothing more incredible to see than Steph nailing a deep three," senior Hudson Poling said. "Everybody wants to shoot like him." He's also playing better defense, a part of his game he has taken criticism for in the past, contesting shots and maintaining an excellent steal rate. 
Not all of the team's success can be attributed to its frontman. The role players on this team are full of shooting talent, including Nemanja Bjelica, Damion Lee, Otto Porter, and Jordan Poole. Poole, in particular, is having an excellent season filling in as the second option in place of Thompson, putting up almost 20 points per game. The group is the quickest in the NBA, with the most fast-break points per game and second highest in the rate of three-pointers at nearly 50%. 
This combination leads to an absolutely beautiful game to watch, with mesmerizing ball movement and a high level of motion captained by Curry, making them the most entertaining team in basketball.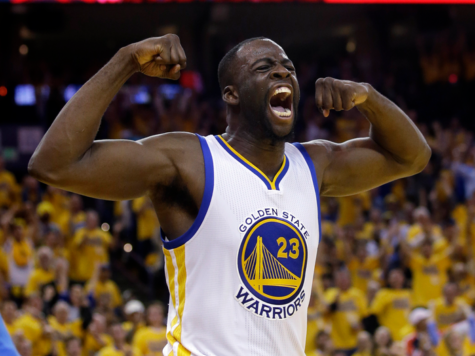 For a team renowned for its flowing offense, the Warriors are unexpectedly clamping down on their opponents at the number one defensive efficiency with a familiar group of players. Draymond Green, who earlier in the year said that he had rekindled his love for the game, wants to be the Defensive Player of the Year Again, and it's showing.
"Draymond does so much more than his stat lines show," senior Flip Frauenzimmer said. "He's a leader who is the fuel for the team. He provides the extra spark." Veteran Andre Iguodala, back with the team after two years away, as well as underrated big man Kevon Looney have also had great performances.
This Warriors team is deep. Playing with selfless superstars like Green and Curry is a recipe for success. Andrew Wiggins looks better than he ever did in Minnesota, a versatile defender who is taking much smarter shots. G league call-ups Gary Payton II and Juan Toscano Anderson have blossomed into fan favorites, with the former filling the hole Shaun Livingston's retirement left as an incredible pickpocket and solid interior finisher, and the latter providing an energetic, athletic wing who hustles on both sides of the court. 
Even though the team is tearing through the NBA right now, the scariest part is that this group hasn't even reached its peak yet. Klay Thompson has been one hundred percent cleared and is due to return soon, and the young players have plenty of room to develop. This Warriors team has evolved into a complete unit that is undoubtedly the championship favorite 20 games in.