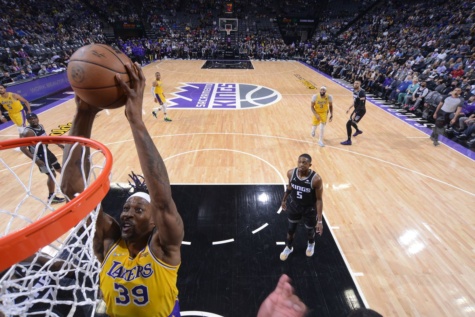 Ben Cooper | Sports Editor
December 3, 2021
It has been a disappointing start for a restocked Los Angeles Lakers team. Although entering the season with championship aspirations, all of the team's offseason transactions fallen short of expectations.
The team has started off the year 12-11, far below what was expected from the group. While Los Angeles hasn't found its groove yet, it has dealt with numerous injuries. LeBron James has already missed several games, and key role players Trevor Ariza and Kendrick Nunn have yet to play. 
The Lakers need to get back on track quickly to stay in contention in the Western Conference. "They're not far off," senior A.J. Nestor said. "They just need to get healthy and figure out how to close out games." 
Their win over the Sacramento Kings could be the turning point in the season, as they rallied back from a 14 point deficit in the second half to win by 25. The Lakers went on a 40-8 run spanning from the third to the fourth quarter.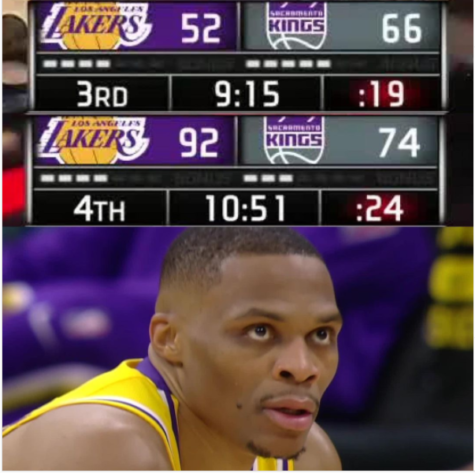 "[At] halftime, we had a conversation on the team we wanted to be," Anthony Davis said. "[We] got to buckle down on the defensive end. We were able to do that, hold them to 15 or 18 [points], great defensive quarters. That's how we got to start the game though, if we start the games with that defensive presence, we could be a very good team."
Davis and the Lakers rebounded from their atrocious first half, which could jumpstart them to win consistently. "With LeBron coming back and team synergy building up each game, I think it's likely for the Lakers to get on a roll and not stop," senior Justus Timmerman said. "They have a great roster, and all they need is time to figure it out." 
With team chemistry building, the Lakers look primed to start winning more frequently. Role players Malik Monk, Wayne Ellington, Dwight Howard, and Rajon Rondo played pivotal roles off the bench. Production from role players will be vital for the Lakers as they won't have to always rely on their stars.
They have very winnable games on the schedule and should emerge as a title contender. While the Lakers didn't get off to a fast start, the roster is starting to click. When they put it all together in the coming weeks, the Lakers will return to being one of the best teams in the NBA.