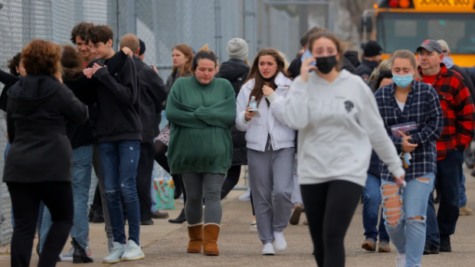 Sophie Echternach | Writer
December 3, 2021
On the morning of November 30, 2021, at Oxford High School in Michigan, a 15-year-old boy opened fire on students and staff, killing four and wounding seven. 
Since 2012, after the Sandy Hook Elementary School shooting, gun violence against schools has risen a whopping 18%. With over 1,300 school shootings since 1970, the numbers show no signs of stopping.
After a year and a half of relative silence on gun violence attacks on schools due to the virtual school setting during the COVID-19 pandemic, school shooters have begun to resurrect in cold blood. This year alone there have been 29 shootings, with 21 of those occurring since August.
15-year-old Oxford High School student Ethan Crumbly is the prime suspect in the shooting that occurred this Tuesday, making it the 29th school shooting in 2021. Following a meeting with the school with the company of his parents, Crumbly entered a school bathroom with a backpack and walked out with a gun, opening fire in the school's hallways.
Once police arrived, however, Crumbly surrendered and was taken into custody. Currently, he is being held and charged with first-degree murder.
Many students and parents across the nation have found themselves asking: when will the school shootings stop? When will gun violence end? When will I be able to quit worrying about my life being taken at any moment/receiving a goodbye text from my son or daughter while they're at school? When will this nightmare end?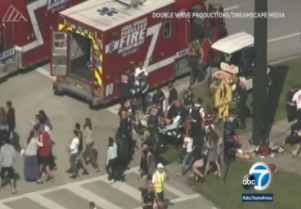 When asked about how safe she feels at school on a day-to-day basis, junior Ava Miller responded by saying, "I feel safe attending public school but in the end, it comes down to gun control. America is the only country with a large school shooter problem and they are also the only country with very easily accessible and usable guns."
With a different approach, junior Tessa Campbell stated, "For me, there is always that fear of 'what if something did happen' hanging over my head each day at school. I do think about what I would do if something were to happen especially when we practice safety drills. I wonder if these drills will keep us safe and what I might text my friends and family in that situation."
These students share the same concerns millions of other students across the country fear. Why should children have to think about the possibility of finding themselves in a life-threatening situation every day at school when they should be focused on their education?
The 28 students who died in these attacks (death rate was recorded beginning in 2013) deserve to be alive and living freely today. While no one can bring them back, society can work together to take measures to end gun violence and stop school shootings.