Sofia Sipelis | Opinion Editor
December 3, 2021
The time has finally come for glistening Christmas lights, peppermint hot chocolate, cozy sweaters, and holiday music. Although students argue that the three weeks between Thanksgiving and Winter break are the most painstaking weeks of the year, the holiday festivities that arrive post-thanksgiving break can bring a temporary feeling of holiday cheer amongst a seemingly permanent feeling of school-related stress and anxiety. Here are some of the best ways to decompress in Orange Country during finals season (in no particular order of importance). 
Go Check out the Lights on Balboa Island 
Balboa Island off of Newport Beach is known for its cute beach bungalow homes, and residents of the island are notorious for going all-out for Christmas. Taking a walk around the perimeter of the island with a cup of hot chocolate in hand is a great way to spend time with friends and family. Some of the most popular homes are the teddy bear house, decorated with over a thousand teddy beards, and the projector house, displaying an entire movie in the front of the house. If Christmas lights are your thing, Balboa is certainly the place to be. 
Balboa Island Boat Parade 
If walking isn't your preferred mode of transportation, Balboa island also hosts an annual boat parade, attracting Christmas lovers from all over the county. Newport boat owners drive their extravagantly decorated boats all around the bay, displaying a real sense of community and holiday spirit to spectators. "The boat parade at Balboa is my favorite family tradition!" Freshman Julia Sipelis said "I can't wait to go again this year!" This year's boat parade takes place from December 15-19.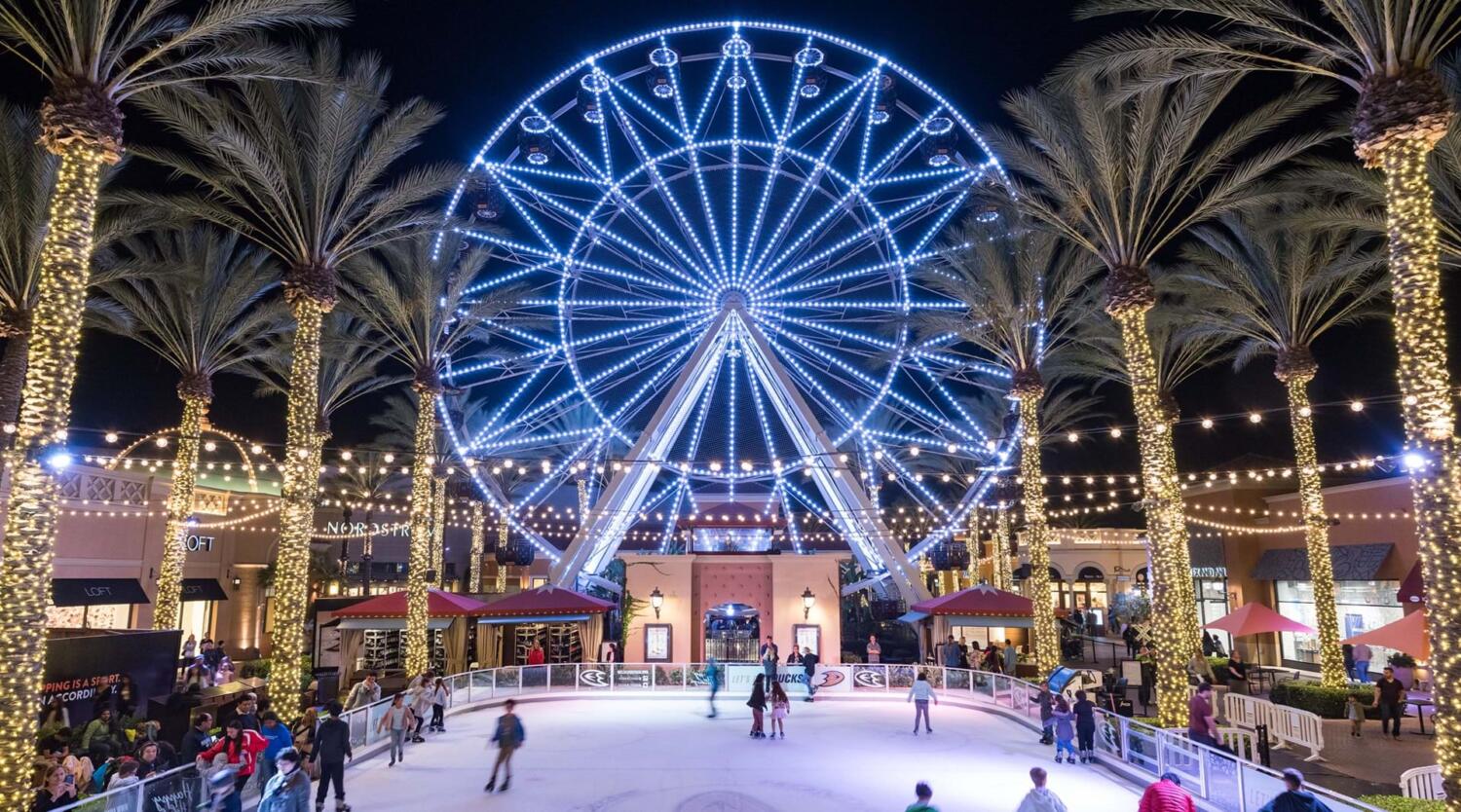 Ice Skating at the Irvine Spectrum 
The Irvine Spectrum always sets up an outdoor Ice Skating rink in their main plaza. As one of the few outdoor ice skating rinks within a 30-mile radius from San Clemente, the spectrum attracts people of all ages wanting to feel winter in sunny southern California. Tickets are $25 per person. 
Christmas Lights at Dana Point Harbor 
Cliché as it may be, the Merry Kiss Me sign in Dana Point is one of the most notorious and adored aspects of Christmas in Orange County. Go take pictures with friends and loved ones down at the harbor and maybe treat yourself to ice cream—after all, it is California, and you definitely won't freeze. "The lights at Dana Point are one of my favorite holiday traditions," junior Taylor Campbell said. "I make it a goal to go every year with my friends and family." 
For those who don't feel like driving all across Orange County, another fun way to decompress is to stock up on holiday treats with friends and binge-watch holiday movies. Some of my personal favorites are Die Hard, Love Actually, and The Polar Express. If you're wishing for something new, A Christmas Gift From Bob and A Jenkins Family Christmas can bring holiday cheer in scenes you haven't yet memorized (not to hate on the classics)!
Nothing says Christmas like sweet treats. Spend time this holiday season with friends and family making delicious baked goods for teachers, neighbors, or maybe just yourself. Here are some yummy ideas: hot chocolate brownie cups, holiday toffee, chocolate kisses snowball cookies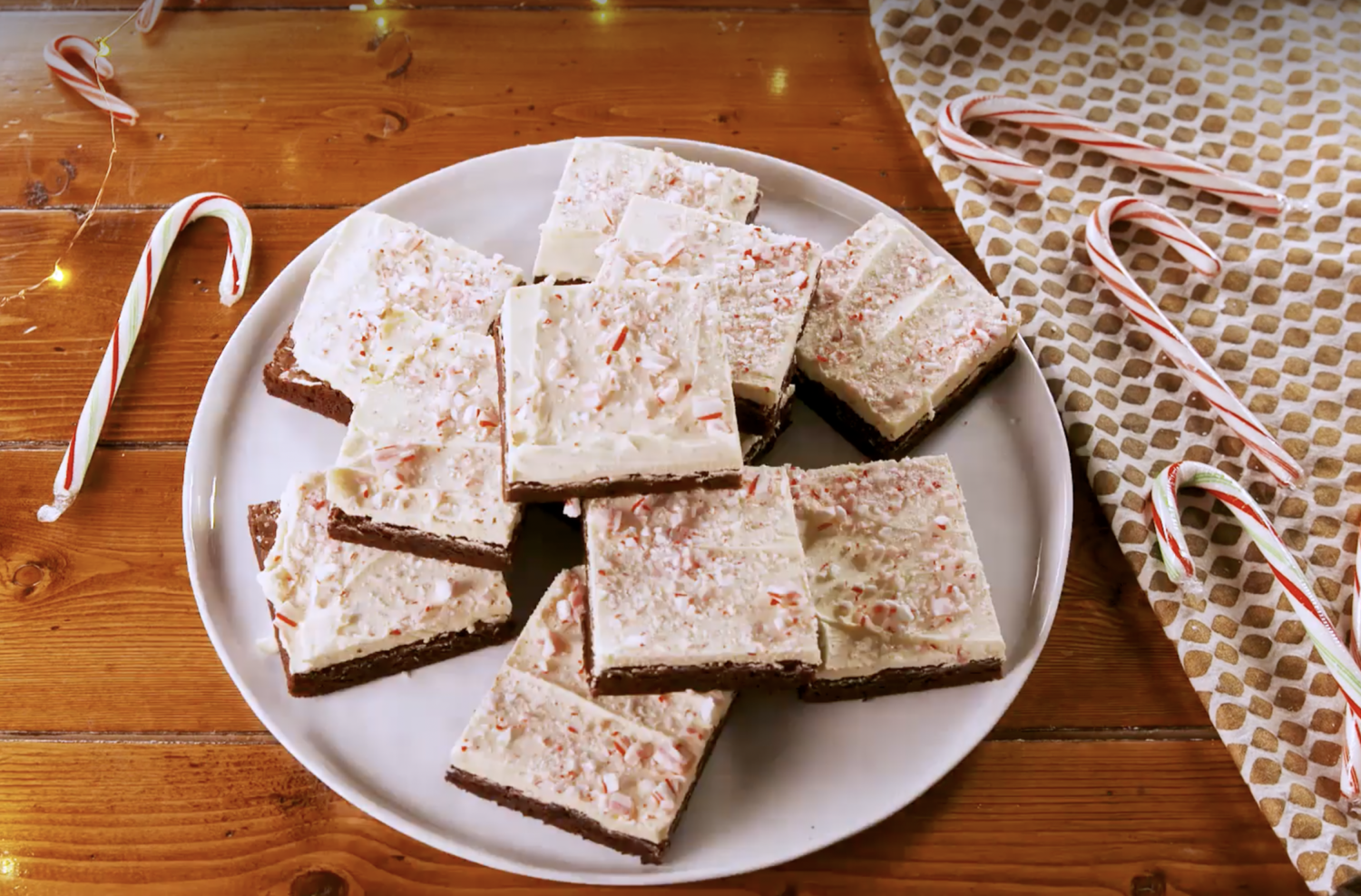 Buy toys (or take old ones) and donate them to Toys for Tots 
The holiday season is full of cheer, so why not bring some to someone near? Toys for tots is an organization run by the US Marine Corps that donates toys to those who can not afford to buy lots of gifts for their families. You can also donate through the website or through paypal. 
Finals week may be approaching, but that doesn't mean you shouldn't take time for yourself. Take time to enjoy the holiday season and relax!