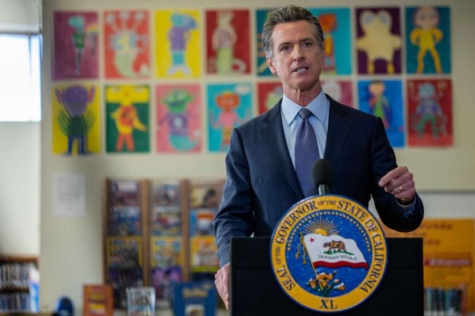 Nicolle Generaux | Arts and Entertainment Editor
December 16, 2021
Ever since Governor Newsom's announcement of the new COVID-19 vaccine requirements for schools, parents and students alike have been questioning whether the plans will actually be enforced by our district. As California leads the nation with the lowest COVID case rate, and the science that supports children being the least susceptible to the virus is well known, many are confused as to why vaccinations for low age groups are necessary. 
In early October, Governor Newsom ensured the California Department of Public Health added the COVID-19 vaccine to the list of required vaccinations for in-person schools. The vaccine requirement extends to all K-12 students in public and private schools. Newsom also included teachers in the mandate, so all adults would be "held to at least the same standards." This mandate will be implemented in the school term following full FDA approval of the vaccine for each age group. Any student or teacher not vaccinated by the set date for that age group/district will not be able to attend school in-person.
Most likely, the mandate for grades 7-12 will institute in July of 2022. 
A few counties in California have already declared their full support for this mandate, including the counties of San Diego, Sacramento, Oakland, and Los Angeles. Students attending any middle or high school who are not already vaccinated will have to get their first shot within the early weeks of January 2022, with no religious or personal belief exemptions. 
Plaintiffs in San Diego and Los Angeles counties have sued the districts over these mandates, believing that only the State Health Department has the authority to enforce a new vaccine mandate, and that the districts failed to follow state procedures by not considering potential religious conflicts with vaccinations. 
Still, these districts plan to enforce the mandates. 
"I am totally for the vaccine mandate, mainly because it should be viewed the same as the many other vaccines already mandated," sophomore Samantha Jones said. "They are just there for our safety."
In opposition, a few counties in Northern California are trying to defy this mandate. The Calaveras Unified School District Board of Trustees decided not to "support, enforce, or comply with" the mandate, with similar responses from the Mark Twain Union and the Happy Valley Union. Because of this, they have lost millions of dollars in state funding for violating the law.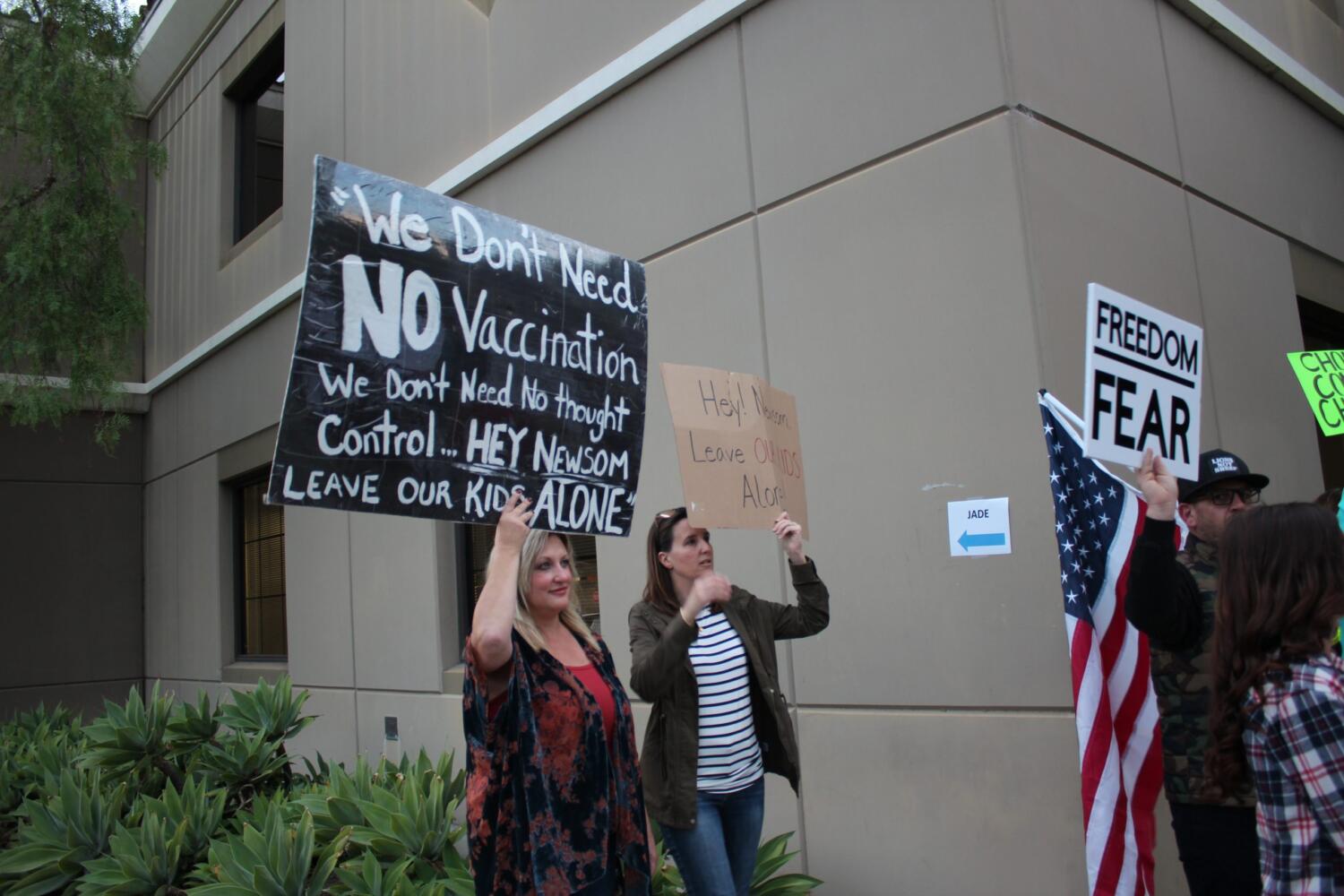 The Capistrano Unified School District Board of Trustees held a meeting and approved a request to urge Governor Newsom to reconsider the school mandate and possibly eliminate it altogether. Their reasoning was that the vaccine mandate may affect educational experiences for students, as parents could potentially take their children out of school instead of getting them vaccinated. During the meeting, parents and others in the community rallied a protest against the mandate, chanting and waving signs with anti-vaccination slogans just outside the location where the meeting was being held.
"You should be able to choose because everyone has their own opinion," sophomore Olivia Vergopia said. "I am vaccinated because I chose to be, but other people may have personal reasons not to get vaccinated. Our country is based on freedom, so we should have the freedom to choose."
At the moment, Governor Newsom has made no action to repeal the law. It is very possible that coming next fall, every student and teacher at San Clemente High will be vaccinated, whether they want to be or not.