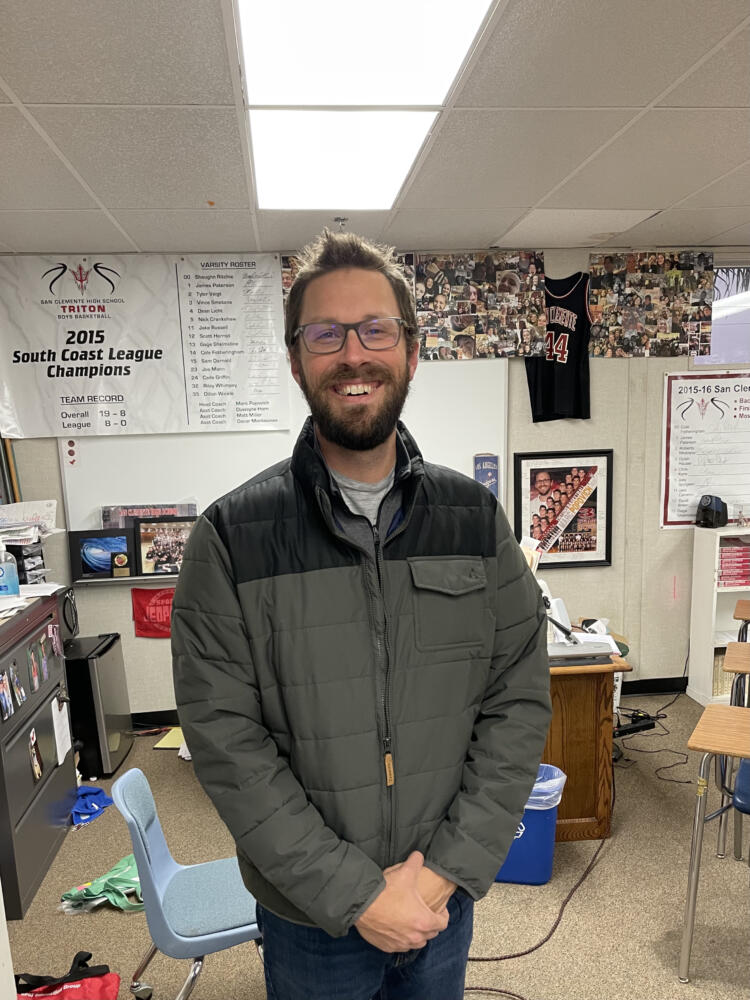 Robert Schumacher | Writer
Mr. Popovich brings an energy to San Clemente High School that is unparalleled. Whether it be in the classroom or on the basketball court, he's always ready to inspire and guide his students. After graduating from Cal State Fullerton with a degree in history and his teaching credentials, he continued his education at Concordia University, earning a Master's in Education.
Mr. Popovich has been a Triton long before he became a teacher. After moving to San Clemente when he was five, he attended Truman Benedict Elementary and Shorecliffs Middle School, all before coming to SCHS and graduating in 1998. His time at San Clemente High School was exhilarating and memorable. One of his most notable experiences was his three-time participation in the school's "air guitar battles," a lip-syncing competition that was hosted by SCHS annually. Sadly, after Mr. Popovich's air guitar group performed an unplanned and questionably inappropriate performance, the competitions were banned from the school. If you ever take his classes, you might be lucky enough to view the grainy footage of young Popovich's dancing skills, and try not to miss any of ASB's activities, as Mr. Popovich is known to bless the audience by busting out the occasional moves.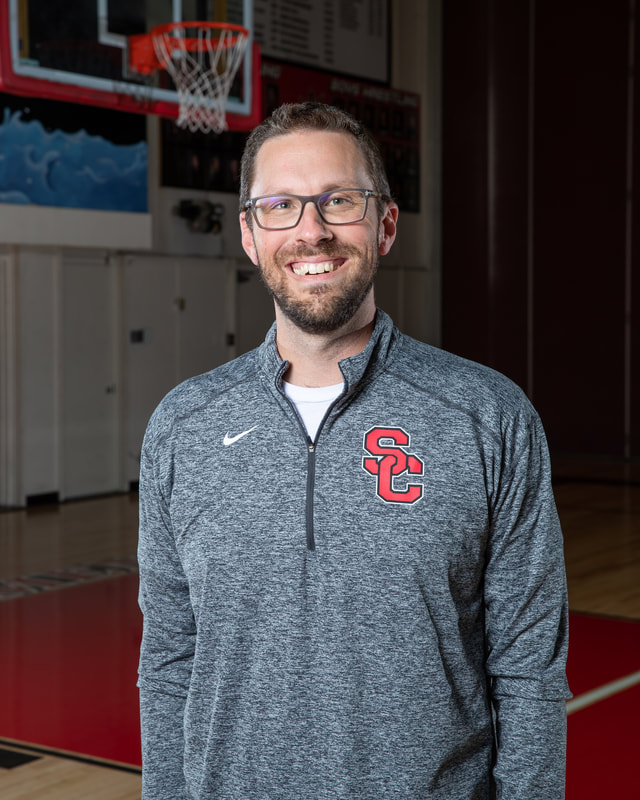 After falling in love with the school, Popovich decided to return and teach. He currently instructs two high-level courses on campus: IB Global Politics and AP US History. "I believe he really cares about his students, which really helped me learn what is a relatively hard subject," senior Chase Geyer said. He is well known for approaching teaching with charisma and a sarcastic sense of humor. Popovich is supportive of the campus community, stating that "we have an awesome teacher population, and I love to work with a lot of my great colleagues," and how he appreciates that "our students are engaged and excited to learn, ready to have fun, discuss cool things, and just have a great time."
Mr. Popovich is also known for bringing his energy onto the court. It's currently his 15th year as head coach of the boy's varsity basketball team. "He's a great coach and wants the very best for his players," varsity basketball player Ben Starks said. He enjoys helping the athletes hone in on their skills, but also focuses just as much of his time on building bonds with his students. "I've had a lot of success both on and off the court, but to me, it's more about building relationships with the kids. It's about the kids who come back and come to games and come say hi in the summer. It's like a camaraderie you build over the years that's really fun and exciting," Popovich said regarding his role as a coach.