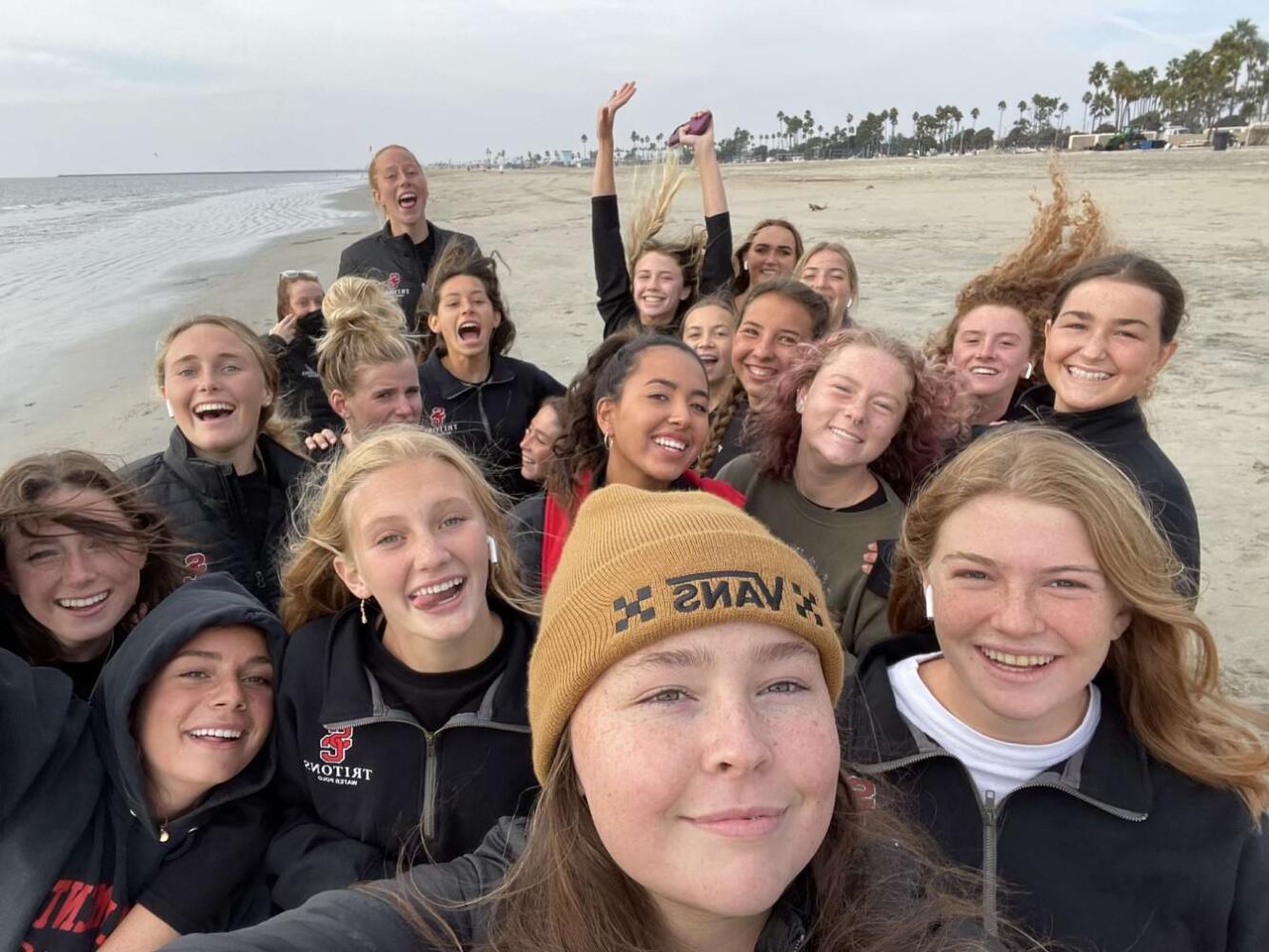 Ruby Hawbecker | Writer
December 16, 2021
San Clemente High School's Girls Water Polo is off to a strong start in the 2021-2022 season with new Head Coach Ikaika Aki, previously an assistant coach at LMU, and a fierce roster. After a year of lockdown and limited practice and playing time, the girls are happy to be back in the game. 
While starting off the season with a loss against Long Beach Wilson was not ideal, the team co-captain and senior Savannah Batchelor said, "losses are going to come and go, and they only help us learn from our mistakes and continue to progress. We won the next game against Huntington beach which showed us that our hard work is paying off, and we will continue to do our best in the coming games against Newport and Laguna Beach." Savannah is committed to play D1 Water Polo at Indiana University next year, and she hopes to continue learning and improving in the sport during college.
The varsity team roster is filled with a different variety of girls, some of them being freshmen with great potential. Freshmen Phoebe DeMoss, Macy Punak, and Talyn Pelkey are excited for their first high school season. 
"I'm unbelievably excited to spend this season with my amazing teammates, coaches, and friends," DeMoss said. "High school water polo has been so different from club and I am having a great time." 
"I expect that the season will be filled with challenges and excitement,"senior and experienced water polo player Nieve Courtney said, "It should be a good one." Courtney is also committed to play D1 Water Polo at University of California, Berkeley next year.
Coach Aki has high expectations for the coming league games. He is hoping to bring the team together after a year of quarantine and fine-tune basic skills necessary for success in the pool. "The coaching staff is preparing the team by consistently competing against opponents who are at a level equal or above the competition of our league opponents. This should instill toughness necessary to grind out close games and win league," Aki said.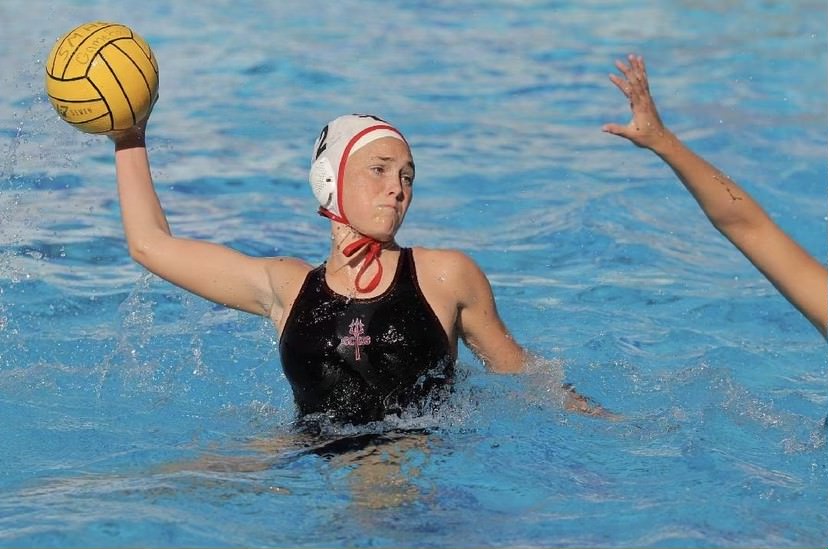 The girls are practicing tirelessly to improve and prepare for a rigorous game schedule. Practice is every day for sometimes as long as 3 hours, and for students with a zero period, some practices start at 5:45am. However, despite difficult academics and strict schedules, the girls are committed to making this season a good one. "Our team has been improving at a steady, consistent rate due to the commitment level of each and every athlete," continued Aki. "It takes a special group of individuals to show up day in and day out, all while balancing academics and a social life."
After remaining undefeated in league for many years and winning state championships in 2020, the San Clemente girls hope to keep the title of league champions.
"We have a pretty good chance of winning this year's league because we have a strong team dynamic and have been working hard," junior and co-captain Helene Macbeth said. "Make sure to support the San Clemente girls at their next home game!"