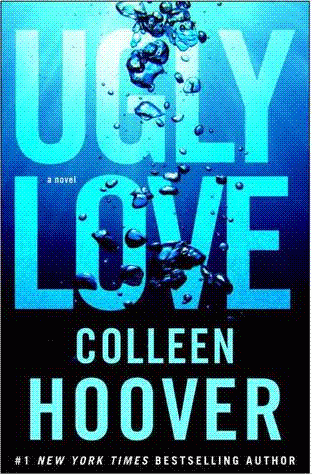 By Hannah Lickley | Writer
June 3, 2015
Ugly Love, by #1 New York Times Best Selling Author Colleen Hoover, is a fast-paced, engaging read that details two young adults that find love in all the wrong places. Well maybe not "all the wrong places" but not in the traditional way most couples fall in love.
This story details the modern day agreement of "friends with benefits" or a "causal relationship" with no strings attached and no expectations of a relationship in the future.  Elite Daily describes friends with benefits as something that is "great in theory, but often fails miserably due to maintenance and overall execution. Being friends with benefits is a fun, mutually beneficial relationship where you don't have to take anyone out on a date, but you get to call them at one in the morning to hook up. No fancy dinners, no roses, no gifts, no bullshit."  Great in theory, I'd beg to differ. From movies to books, including Ugly Love, the heartache and confusion that goes along with this modern day relationship is less than desirable.
The book Ugly Love portrays two main characters, Tate and Miles. Both are busy with their careers and lives and not looking for anything serious which results in Tate agreeing to the "rules" Miles sets forth in the arrangement. As time passes, Tate begins to have feelings for Miles and starts questioning the relationship. Many times Tate feels used and under appreciated. But at the same time Tate recognizes that this is what she signed up for.
Miles keeps to himself because his past relationship issues  prevent him from opening up and expressing his feelings. Miles also struggles with newfound emotions he begins to have for Tate.
Throughout the book you may experience different emotions ranging from anger and frustration in Tate's lack of self respect to emotions of excitement as there relationship starts to overcome the "friends with benefits" stigma.
Ugly Love is a book of two young adults agreeing to something they believe to be best for their lives now. But it is what they feel in the future that changes everything.