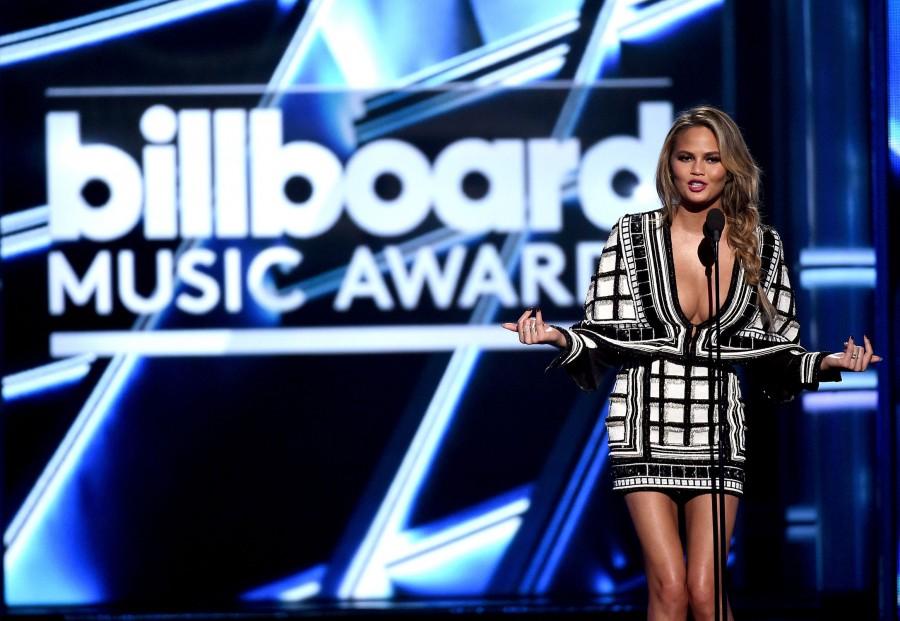 By Brooke Herbes | Writer  &   Jenna Nevarez | Writer
June 2, 2015
The 2015 Billboard Music Awards was the music event of the year.
Every artist that won was deserving, in my opinion. Stars from the Kardashians to Wiz Khalifa, and everyone in between, attended and performed. The performances were mind blowing, with performances by Simple Minds, Fall Out Boy, Ed Sheeren, Nick Jonas and many more. The night also happened to be centered on the video premiere, the video premiere that still no one can forget: Taylor Swift's Bad Blood.
The hosts, Chrissy Teigen and Ludacris, kept the audience entertained between artist and awards. These two did a fantastic job. There were so many amazing artist nominated for each category. But one artist seemingly dominated the competition and that is, Taylor Swift.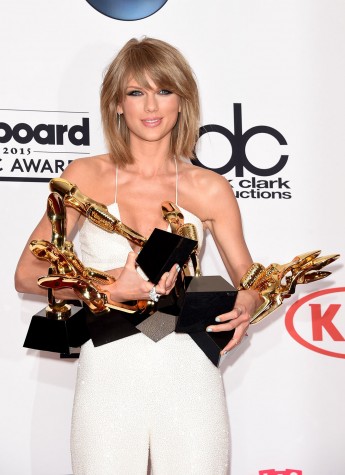 Taylor Swift left the award show with 6 awards. Her album 1989, was her ultimate breakthrough album. With her first country album
in 2006, and now with her 6th album in 2014, she has has become a household name all across the nation. As the years have gone by, her music has drawn away from country and more towards pop, that can appeal to everyone. With her rising success, and celebrity besties, she was able to make her new mind-blowing music video, Bad Blood. She released her new video at the very beginning of the award show, getting everyone excited for everything else the night had in store.
All of the performances were so good it is hard to pick a favorite. Some performance were upbeat and fun and other were moving and touched the bottom of your heart. The moving ones included John Legend & Meghan Trainor, Simple Minds, Wiz Khalifa ft. Charlie Puth & Lindsey Stirling, Ed Sheeren, and Imagine Dragons with a tribute to the late BB King. On another note, there were the type of performances that got you up and dancing around your living room, those were; Fall Out Boy, David Guetta & Nikki Minaj, Nick Jonas, Hozier, and new star Tori Kelly.
The Billboard Music Awards were a success. The host were great, the permoances were even better. This year was so amazing what will 2016's Billboard Awards be like?
The 2015 winners were:
Top Artist-Taylor Swift
Top New Artist-Sam Smith
Top Country Artist- Florida Georgia Line
Billboard Chart Achievement Award presented by Samsung Galaxy-Taylor Swift
Top Touring Artist-One Direction
Top Female Artist- Taylor Swift
Top Radio Song-All of Me by John Legend
Top Male Artist-Sam Smith
Top Rap Song-Fancy by Iggy Azalea feat. Charlie XCX
Top Billboard 200 Album-1989 by Taylor Swift
Top Duo/ Group-One Direction
Top New Artist-Sam Smith
Top Billboard 200 Artist-Taylor Swift
Top Hot 100 Artist-Taylor Swift
Top Digital Song Artist- Taylor Swift
Top Radio Song Artist-Sam Smith
Top Social Artist-Justin Bieber
Top Streaming Artist-Iggy Azalea
Top R&B Artist- Pharrell Williams
Top Rap Artist- Iggy Azalea
Top Rock Artist- Hozier
Top Soundtrack- Frozen
Top 100 Song- All About that Bass by Meghan Trainor
Top Digital Song-All About that Bass by Meghan Trainor
Top Hot 100 Song-Robin Thicke feat. TI and Pharrell for Blurred Lines.