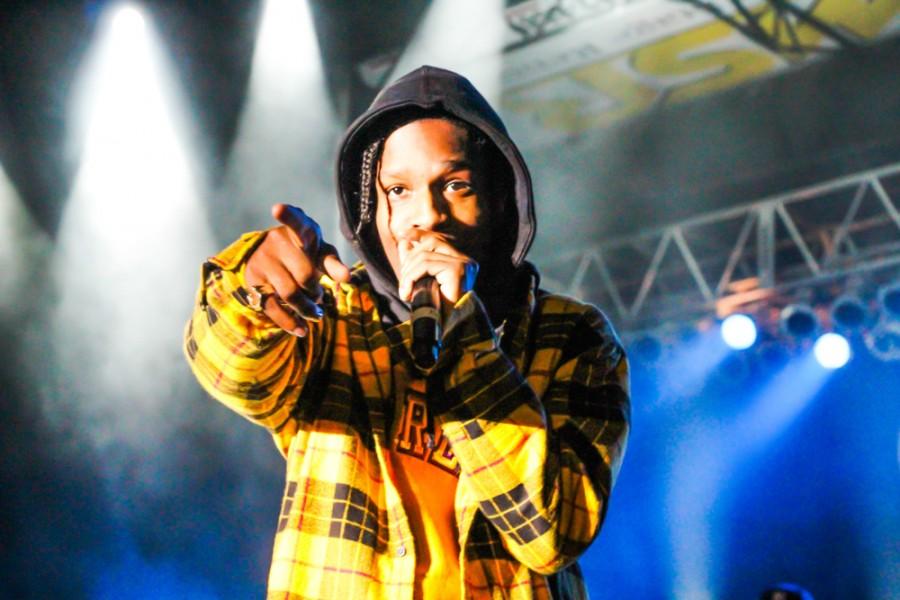 By Bennett Secrest | Writer
June 1, 2015
On May 26th, 2015, New York-based rapper ASAP Rocky released his Sophmore album on iTunes entitled: "AT.LONG.LAST.A$AP" (also referred to as A.L.L.A.). This album consists of 18 songs that all take on slow, ominous, monotoned beats and instrumentals. With many hard hitting, bass-filled songs such as "Electric Body," "Canal St.," "Lord Pretty Flacko Jodye 2 (LPFJ2)," and "JD," this album is a must.
Throughout the album, Rocky samples rock, soul, and pop instrumentals, giving the music depth and meaning.  He also includes many features, such as Joe Fox, Bones, Future, Schoolboy Q, Juicy J, UGK, James Faunterloy, Lil Wayne, Mos Def , Acyde, M.I.A., Rod Stewart, Miguel, Kanye West, and, late ASAP member and creator, Yams.
Favorite Songs  Canal St., Fine Whine, L$D, JD, Lord Pretty Flacko Jodye 2 (LPFJ2), Electric Body, Pharsyde, and M'$.
Least Favorite Songs  West Side Highway, Back Home, Jukebox Joints, and Excuse Me
I do not dislike these songs, I just feel that they are just not the "strongest" songs on the album.
This album is a large step from his Freshman album, LONG.LIVE.ASAP., and focuses less on fast-tempo, bass consumed, "turn-up" songs, but rather on issues Rocky is facing in his life, such as his love life, the death of his closest friend, and watching his close ones change and react to his newfound fame.
In all, I personally think the album is a masterpiece and was executed extremely well with the superb production, lyricism, and nearly all other aspects that this album took on. If I had to give this album a rating it would get a strong 8.5/10.