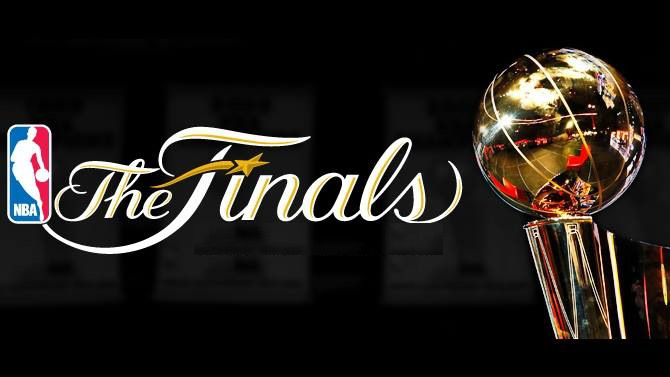 By Daniel Richens | Writer
June 4, 2015
With one of the highest-rated NBA seasons in the books, tonight's Finals matchup won't disappoint.
The top records in the league, the Cleveland Cavaliers (53-29) and the Golden State Warriors (67-15), have earned the opportunity to play in the 2015 NBA Finals and will carry with them some of the NBA's star players including Lebron James (Cavs) and MVP Stephen Curry (Warriors). The seven game series kicks off Thursday, June 4th at 6 p. m.
For the Cavaliers, the two stand out players scoring the most points per game are 6'3″ point guard Kyrie Irving at 23 ppg and Lebron, the well-known 6'8″ small forward with an average of 25 ppg. King James enters tonight's game for his 5th straight finals appearance, dating back to 2010. In those five championship runs, Lebron's squads are 2-3.
"I love Lebron," said senior Shaun Richie. "But I don't think Kyrie is actually healthy."
For Kyrie, there was a slow start to the playoffs as he injured his knee and wasn't able to play until game four of the Eastern Conference Finals in which the Cavs swept the first place Atlanta Hawks.  Kyrie is expected to be 100% healthy for the series tonight against Golden State.
"With a healthy Kyrie, the Cavs are a different team," said senior Joe Mann. "But I still think Steph will be too much to handle. Warriors in 7."
Steph Curry highlights the Warrior's roster, standing at only 6'3″ and weighing in and 185 pounds, Curry is lethal from 3-point land, shooting 44% during the regular season and 43% during the post season. On the season, Curry averaged 24 points a game with 8 assists.
This matchup features many more all-star players, building into one of the most highly anticipated NBA Finals in recent memory. My X-factor for the series is Klay Thompson. Another stellar 3-point shooter, Thompson will either be a big factor in the scoring or will shy away from the bright lights, which he seems to do on occasion.
My prediction: Warriors in 7.