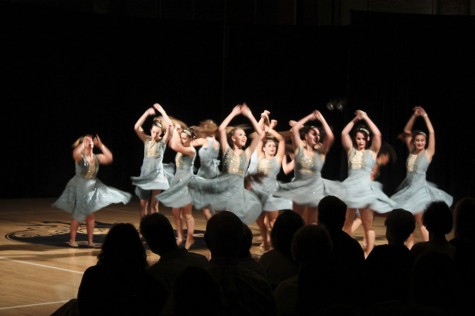 By Jasmine Martinez | Writer
June 4, 2015
Through Friday May 29th – Saturday 30th, the San Clemente High School dance program hosted their highly-anticipated annual spring dance concert. The theme for this year's dance concert was "Spectrum" which means a band of colors, as seen in a rainbow. The theme was incorporated through all of the specially choreographed performances, which were highlighted by the senior dances (focused on the seniors and all their accomplishments on dance team throughout their four years with the program).
The night began with an opening video featuring both current and former SCHS dance team members. Opening night was especially exciting as the Glendale Dance Team was a special guest, performing several dances from a wide array of backgrounds, ranging from Spanish jams to 80's throwback. Glendale is truly a spectacular and talented dance team; every year they are a crowd favorite at the high school dance concerts.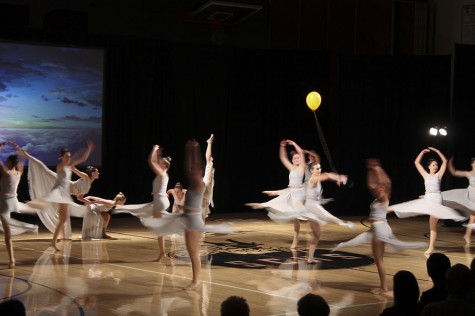 The dance team also made sure to pay tribute to the late Saylor Voris with a beautiful dance to the song of "Once Upon Another Time" By Sara Bareilles. It was a very moving and emotional performance for the crowd.
"I thought the Saylor dance was sad but really good," said senior Cade Griffin. "It brought back a lot of memories of her."
The dance that stood out the most from students interviewed following the program was the Mozart themed dance. The dancers wore extraordinary, colorful costumes that resembled much of the fashion during the French revolution for both the men and women. This performance started with a classical period appropriate song and then morphed to "Bohemian Rhapsody" by Queen.
"That Mozart dance was epic," said junior Lyzy Adler. "Definitely my favorite!"
All three periods of ROP Dance were able to strut their stuff in front of the large audience. As one of the final performances of the night, the little kids from the dance clinic managed to make the audience fall in love with their cute and spunky moves. The IB students also got a chance to show their African dance moves. They performed very well and their costumes were authentic to the African culture.